Samsung, one of the renowned global electronics brand, has always been an important pick to look upon in the market. The brand has always brought some of the best festive offers during the festive season every year. This year as well, Samsung Electronics has introduced the 'Samsung Aayo Khusi Chaayo' scheme that includes amazing price drops along with additional warranty programs.
Here are the details about the new Samsung Dashain Offer 2076.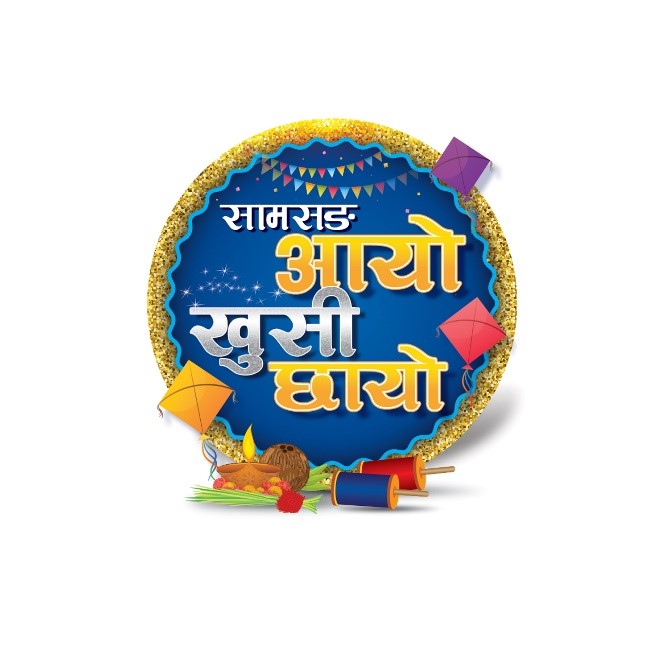 Staying true to the scheme title, 'Samsung Aayo Khusi Chaayo', the scheme has specifically delighted the consumers who are planning to buy a new TV or home appliances to their homes. With heavy discounts on Samsung TVs, Washing Machine and Refrigerators, Samsung has proven its strong presence in the market not just with phones, but all sorts of electronics.
Along with the attractive prices and discounts this festive season, Samsung also provides 2 years warranty on TVs (1-year full product warranty and an additional 1 year on the panels), 10 years warranty on Digital Inverter Technology. You will also get easy EMIs from selected outlets and Free installation on selected home appliances.
Discount Offers on Samsung Phones
Along with the additional warranty, Samsung has also cut down the prices on most of the phones in the market. You can get cashback up to more than Rs. 6000 is this offer. Also, the introductory price of new phones has been significantly reduced. Here are phones with their offer price.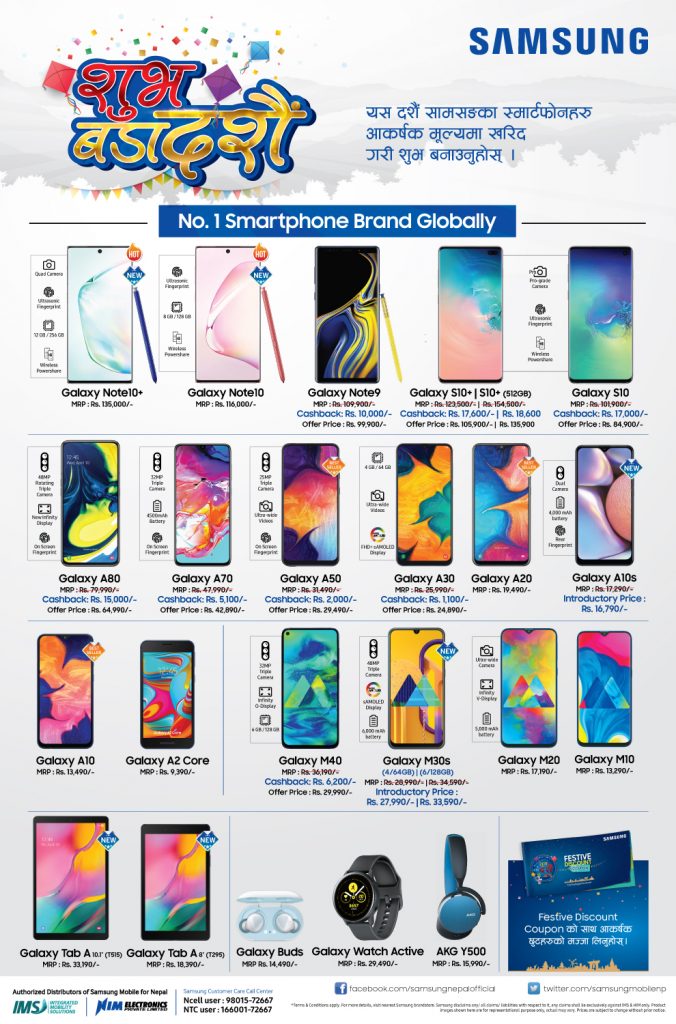 This festive scheme is valid from Ashwin 1st to Karthik 29th from Samsung dealer networks all over Nepal under the authorized distributors for Samsung consumer electronics, HIM Electronics Pvt ltd, and Triveni Byaapar Pvt Ltd. If you are planning to add home appliances to your home or buy a new phone, you might want to take a look at Samsung Dashain Offer.