The Air pollution is real thus the related diseases. In many Asian countries and even in Nepal, specifically saying in the Urban areas and cities where development work is undergoing, the health hazard is very real. Smog generated by rapid industrialism , crop burning and pollution have raised this much that it is being very hard to protected by face-masks. Thus the air purifiers are being essential. Xiaomi spotted the opportunity early and introduced the Mi Air Purifier 2 in 2016. Several years later, the company is introducing the next generation Mi Air Purifier 3.
The Mi Air Purifier 3 is one of the essential and accessible ways to improve ambient air quality if you live in an area subject to high air pollution levels. The Mi Air Purifier 3 does a reasonably good job at ensuring that your room is as pollutant-free as possible as it has incorporated HEPA filter within.
Design
For the first look of Mi Air Purifier 3. It is a tall slim box with matte white finish enough with a fine decors. The design is minimal. Talking about the weight, its not heavy, a person can easily lift it up.
The top grille has been cut-out to a square design. A switch in the internal fan structure accompanies this new grille.
Talking about buttons and controls, it has replaced all buttons with OLED touch screen display. Switching between modes is now accomplished via the touch panel. The display is capable of showing the current AQI levels in the room. Alongside, there is a smaller row displaying the ambient temperature, humidity level, Wi-Fi, as well as the selected mode.
About the physical look and change, the sides of purifier are accompanied with perforated grilles. It is for receiving air. The back side is easy to open which is useful for removing and changing filter. you can easily access filter assembly and changing filter is also a quite easy.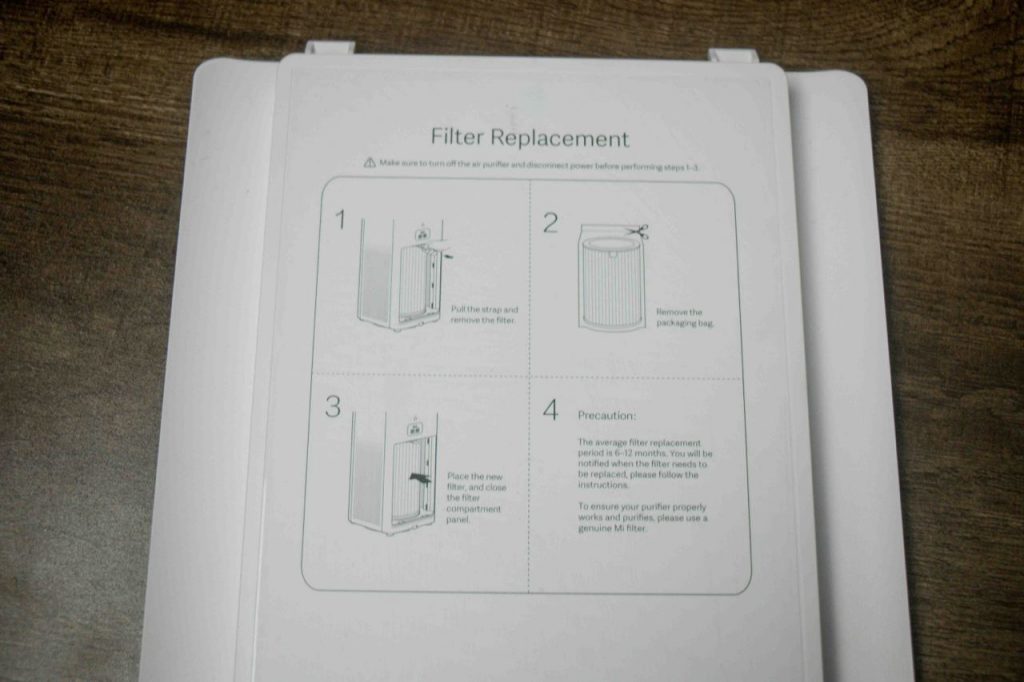 Performance
When we talk about purifiers, the most important thing is obviously filter. In a significant change, it flaunts true HEPA Class 13 filter. Interestingly, the Class 13 replacement filters are compatible with Xiaomi's older air purifiers. This signifies you to upgrade your older purifier at your next filter replacement cycle if you have older version Mi purifiers. As this also makes sense that user can just upgrade their filters instead of buying whole new purifier, which makes business to Xiaomi.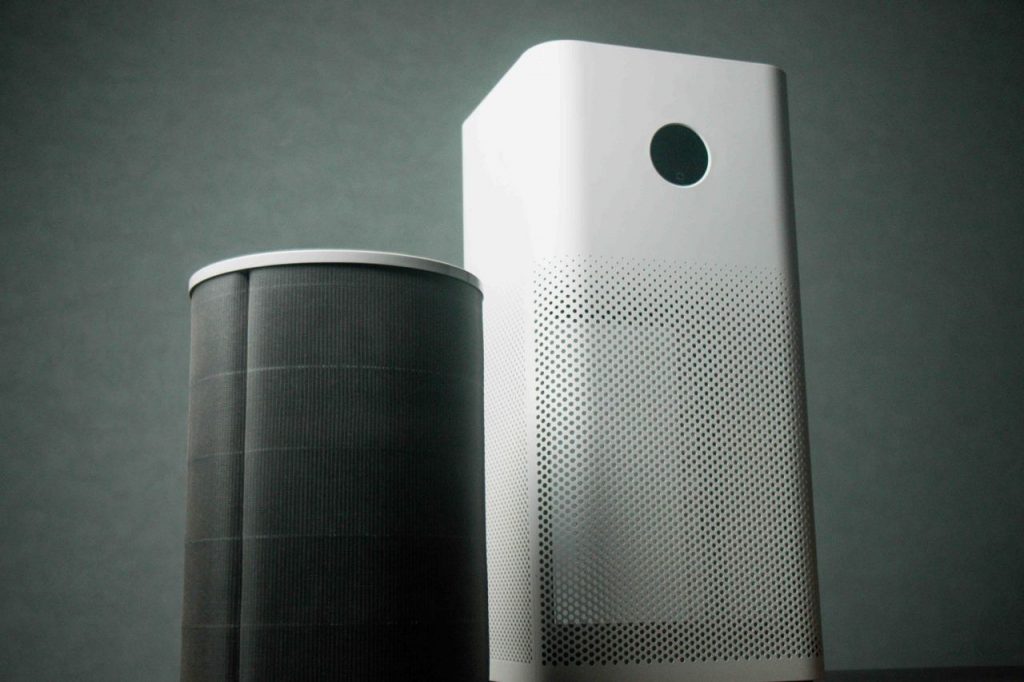 HEPA is a pleated mechanical air filter rated to remove at least 99.97% of dust, pollen, mold, bacteria, and any airborne particles with a size of 0.3 microns (µm). Particles that are larger or smaller are trapped with even higher efficiency. While the filtration is better, Xiaomi has also improved the suction and outflow system. Instead of the old Eddy Fan from Mi Air Purifier 2S, the Mi Air Purifier 3 uses a Centrifugal Fan that's more powerful in sucking air into the machine Although All air cleaners require periodic cleaning and filter replacement to function properly.
If you believe numbers, then the Mi Air Purifier 3 gets a Clean Air Delivery Rating (CADR) of 380 cubic meter per hour. And it can cover an area of up to 484 square feet, which means it can look after a drawing room with ease.
Also Read: Xiaomi Watch S1 Active with Built-in GPS, Microphone & Speaker Launched in Nepal
Compatibility and Smartness
The Mi Air Purifier 3 includes deep integration with Xiaomi's Mi Home app. also ,to a lesser extent, the Google and Amazon smart ecosystem. The app is compatible with both Android and iOS running devices.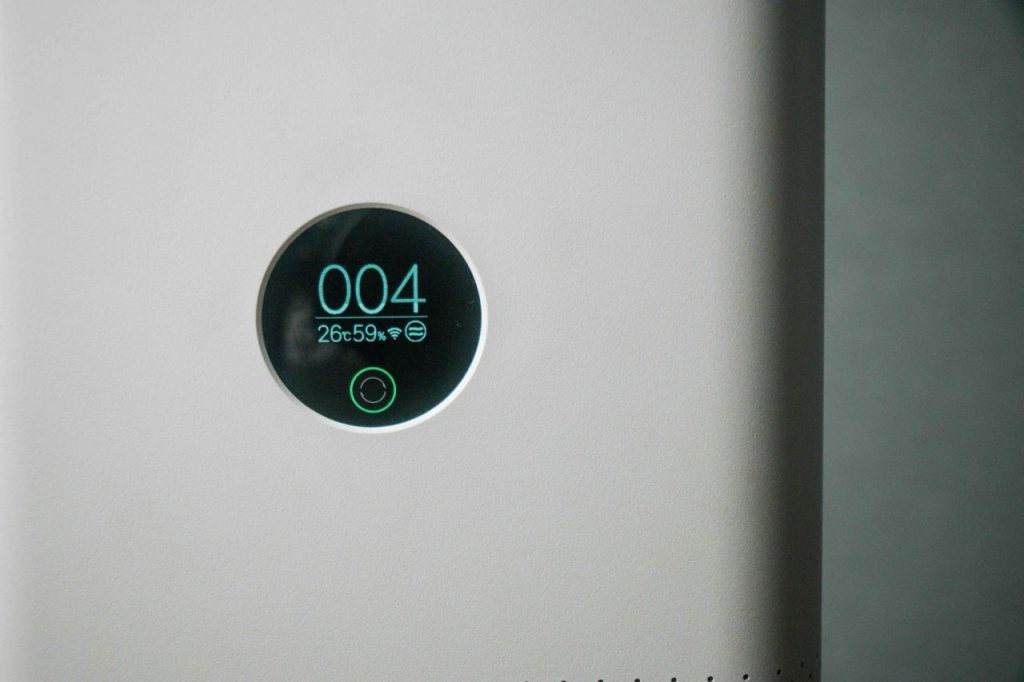 By connecting Mi Air Purifier 3 with Xiaomi home app, you will able to be see your air quality matrix along with, you can control all the functions and schedules through home app. also you can integrate with speakers through Alexa or Google Home app. I like that you can switch between modes using the touch screen on display-enabled devices such as the Nest Hub.
mi Air Purifier 3 Price and Availability:
The current price of Mi Air Purifier 3 is Rs. 23,099 in Nepal. Along with the price, the question of affordability arises for sure. More than money, what I think is necessity matters. If you are in Urban area where air pollution is rising day by day, then this could be extremely beneficial for you.
mi Air Purifier 3 Review : The verdict
The Mi Air Purifier 3 is an excellent, albeit iterative, step up in Xiaomi's family of air purifiers. The design is minimalistic and doesn't stand out, which is just what you want in your home. The connected features are a handy add-on. The most important bit is efficacy. While the Mi 3 isn't as efficient as significantly higher-priced models, it does the job well enough to provide a palpable improvement in air quality.
| | |
| --- | --- |
| Reasons to Buy | Reasons not to Buy |
| Minimalistic Design | Not as effective as higher-priced models |
| HEPA filter is better than EPA filters | Needs much services to Deeper smart-home integration |
| Smart-home integration | may not be affordable for all |
| essential Need of today | |