On the day of September 15, 2022, Mr. Purshottam Bhatia, Head of Sales (South Asia) at Kaspersky paid a visit to Nepal. In this regard, TechSathi had an opportunity to interview him at the premises of Sagar Group, which is the official dealer of the popular cyber security-based product Kaspersky.
Kaspersky is one of the world's largest privately owned cybersecurity companies. It operates in 200 countries and territories and has 35 offices in 31 countries. Nepal is also a vital market for Kaspersky as its anti virus product is more popular among others in the market.
About Purshottam Bhatia, Head of Sales (South Asia) at Kaspersky
Having more than 17 years of experience working in various industries like eCommerce, digital transformation, VAS, SaaS, and Channels for tech companies, Mr. Bhatia is serving as the Head of Sales to Nepal and other SAARC countries for Kaspersky since January 2020. He has been heading channel sales, eCommerce, modern trade, and subscription business of Kaspersky for the SAARC countries.
Before that, he accumulated experience working in business development, sales, and e-commerce in various national and multinational companies in India. Being the regional sales officer for global brands like Samsung Electronics, he is fully adept at knowing the regional markets in many South Asian countries during the course of work and localizing sales as per their market need.
In his recent visit to Nepal post-Covid, we had an opportunity to have a talk with him regarding general cyber security topics and how Kaspersky is creating value in this domain. The transcription of the interview with him is something that any general digital device user must know to stay cyber-safe.
An Interview with Mr. Purshottam Bhatia Regarding Cyber Security and Kaspersky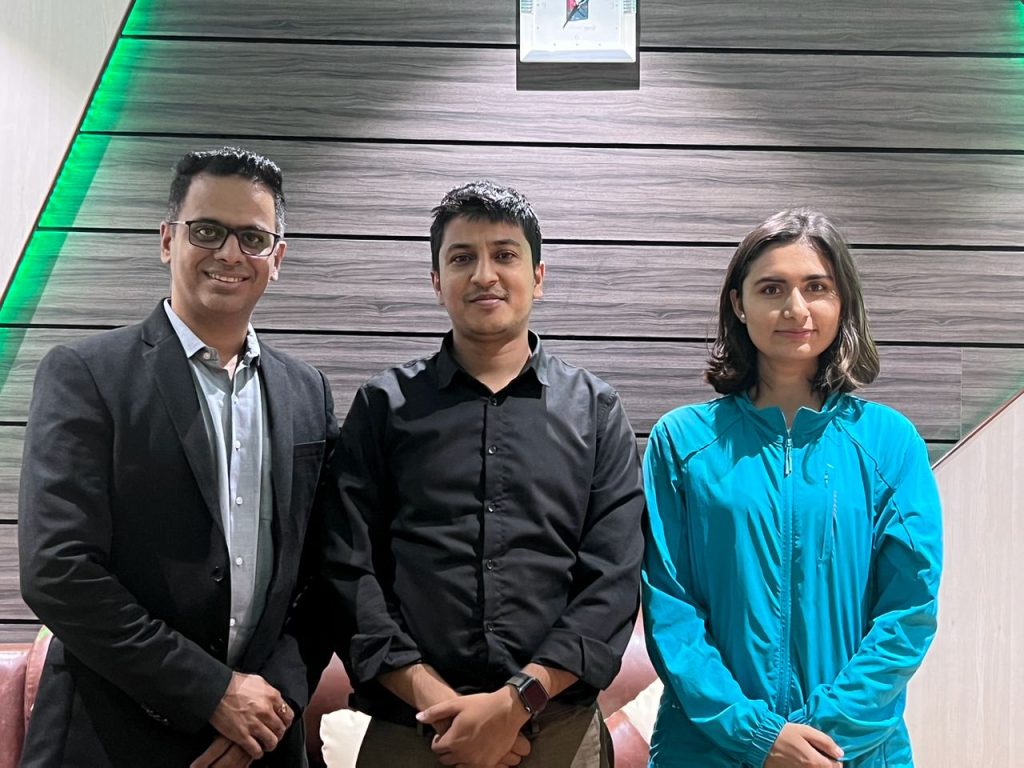 TechSathi: What is the objective of your visit to Nepal this time?
It has been almost 2 years post-Covid and our visit to the member countries was not in line due to travel restrictions. During that period, we were not able to connect to the partners and the market but now are reconnecting with them and knowing the pain points.
Firstly, the objective was to visit the market and assess the shift it has been experiencing now in the last 2 years.
Secondly, it is to find new opportunities after covid. If you want to experience the right thing, you need to be on the ground. We see Nepal as the most potential market among South Asian countries like India, Srilanka, Bhutan, and Bangladesh. It is one of the untapped markets and looking at the current surge in digital adaptation here, there are obviously new opportunities as I see it.
TechSathi: What difference did you find in consumer behavior before Covid and after Covid?
There has been a consumer behavior shift. Before Covid hit the world, in 2018/19, Nepal's GDP was growing in a V shape. The Covid Pandemic has certainly affected economic growth, leading it to shrink to 3-4% only, but the digital adaptation has taken new heights that open many opportunities for the industry like ours.
However, the situation is getting normal. In 2 years, they have majorly shifted forcefully to the digital side which has been beneficiary to the country as a whole. Nepal already has 90% internet penetration now.
However, the cyber security threat has also increased as the dark side of using the internet. It is good that we are moving ahead in terms of consumer behavior but it is bad equally if the consumer is not aware of the threat.
TechSathi: Kaspersky is mostly popular for its antivirus packages. Which is the best-selling product of Kaspersky in Nepal these days?
Our anti-virus package is the most selling product as of now. It has been a basic product portfolio of Kaspersky for many years.
Apart from that, the Internet Security package is our mid-product portfolio. Then comes the Total Security Package, which is the premium product portfolio. Apart from an antivirus, we have other complete range of standalone products like safe kits, and VPN, which are not familiar to the customers but we are also looking forward to getting these into the market. These are the standalone products that the consumer can get at a better price and with better features.
TechSathi: Few often, cases of crack versions and products from grey markets are prevalent in the market, which is not genuine and may invade the cyber security of the users. In such a case, how is Kaspersky controlling the emergence of these phishing sites selling crack versions in the name of genuine packages?
I do not think we have such crack versions in Kaspersky like the earlier times (before 2015). until 2014/15, the products of cyber security companies were generally expensive and it was easy for suppliers to sell a crack version to the customers who were frugal in making such investments.
Only after 2016/17, the entire software industry hopped on to freemium products to the customers, which means you provide free products/software with limited features and then charge for the premium features. This eliminates the majority of piracy. Kaspersky also has its own freemium product.
In 2020, we had a product shift, which comes with a built-in package that does not work on these crack versions. In Kaspersky, you either need a free version or a paid version for this product to work on your device.
We also have a team that monitors the grey market. If we identify them, we eliminate them from our distribution channel.
TechSathi: There are various other options in the market for cybersecurity products and services. For instance, Windows has its own defender. Also, many anti-virus systems and device cleaner apps have emerged in the market. Where is Kaspersky focused on among the mobile networks and the desktops?
We have the system for both kinds of devices. With the behavioral shift, people use both mobile and laptops. The use of gadgets has gone up, and so has been cyber security products. As an opportunity, we are focusing on both types of the user base.
TechSathi: Among mobile networks, there is always a comparative threat to Android users than the iOS users. So how is Kaspersky solving this problem?
I would like to correct it first. Actually, iOS devices like iPhones are also hackable. It is only that the market share is low in comparison to the android users. And it is easy to hack Android users in a large mass, so they are more prone to threats. A hacker tries phishing attacks mostly on Android phones because it can pose a threat to large masses easily than on iOS. For us, individually all kinds of devices are important and we are focusing on more product segments.
Particularly, our Internet Security is specially designed for Android mobile users, it is available in the freemium version.
TechSathi: How are the effects of Russia Ukraine war on the market share of Kaspersky? Has the sanctions affected its market performance in overall?
No, I don't think so. We are originally from Russia but we are registered in the UK. That separates the impact of Russia Ukraine war in the market of Kaspersky. Obviously, the sanctions are still in some parts of the world but consumers love Kaspersky. I do not see the users being affected because they are the ones who chose Kaspersky.
Also, we have around 2-3 transparency centers which was initiated in 2017/18. Any user or any tech enthusiast can visit there and see how transparent we are. It is 100% AI-driven, there is no human needed. The sanctions are actually geo political phenomenon which I can not comment on. But from the consumer viewpoint, we are not seeing such an impact of the war in the market.
TechSathi: Can you tell us more about the Total security package offered by Kaspersky?
We are serving all the segments of customers who, in their daily life, use computers and mobile devices in any way.
Kaspersky's products and services have touched many aspects of all the segments like Indiviuals, families, companies, techies, small and medium businesses (SMBs), enterprises, civil services, and defence mechanisms through our products like:
We provide back engines to the Original Equipment Manufacturer (OEM).
We have a technology called Drone Security which shuts downs the drone if you install and use it in restricted areas.
We are into industrial cyber security, OT cyber security, we have the entire package which covers zero-hero, all kinds of customer base.
I do not see any check box left as of now in terms of product offerings. It is a huge umbrella and we are looking forward to expand more.
TechSathi: How can the users differentiate Kaspersky package being offered online/offline from the genuine package or the one from the grey market?
There is a clear indication to differentiate between the genuine piece and that from the grey market. There is a genuine seal in the original package. The user needs to see it first. Secondly, they can visit www.mykaspersky.com, create the account and have remote access to a particular code and check if the package is genuine or not. There are 99% chances of no duplicacy. I do not think there are many pirated packages in Nepal now as we do not get such complaints from the distributors and users. Another way can be, you can get these from registered distributors like Sagar group.
TechSathi: Regarding internet security- cyber security? What do you suggest to the general users, how can they protect themselves?
As I generally say, it is the most important aspect if you are using any mobile/computer device or staying under the network to know about the ways to stay safe from various attacks. Cyber security is not once in a while thing. It is a process of continuous efforts to keep your device safe and your data secure. If you have to keep yourself cyber safe, I would like to suggest 3 major tips for the same:
First, always be aware. Know what the possible cyber threats are that you can get attacked with. If you see something that is available at (say) 50% off, do not blindly click those links. That might be a phishing attack. You need to know what is the right link to click online when you are transacting something.
Secondly, never miss updating your device. Generally, the users avoid updating the products and ignore the notifications. But it is actually important to update your device. Never miss them.
Use antivirus products. You need a complete cyber security package to keep you safe from these cyber threats.
TechSathi: How do you see the future of Kaspersky's market in Nepal in the next few years?
Nepal has great potential in the whole cyber security market, I would say. Looking back to 2017/18, I was unable to find the roads on the map. Now, there are many international brands here. the payments and banking process have gone digital. After Covid, many businesses have gone online and we see as an opportunity for our SMB and enterprise packages of cyber security products.
Also, the per capita of Nepali people have increased. This makes Nepal a potential market for us to grow. And Covid has led many people to use gadgets at work and at home. So, we are seeing growth. This is an untapped market which can open various avenues for us.
Obviously, we are not alone in the market. There are many other new entrants as well. But as long as we are able to offer unbeatable products and services in an affordable price with, we see unlimited possibilities. Nepal is the right example for this particular phrase as well.
Also Read: Nepali Tech Company Swivt Technologies Exhibiting at Singapore Business Show 2022