Just note how many times you made a QR code payment in the last 24 hours. It might be at least once, right? If not also, your mobile banking system already has a QR code payment option right at the mid-bottom. And, the digital wallets too have the QR code payment option.
The reason for writing about QR code payments is that the growth of this particular category is ahead above all other payment systems in Nepal for the last few years. Just in the month of Magh 2078, QR code payments totaled more than Rs 6.8 billion in value.
And now, the monthly difference between QR payments from the last month of the Fiscal year 2078/79 (Ashadh) and the first month of the Fiscal year 2079/80 (Shrawan) is an incremental 2%.
According to the report from the Payment Systems Department of Nepal Rastra Bank, the Payment Systems Indicator of Shrawan 2079 reveals that QR code Payments have increased by 29 crores 10 lakhs in just one month. It was Rs 14 Arba 52 Crore and 60 Lakhs ( Rs 14.52 billion) in Ashadh, which rose to Rs 14 Arba 81 Crore and 70 lakhs ( Rs 14.81 billion) in Shrawan.
QR Code Payments alone have increased in retail digital payments, seizing the market share of other digital payments
The Payments Systems Indicator showed that payments via QR codes are increasing day by day. Many people are adopting digital payments, especially QR rather than physical cash. On the other hand, some digital payments have seen a fall by a slight volume in the last month of the Fiscal Year 2078/79.
You can see the bar diagram showing the growth of the major four retail digital payment systems:
connectIPs
Mobile Banking
Wallets
QR-based Payments
Between the month of Ashadh 2079 and Shrawan 2079, the use of connectIPS for digital payments surprisingly fell by 27.11%, followed by that of mobile banking being 6.55%. Similarly, transactions through wallets fell by 1.62%. On the other hand, the only increasing digital payment for retail payments is QR code payments.
Why is QR code Payment growing faster than other payment systems?
Well, there are few reasons behind that. Within just a few years of its introduction to the Nepalese market, QR code payment has drastically shaped the digital payments ecosystem in Nepal, surmounting the transactions in billions each month. It is widely accepted as a fact that Fonepay by F1 Soft Group has played a major role in making QR code payments a commonplace in nepal. Then, it was followed by other PSPs and PSOs like eSewa, Khalti, IME Pay, Union Pay, SCT's Smart QR, and others.
Just a few months back, Nepal Clearing House Limited (NCHL) has launched its own Nepal Pay QR, which aims to integrate every digital payment systems including wallets, mobile banking, and linked bank accounts to the NCHL's system named connectIPS for retail payments.
With these all the QR options available, the customers now find it more easy to scan-and-pay while purschasing goods online or offline even though they are being charged up to Rs 10 on the fund transfer (this excludes merchant payment) . It is because of the following reasons:
QR codes are just as easy as snapping your fingers! You login to your mobile system or open the scanner and enter the amount to pay. It is just that simple.
It is more useful when you do not have cash in hand. That means, you do not need to go to the ATM and wait for your turn to withdraw money.
Even if you use the ATM, it costs you from Rs 20 to even more. While in using QR code payments, you need to pay lower than that. Different QR operators charge different amount but that is lower than cross-ATM charges.
QR codes payment is just another digital payment that keeps automatic record of your digital transactions, which ineeds to be manually kept in case of cash transactions.
Most of these reasons rely upon two basic advantage of QR code payments- quickness and reduction of cost. These factors make QR code payments interesting than other payment methods.
Just think how much time it takes to enter the bank account number, bank branch, and the amount to send through the mobile banking or connectIPS. It will take much more while you just scan the QR code provided to you.
There are two types of QR codes available for making payments:
Static QR Code: This can be seen in the printed form on the popint of sales. For instance, you can see QR code stands on the point of sales or the counter where you buy any products or services. You can find it now in a small grocery store to restaurants, and even the temples.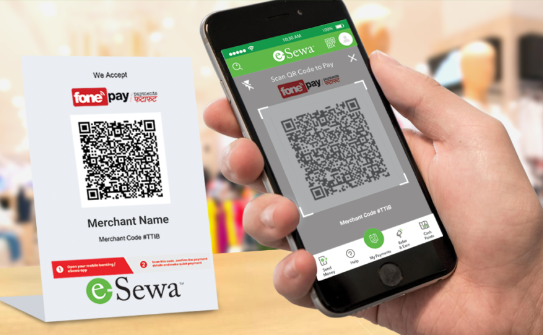 Dynamic Code: It is found in the digital form which can be shared to the payer while making online transactions. Most of the online businesses send a copy or a photo of their QR codes and the sender scans that QR code on their phone to make payments.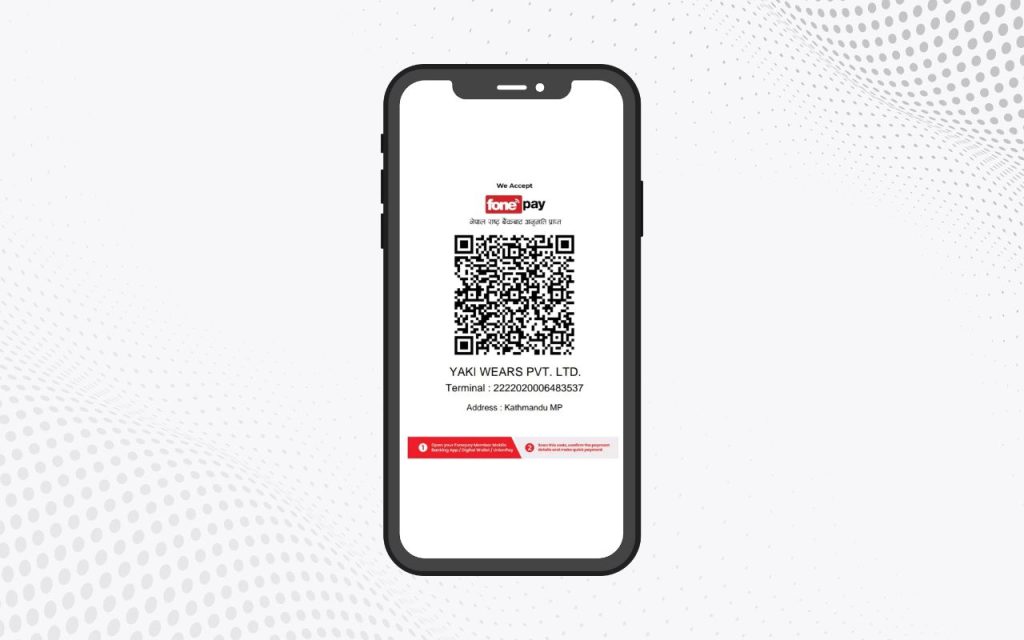 QR Code Payments is Getting into Digital Lending As Well
In 2020, F1 Soft introducted FoneLoan where the salary account holders could get a loan up to Rs 200,000. It was successful to disburse 1000 Foneloans in just 100 days of commencement.
And now with Foneloan's BNPL, you can make QR payments on credit while shopping for products and services. 7 banks are providing this service under Fonepay where the mobile banking users of those banks can make scan-to-pay payments on the point of sale taking credit by choosing the "Buy Now Pay Later" plan.
Similarly, a nobel digital wallet MOCO digital wallet is available in the Nepali market where you can load your debit/credit cards and make digital payments like mobile top up, utility payments and also QR payments. So, the QR code payment system is getting ahead into digital lending which will trasnform the whole banking system.
Also Read: Visa Direct Launches in Nepal; Receive Remittance Directly From 100+ Countries Simply Through Your Visa Card Number