 Nepal is touring the USA to play a round 4 matches of their World cricket league 2. Nepal will play four matches while touring the USA. This tri-series include Oman and USA. Oman is at the top of the point table with 42 points and the USA is in the fourth position with 20 points from their 21 matches. There are seven teams that are playing in this league 2 for getting an opportunity to play in the upcoming ODI world cup.
Seven teams that are playing in the league are Oman, Scotland, UAE, USA, Namibia, Nepal, and Papuanugenia. Nepal is in the second last position in the points table with 12 points from 13 matches that they have played. Everybody loves to enjoy seeing their team game and since ICC has announced to live stream all the matches of League 2, here is how you can watch Nepal vs Oman and USA on your television screen.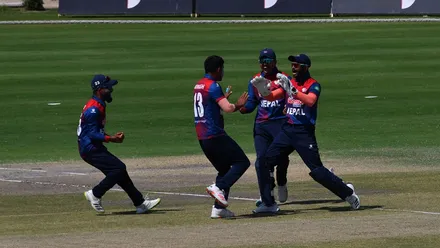 Watch Nepal vs Oman and USA Live:
Here is how you can watch Nepal vs Oman and USA in different regions around the globe.
For people in the USA:
For people in Nepal:
Unfortunately, no national television has bought the broadcasting rights for the Nepal matches in this league still people in Nepal can watch Nepal matches through the FanCode application or from the FanCode Youtube channel for free.
For Other Regions:
People from around the globe can witness the matches via ICC TV
Above all the sources let you watch the live stream of the matches between Nepal vs Oman and USA while you can get instant updates of the scores on websites like Cricbuzz, and Cricinfo.
Read about: How to Check IPO Results in Bulk?