Now you can get 15% cash back in IME Pay while paying for Foodmandu. IME Pay and Foodmandu have entered into this agreement on Jestha 23, 2079 to provide this new cash back offer to their customers.
If you are craving for something delicious to eat, now you can directly order from Foodmandu and pay through IME Pay to get the discount.
Moreover, you can enjoy this offer till the first three orders from Foodmandu.
How does this Cash back work in IMEPay's offer?
IME Pay has brought "3 Ko Kamaal, Cash back le Dhamaal" offer, where you will be eligible of getting 15% cash back only after the first three orders made in Foodmandu. Those orders must be paid by IME Pay app and then you will get that cash back amount directly in your IME Pay wallet.
You will get cash back up to Rs 500 on the payments. Remember that, you will get cash back of 15% on the sum of the amount paid for the first three orders in Foodmandu.
This offer is valid for a limited time period.
How to pay for your hunger in Foodmandu and get cash back in IME Pay?
These days, ordering food from these food delivering apps is much easier and faster. Moreover, food delivery companies are the saviors for this rainy season where you could just relax in your home or office and order food.
In this scenario, Foodmandu is one of the biggest food delivery company in Nepal.
To enjoy this amazing cash back offer, you can follow these simple steps and preserve your energy when you are hungry.
Go to the Foodmandu app and choose for the dishes you would like to order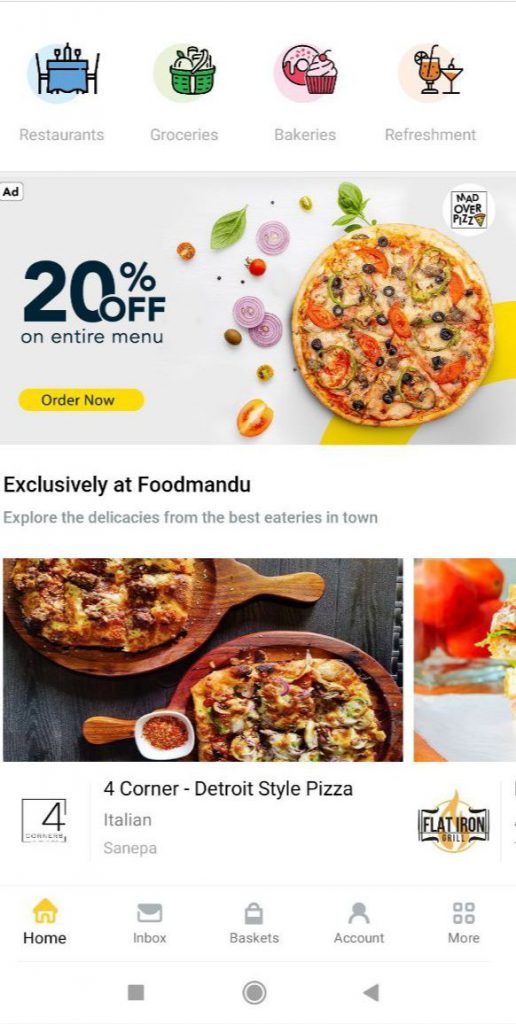 Then, select your favorite dish and "Add to Basket"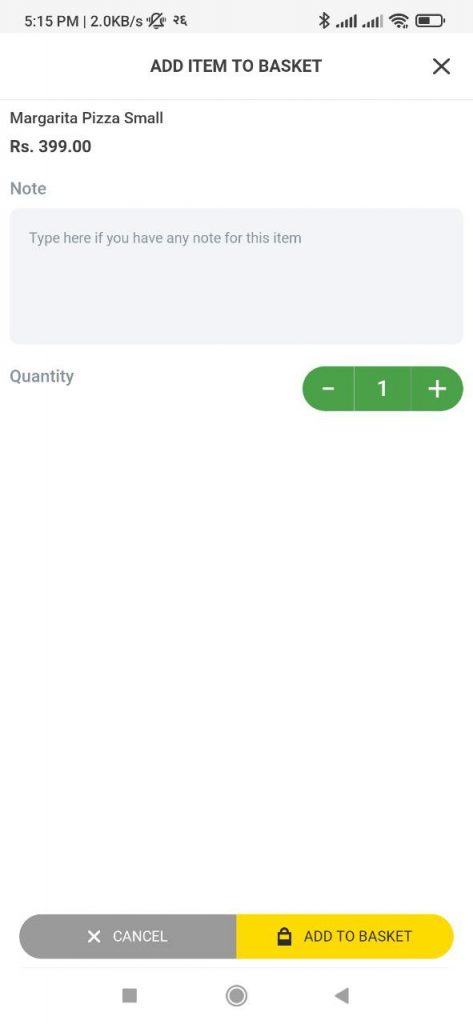 If you have not logged in, click on "Log In"
Then, click on view basket and on the payment method, click on IME Pay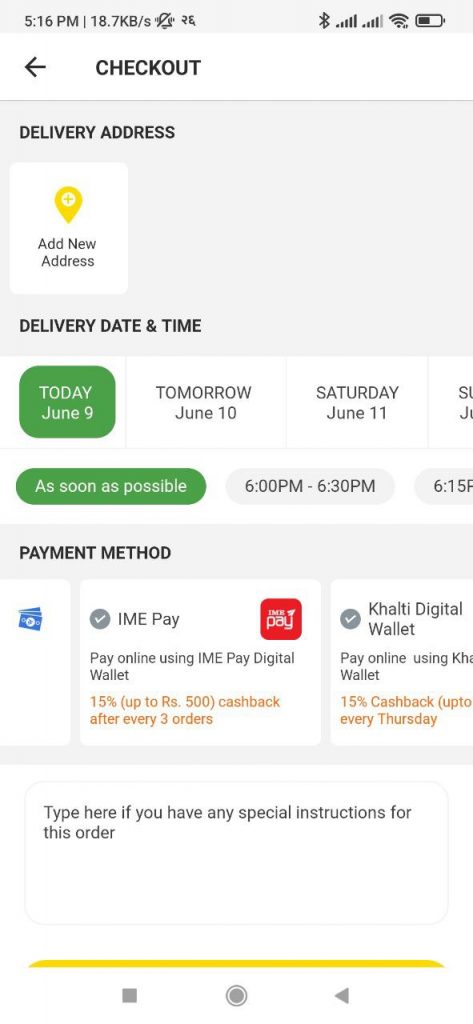 Then, you can pay through IME Pay's portal that is linked to Foodmandu's app
About IME Pay
IME Pay is the first payment system provider (PSP) to be licensed by Nepal Rastra Bank. It is a product for digital payments developed by IME Digital Solutions.
Utility Payments (Mobile Top-up, Landline, Internet, TV, Electricity, and Water), Ticketing (Airlines, Chandragiri Cable Car, and Movies), EMI Payments, and Merchant Payments are all possible with IME Pay (Restaurant, Shopping and Health Service). Aside from that, you can use IME Pay's Scan and Pay capability to pay your bills at Petrol Pumps.
It has been serving more than 2 million of its users directly through mobile wallet app. Moreover, its agent network is also growing as it allows for any QR scan payments like FonePay, Smart QR ,and its own IME Pay QR.
Additionally, you can enjoy high interest of 6.04% on the wallet amount of IME Pay.
With the integration of cash back offer with Foodmandu, IME Pay is getting one step ahead in shaping the behavior of Nepali consumers in opting for digital payments in their everyday life. From utility payments to movie tickets, and from remittance to paying for food delivery, making micro payments through digital wallets by a large number of Nepali consumers reveals that Nepal is moving towards the goal of digital economy.
You can download the IME Pay app from Google Play Store and App Store.
Also Read: Hamro Remit Achieves a New Milestone of Sending Rs. 10 Crores Remittance Back!