 One of the most popular apps in Nepal, Hamro Patro introduced its own remittance service through Hamro Remit about 7 months back. Since then, it has been a popular platform among remittance senders who have been living or working overseas. Moreover, Hamro Remit started sending 1 crore remittance only within 2 months of its operation. And now, it has achieved another milestone of sending Rs. 10 Crores remittance back home.
We have received stronger encouragement from our users to continue our work. I want to deeply thank our users for their trust in us. Our goal has been to allow Nepalis to send money home reliably at the lowest cost possible and in the easiest way. We will also soon be launching an 'Instant Transfer' feature, through which users will be quickly able to deposit cash into bank accounts or a mobile wallet.

Shankar Uprety, CEO of Hamro Patro Inc.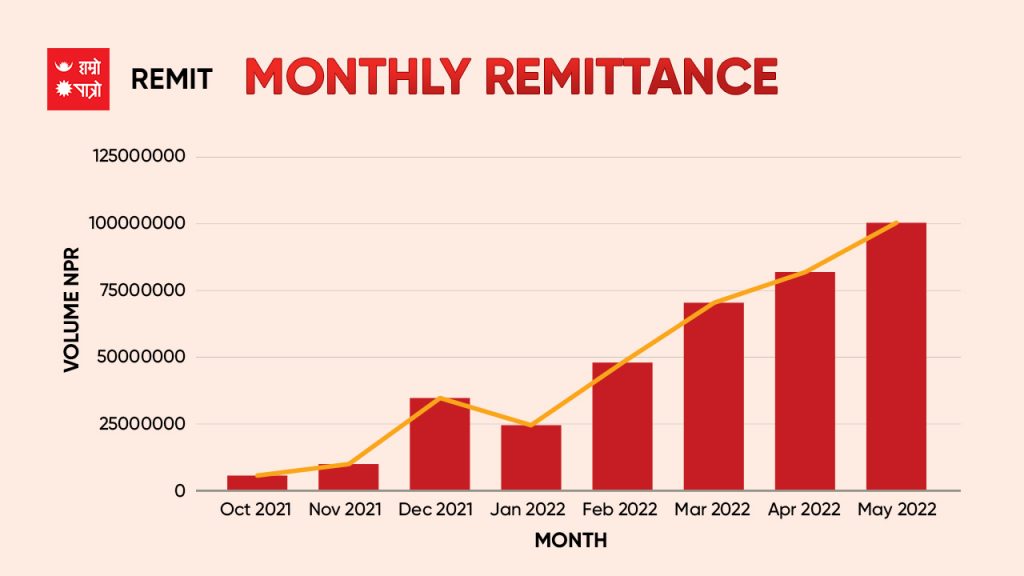 Apart from starting and building its remittance service, Hamro Patro has also offered exciting discounts for its users. First-time users are able to send remittances to Nepal freely for up to three transfers.
More About Hamro Remit
Hamro Remit, as mentioned earlier is a service by Hamro Patro – an app launched with the Nepali calendar and date conversion feature in 2010 in the iOS store and in 2012 in the PlayStore. Since then, Hamro Patro has been setting and breaking new records among the users. Recently, the app crossed huge milestone of having 1.7 million daily and 11 million monthly active users.
If you are a Nepali migrant living abroad and want to send some money back home, you can use the trustworthy remittance service provided by Hamro Remit.
To use the service, you can download the app here.
You May Also Like: FonePay Digital Economy Conclave 2022; How Far Have We Reached in Terms of Digital Transformation?