 The clubhouse is an invitation-only audio chat social networking app.
It was launched in 2020 by software developers Alpha Exploration Co. In December 2020, it was valued at approximately $100 million. On the 21st of January 2021, the evaluation hit one billion US dollars.
This app was technically commenced in April of 2020. It is not only a progressive social media platform but is also a platform that links individuals via audio chat as distinguished from sending direct texts.
Clubhouse is still in its opening phase but anyone with an invite from an existing user/operator can join or connect with them. One needs to sign up to see if they have any friends on Clubhouse who can let them in. The clubhouse is getting a lot of hype lately and can be seen used by many people. Influencers like Oprah Winfrey, Mark Zuckerberg, Elon Musk are some of the active users of Clubhouse.
'Rooms' in Clubhouse App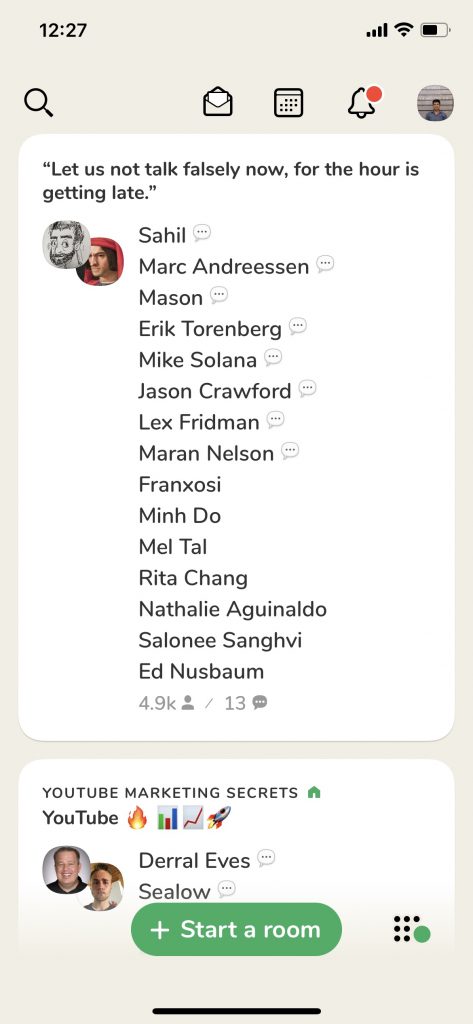 There are conversation 'rooms' in the Clubhouse. Individuals with invites can see open 'rooms' full of other individuals talking when they first open the Clubhouse app. These 'rooms' are opened so that people can board in and out of there according to their desire. One gets to enter these rooms as an audience member but if they feel the need to talk in that room they can just simply raise their hand and the speakers will be the ones to choose to invite them up or one can create a room of their own.
Users can listen to conversations, interviews, and discussions between intriguing people on numerous subject matters. Using Clubhouse one can feel the impression of being in a real-time podcast.
Also, Read || How to register PAN using Nagarik App
What invite-only means?
This app is an invite-only application you have to be invited to be a part of or join by an existing member. When one joins they can select a topic of interest, the more information one gives the app about their interest the more conversation rooms and individuals the app will recommend you to follow or join.
When an existing Clubhouse user sends an invite (to those who are new to this app) from their app they give the access to set up an account. When one is invited to Clubhouse they will see a link texted to their phone number which should be then directed to a signup page in the Clubhouse itself.
Being a part of the Clubhouse means being a part of a live podcast where some people do the talking and others listen to them talk. Once a conversation is over the 'room' is then closed.