 Browsing the internet securely is difficult nowadays. The risk of getting your crucial data in someone else's hand has been one of the biggest threats while browsing the internet. So, to solve this problem VPN can be used. Virtual Private Network (VPN) is a private network that uses a public network to establish a secure connection over the internet. VPN's are very popular in today's time as it is used by many individuals but it was created to facilitate business companies by connecting business networks together in a secured manner over the internet. Basically, it connects your devices like PC, smartphones to another server and helps you browse the internet using that server's internet connection. So your real identity remains private and hidden. Here is a rundown on VPNs and VPNCity review.
Why do we need a VPN?
As stated in the very beginning one of the primary reasons for using a VPN is to be able to browse the internet in a secure manner.
Bypass geographic restrictions, this is another main reason why VPN is used to access different websites and streaming media. Such websites which are made inaccessible in certain nations can be accessed by using a VPN.
Protect yourself from being logged.
Using a VPN means taking a step forward to safely browsing the internet but that might not be the only thing you want from your VPN. Different users have different needs and expectations from the VPN they use and if you get a VPN that ticks all the boxes like easy to use, fast servers, protects from being logged and is cheap then maybe you'd want to consider that. So, VPNCity does check these boxes and might be the one you would want to consider.
VPNCity Review: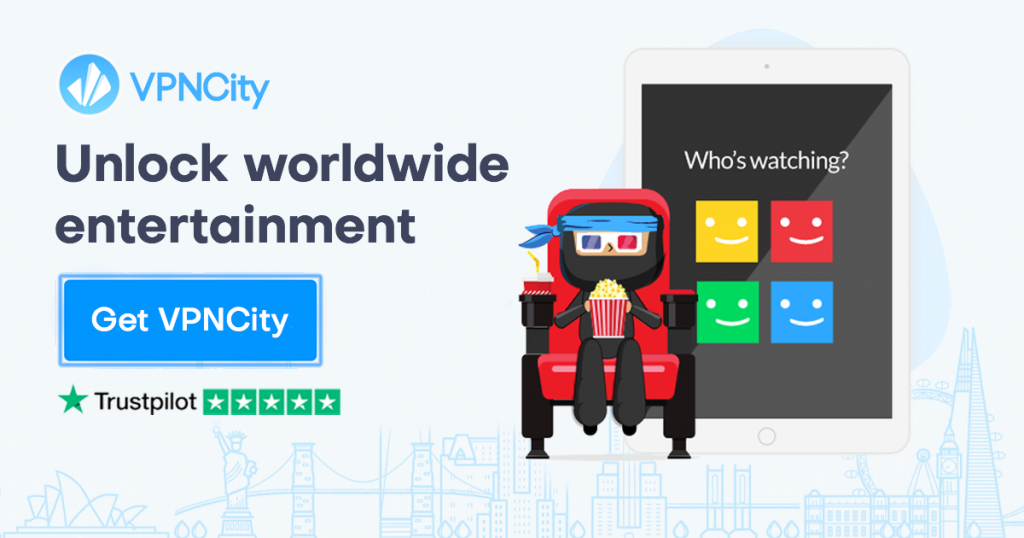 VPNCity is a VPN that has much to offer to its users. It isn't only about safety but much more than that. It provides the basic advantages of using a VPN and more. The service helps you unlock geo-restricted content and streaming services. That means wherever in the world you are you can watch your favorite shows with access to Netflix, Amazon Prime Video, BBC iPlayer, Firestick and more. It is multi-app friendly. So, whether you have an android, iOS, Windows PC, chrome, Firefox, fire TV, android TV it does not restrict you to a single platform but has you covered on different ones. You can also connect 12 devices simultaneously. Having a big family, friends coming over or small business is no problem, they have you covered.
Also, VPNCity has a no-log policy which means what you do online or your online activity is not kept in to record. Private information, history, and IP address; nothing is kept on record. So your activity online is known by you only and no one else. The main function that is privacy and security has been taken into account as it is hack-proof, encrypts your data, protection while you use public Wi-Fi and your identity remains anonymous while you surf the internet. Now you don't have to worry about people invading your private data online. Only if you have given others permission to access, then they can else it won't be possible. VPNCity hides your IP and encrypts all your data to protect you and your devices.
Why VPNCity?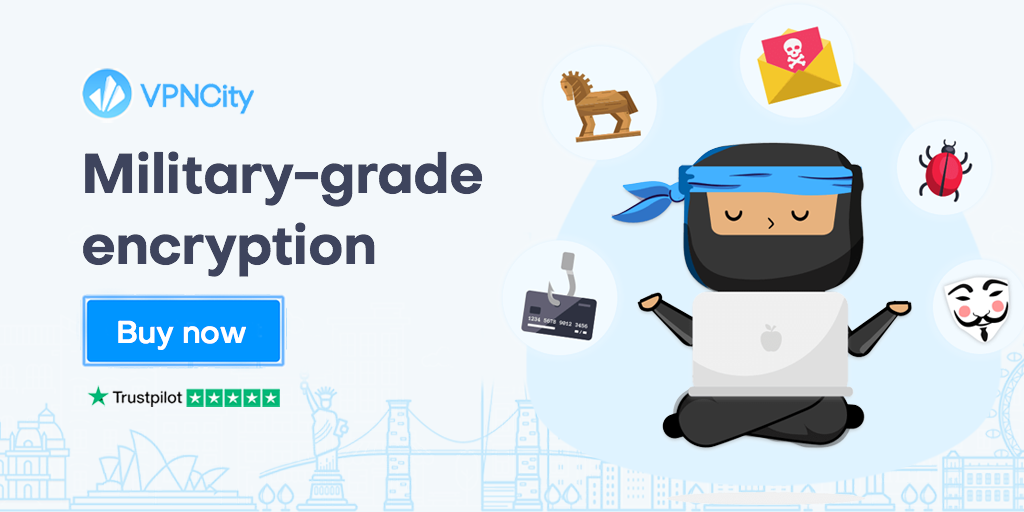 They are here to deliver the best service and also have a 24/7 chat service. VPNCity provides you with the highest level of security that is the military-grade security which shows that privacy and security are strictly looked after and no compromises have been made. They allow you to simultaneously connect to 12 devices when the industry standard is only 6 or 8 devices which are low in comparison to what VPNCity has to offer. You can unblock Netflix from anywhere in the world without the worry of getting blocked as Netflix will not be able to detect it, which can happen while using some of the VPNs. All these offerings and the price point comes at varies with the plan you choose.
For 1 month it is $9.95 up to 6 devices.
For 6 months it is $5.99 per month up to 8 devices
For 1 year it is $3.99 per month up to 10 devices
For 2 years it is $2.99 per month up to 12 devices
How using VPNCity will help you?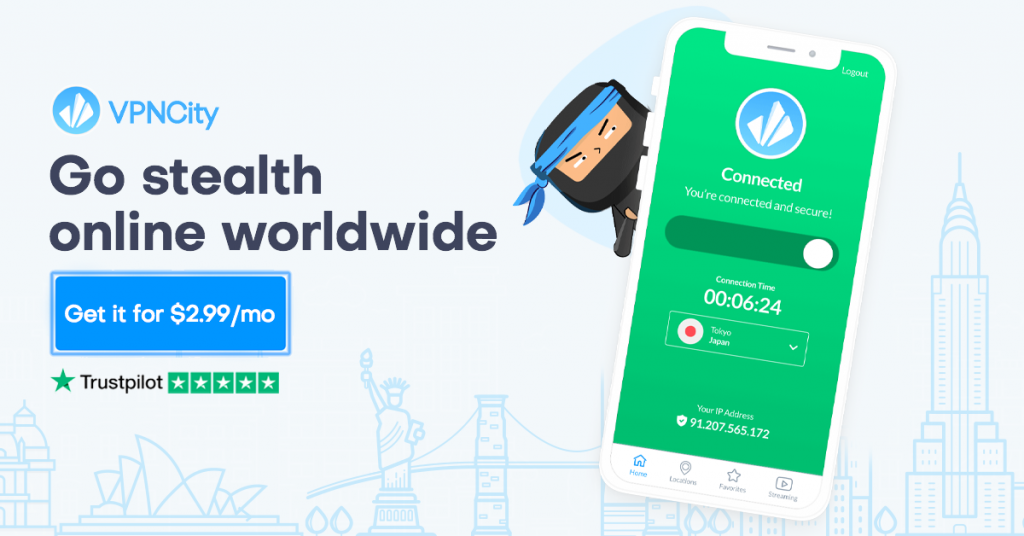 So, they are helping you unlock the Geo-restricted content especially from nations like China or UAE where certain websites or contents are blocked. Users can switch locations of their streaming services so that they can access different shows and contents which they would generally not get to access.
The most important part of the security factor which is completely looked upon as they provide complete anonymity while browsing the internet. Nobody can track you or get a hint of the activities you do online and most importantly steal your data. This way payments online are made much easier, secure and safe, which is good news for online stores, gambling platforms and online food delivery services..
VPNCity provides you with the highest level of security that is the military-grade security which shows that privacy and security are strictly looked after and no compromises have been made.
User Ratings (

6

Votes)

8.2