Short (TLDR) version:
HMS is basically a range of services and applications provided by Huawei for a smooth and snappy experience while using the brand's device ecosystem.
One could think of it as a Huawei's alternative GMS (Google Mobile Services)
Wanna hear the truth? Although Android is opensource, Google has complete control over the Android ecosystem. Without Google, one would lose access to APIs related to maps, cloud services, assistants, play games and whatnot. The exclusion of Google Play Services handicaps the mobile experience. GMS is a licensed product. Although, it solved the fragmentation of the Android ecosystem. It also helped Google create a monopoly in the Android market.
HMS provides user-facing apps as well as core background services just like GMS but .. here's the catch, HMS is an open-source ecosystem that equals 'bye-bye monopoly'.
Applications and services HMS provides are Huawei AppGallery, Huawei Mobile Cloud, Huawei Music, Huawei Video, Huawei Assistant, Huawei Reader, Huawei Browser, Huawei Themes, and much more.
Some HMS Core APIs provided to application developers are Location Kit, Account Kit, Map Kit, Game Services, Analytics, In-app purchases, Ads, etc. Basically, everything that a mobile application development would not.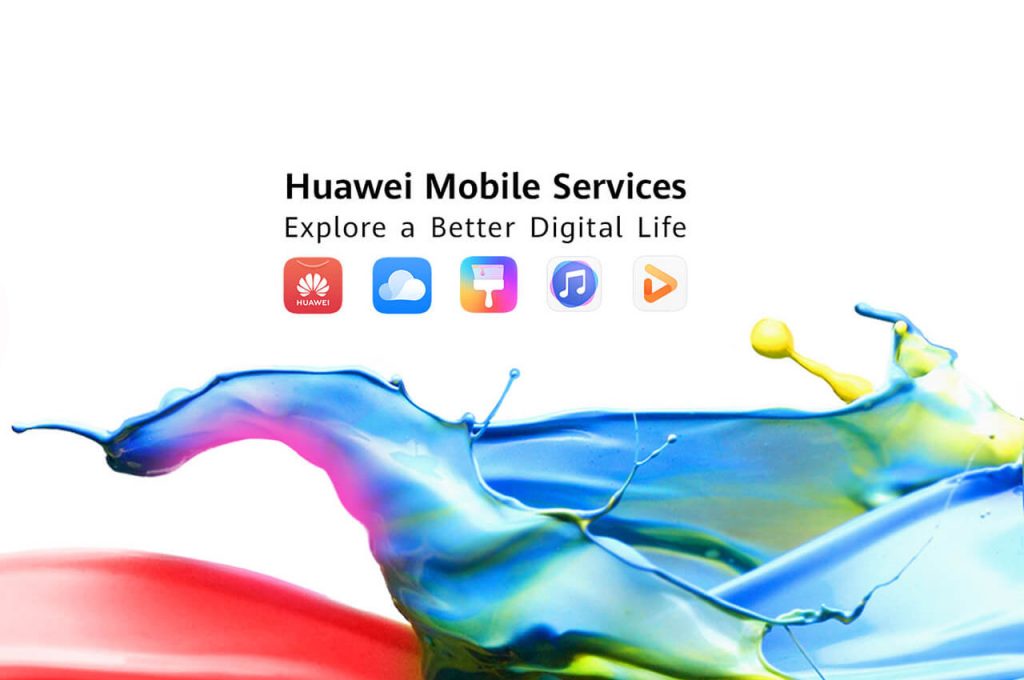 Let's go a little deeper now
So far, from the above points, we know that Huawei has built an open ecosystem for the smooth connection of digital devices and technologies including HUAWEI devices, 5G Networks, and AI-powered apps.

Strategy for Huawei ecosystem
They call their strategy the "1+8+N". It includes 1 center (smartphone), 8 supporting IoT devices, and N (endless) services. i.e
1 = smartphone
8 = IoT devices
N = number of services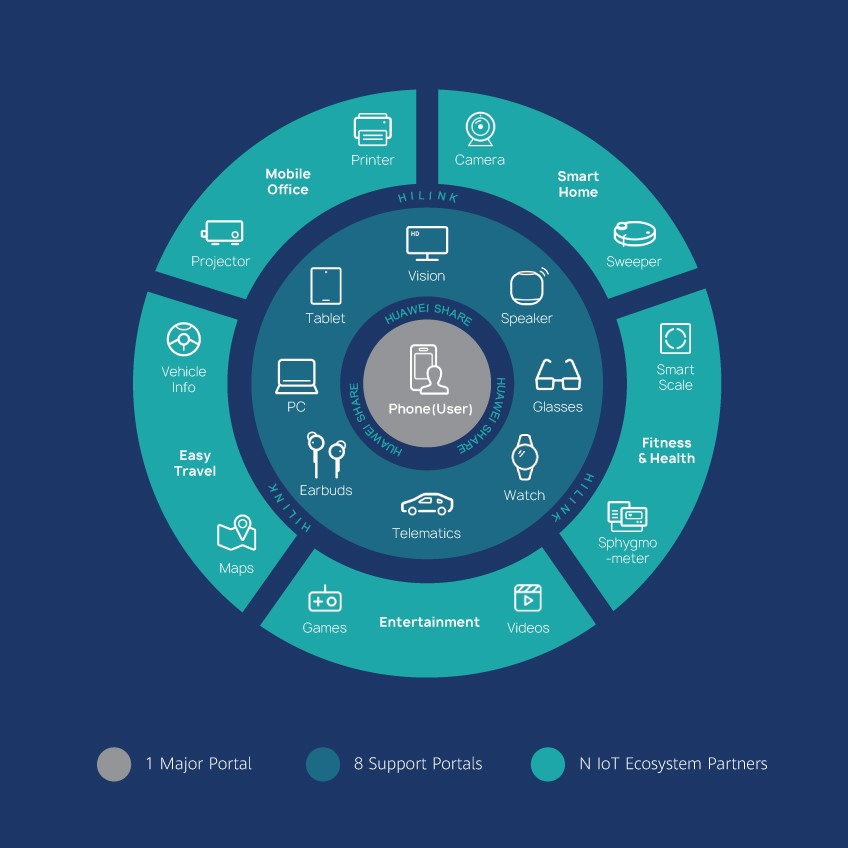 HMS (Huawei Mobile Services) is about management and coordination between the devices, applications, and users to create an optimal user experience.
Footprint in the Global Market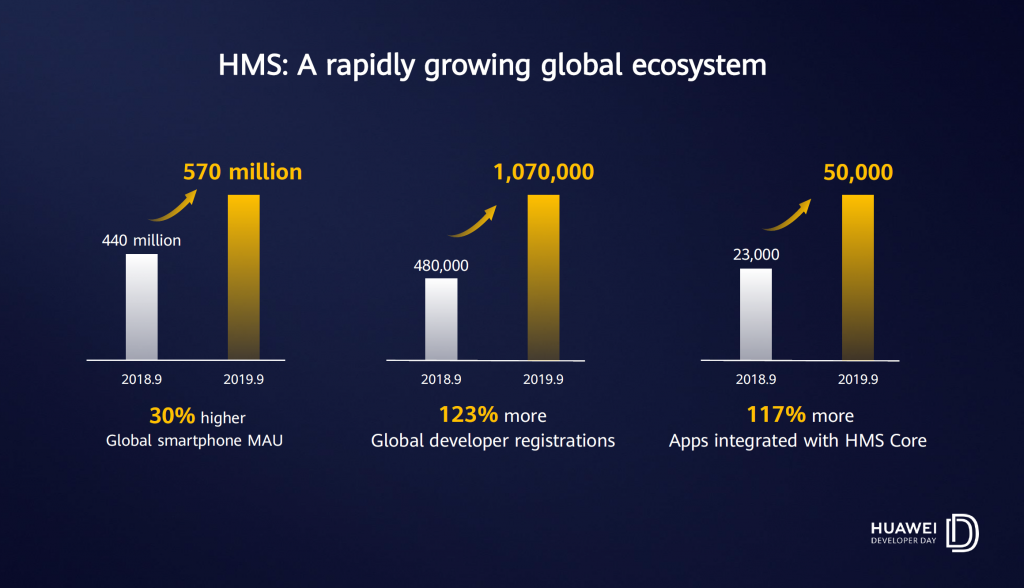 HUAWEI Ecosystem currently serves more than 570 million global users in 170 countries. HMS currently gets 390 million active global users on their App Gallery. It has 180 billion total app downloads since last year. 1.07 million global developers are registered with HMS.

Apps and services included
AppGallery: HUAWEI's official app distribution platform. It covers 170 countries with 390 million Monthly Active Users since April 2018. It uses the intelligent recommendations of apps based on the user's location.
Huawei Browser: It has 200 million monthly active users. It provides a secure mobile browsing experience.
Huawei Mobile Cloud Offers 5 gigabytes of free Cloud Storage.
HUAWEI Assistant: comes with a personalized newsfeed, calendar reminders and much more. 160 million monthly active users.
Quick App: Allow users to try apps without downloading them.
Also Read: Huawei Nova 5T Camera Review: 5 Best Things to Look Out for
HMS Core
HMS core is a collection of software development frameworks that allow developers to develop a version of the app that supports HMS devices.
Some of the APIs provided in the Core kit is:
Account Kit: Secure, one-click authorization similar to Google Sign In.
Location Kit: uses hybrid positioning using GPS, Bluetooth, WiFi and network base station for accurate location.
Analytics Kit
Game Services Kit
In-app purchases etc.
You can read more about them here.
Conclusion
The attempt by Huawei is commendable. They show how hard they can work to maintain the competitive advantage that they possess. The company has shown continuous growth not only in the Chinese market but also in the Global market even after the trade ban.