Be ready Gamers because Gangs are set to take your breath away and feel you with a rush as well as give you an awesome Battle Royale experience. Mayhem Studios has launched the trailer of the Indian own Battle Royale game named "Underworld Gang Wars". Seeing the popularity of other games like BGMI, FreeFire, COD, and newly released Apex Mobile legends there is no denying that the popularity of mobile battleground games is at its peak right now.

About Underworld Gang Wars (UGW):
India has tried its hand at building the Battle Royale game and then the Game "FAUG" was launched with lots of hype. FAUG tried to capture the gaming market by taking advantage of the time when the most popular mobile game PUBG mobile was banned in India. Many people were looking at the game to be an alternative but when the game was launched it completely trashed the expectation of gamers and made them disappointed.
So what if the Underworld Gang Wars is the same? The thing is that it won't be similar to FAUG because it is not a rushed game meaning that developers have taken their time to build India's own perfect battleground game. The trailer of the game seems promising and it seems like the ask for India's own Battle Royale has been answered by Mayhem Studios.
Source: Vimeo
This game will be rooted in India and will have a complete Indian feel to it from the looks of the trailer. It will mainly revolve around two Gang leaders and they will fight for control over the area. You can see different areas such as apartments, mining areas, train stations, and some glimpses of slums that can be found in India. You can ride bikes, collect guns, and equip yourself for the fight after jumping into the gangster field. You will need to jump off a plane that will fly across the map named Dhantara and land in a specific area of your choosing and then be ready for a gang war in Underworld Gang Wars.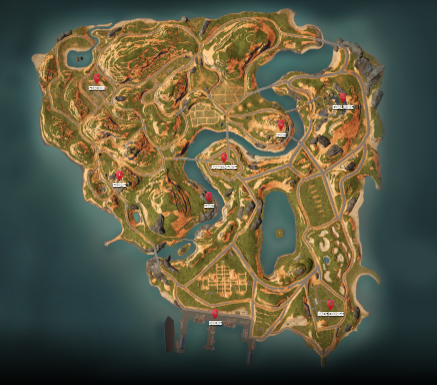 Underground Gang Wars is based on the gangsters and their effort to capture the area and survive till last by finishing their rival gangs. It has a great feel and the graphics of the game look amazingly satisfying. The look and design of the character have underworld looks to them so it is going to be fun to play the Underworld Gang Wars game.
Read about: Finally Most Awaited Game Apex Legends Mobile is now out for download on Android and iOS
Ojas Vipat, the CEO of Mayhem Studios, was quite enthusiastic about the games and just showed his delight because the game had just been launched. "I've been playing games for a long time, and I was hoping to see material like this," he added. I believe this is what our country and home users want, and I'm delighted to embark on the adventure to provide it to them.

Release Date and Pre-register:
There is no confirmation about the exact release date of Underground Gang Wars but there is speculation that it might release sooner than we are expecting it. Currently, you can pre-register for the game as it is already available on your Google Playstore. The pre-registration for the game started on 22nd May 2022.
Till now the Underworld Gang Wars is getting a pretty good response on its trailer and its trailer posted on Twitter has got more than 3 million views till now and 341 replies to it. People seem interested in finding out how the game is going to look when it will first come out on Google Playstore for download. So get notified about the Underworld Gang Wars on its first day of release by pre-registering it on your device.