Apex Legends Mobile is now available for download for Android as well as iOS users. Apex Legends is one of the most popular games in PC gaming and was very popular among the Battleground games. The news that the game would be coming to mobile phones was known on April 2021. The game was very popular on different game streaming platforms like Twitch, Mixer, Facebook gaming, and youtube.
Popular streamers like Shroud, Ninja, Timthetitman, and many others enjoyed this game and streamed on regular basis. This is a multiplayer survival and action-packed game with a lot of characters with unique skills. It is a very fast-paced and fun game to play with friends. If you are fond of playing games like PUBG mobile, or FreeFire then there is a high chance that you will enjoy this game as well.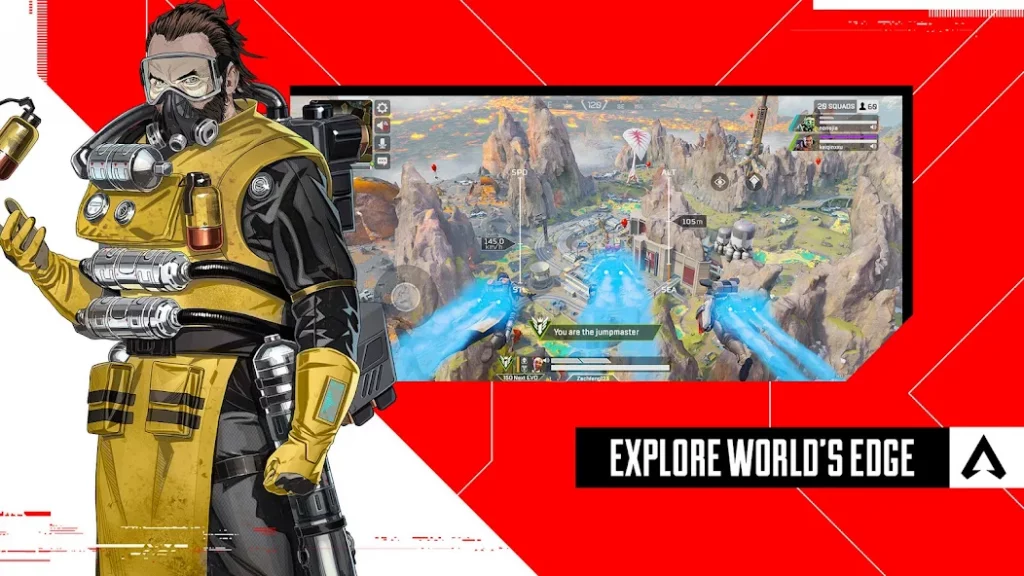 Talking about the controls of the Apex Legends Mobile, if you are a newbie to these kinds of games then you will need to settle your hand first for a few games before understanding the game mechanics. But if you have played other battleground games then you will learn it very easily in a short frame of time. This is more of a hardcore game and you need to understand the uniqueness of the characters and gun mechanics are completely different from other games so it will take a little bit of time.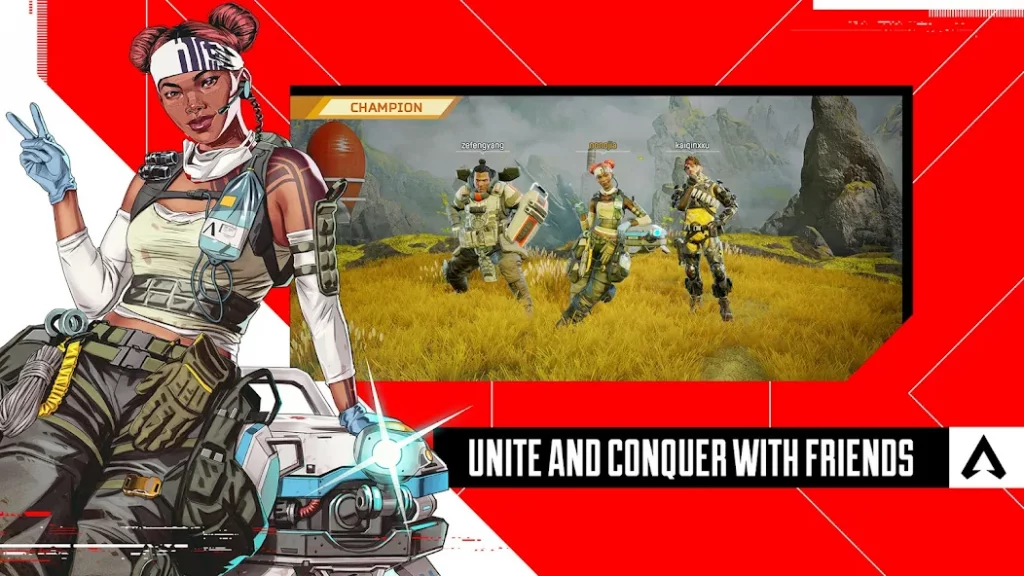 The graphics of the games are pretty unreal considering the fact that it is on mobile. It offers graphic quality such as smooth, normal, HD, UltraHD, ExtremeHD, and Original. There are four different frame rate options so you can choose according to the compatibility of the device. This game can be played in First Person Perspective as well as the Third Person Perspective.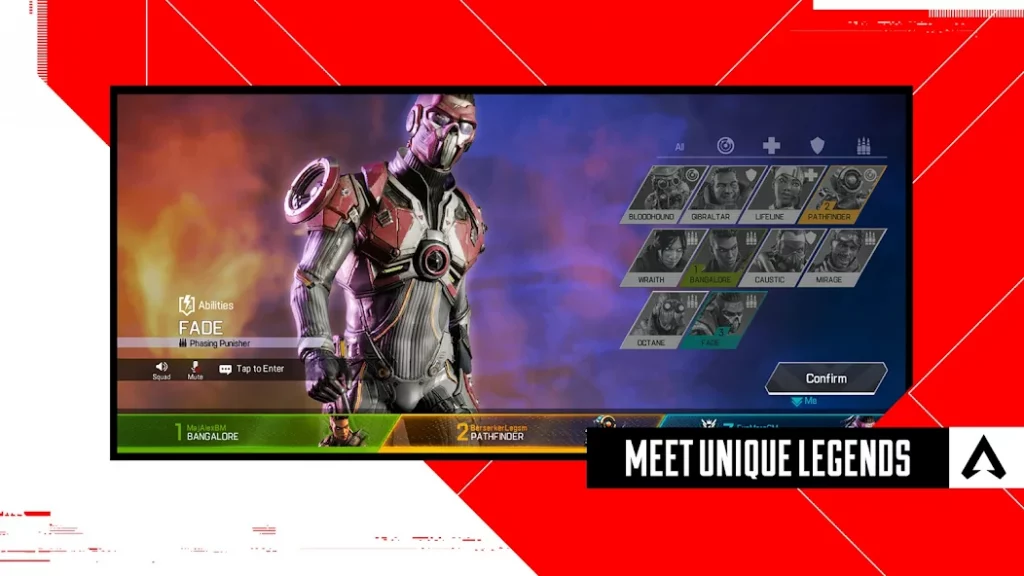 Currently Apex Legends Mobile does not have a lot of players so there is a high chance that you will get a lot of bots as your opponent but do not worry because in a very short time the lobby will be full of gamers as people are keen to play this game.
Read about: List of Games that were built in Nepal – Nepali Games
How to Download Apex Legends Mobile?
Apex Legends mobile is already live for download on iOS and Android. If you had already pre-registered for the Apex Mobile Legends then you can go to your App Store and Play Store to download this game. Before playing this game, you need to be aware of the bugs and glitches that it has right now because it is in its early phase. We hope the bugs and glitches will be removed before its global release.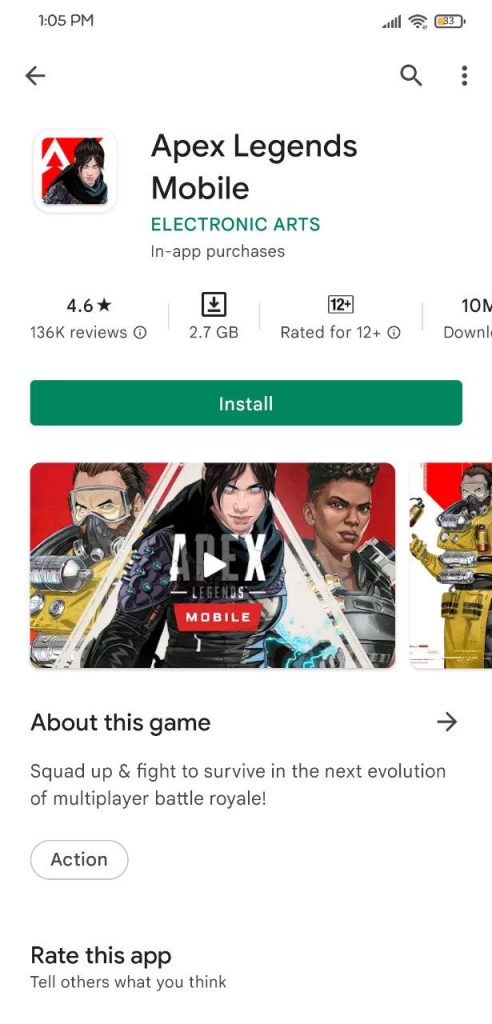 You can download the Apex Legends Mobile from here. This game has been downloaded by more than 10 Million gamers and has an average rating of 4.6 stars on the play store. This takes up to 2.7 GB of your smartphone storage. If you were a fan of the PC version then you will surely enjoy the Apex Legends Mobile.