 Nepalese market always gets products from international companies much later than their global release but the story is different this time. The launch of Redmi SonicBass Wireless Earphones in Nepal marks its global debut. Hopefully, with this initiative, we will get more product releases in Nepal first in the upcoming future. For now, let me give my honest review of this earphone after a week of using it. Let us get started.
Availability and Price in Nepal
It is available across Mi offline stores and online partners at a price of NPR. 2,099. It is available in Black and Blue color.
Key Features
12 hours of playback time
IPX4 splash & sweat proof
Bluetooth 5.0
Voice Control
Environmental noise cancellation
Six months warranty
Redmi SonicBass Wireless Earphones Full Review
Build, Design and Comfort
It is a wireless neckband unlike the trending truly wireless buds nowadays so it is up to you to consider this design. Personally, I found the earphones to be light and the neck rest is flat and smooth making it much comfortable to wear for hours. The quality of both the neckband and wire feels good and sturdy. The entire earphone gets no fingerprint smudges due to its matte finish.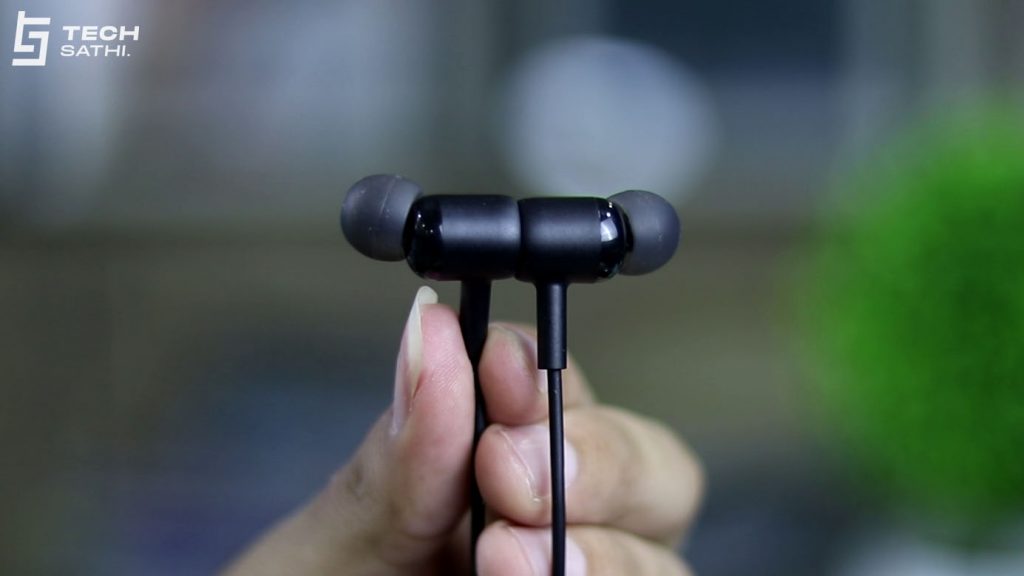 The neckband has a slightly visible 'Redmi' logo and 'L' letter on the left side whereas the right side has an 'R' letter branding, a covered micro-USB port for charging, two attached control buttons, a separate multi-function physical button and an LED indicator.
The earphone tips have very soft silicone covers that plug deep inside your ear canal for better sound quality and slight environmental noise isolation. The earbuds have back magnetic plate to attach with other but doing so doesn't turn off the earphones like in the OnePlus bullets wireless. The earphone also has IPX4 certification which means that it can handle minor splashes of water, sweat, and dust. I used it during jogging and workout sessions so, I can say that the certification is true however, the neckband bounces a lot and the earplug gets misplaced during jumping exercises or sprinting.
Sound Quality and Usage
Since the earphone comes with Bluetooth 5.0, the connection is fast and stable within a 10m distance without any obstacles. I mean much faster than what other Bluetooth 5.0 devices claim to be. Since these are not truly wireless buds, there is obviously only stereo mode which means you cannot use only one side of the earphone at a time. The sound quality and audio separation are pretty good in all frequencies for a wireless earphone of this price and there is not much sound distortion even in the highest volumes. Since the maximum sound output from this earphone is not that high, you can easily hear everything around you as the only sound isolation is via earplug fit. Also, I didn't notice much bass but rather high-pitched overall sound here. Maybe I was expecting too much because of what the earphone's name is.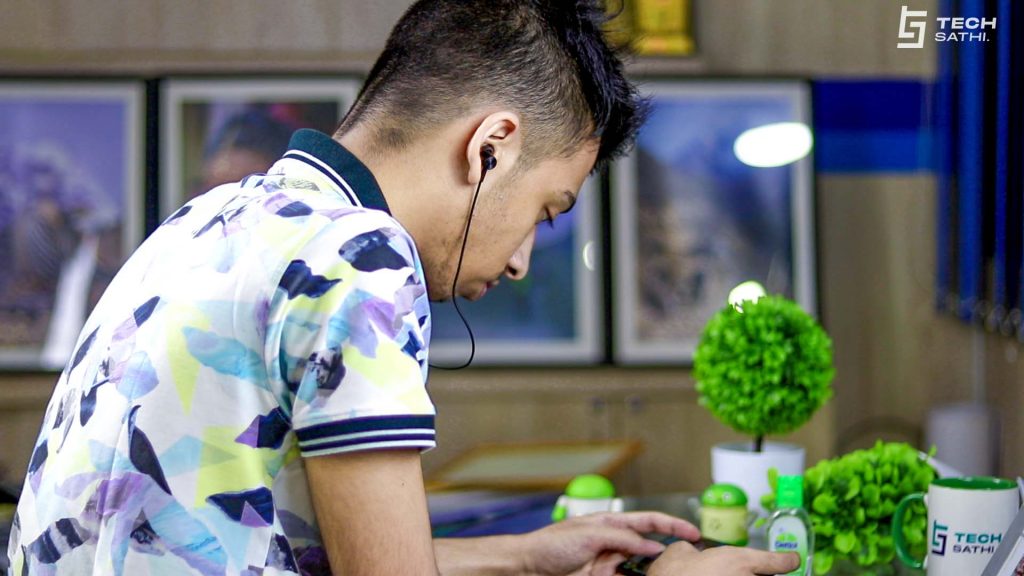 Now, I was actually impressed with the latency on this device. Even if there is no low-latency mode like on Redmi Earbuds S, there is no delay in streaming online videos and only a slight delay in gaming. Talking about the dual-microphone embedded in the neckband, the person on the other side of my call had no problems with the sound quality and transmission.
An interesting feature here is the ability to connect to two smart devices at the same time which the company calls Dual Pairing Technology. Simply pair the earphones with device A, then disconnect with device A, pair with device B and then connect to device A again and you should be connected to both. The playback of device A will automatically be paused when device B is playing and vice versa. Another unique or say a funny thing here is the accent of the voice alerts.
Using the three physical control buttons in the neckband, you can turn the earphone on/off, change volume, skip tracks, play/pause media, answer/reject calls, mute/unmute during calls, switch between calls and also summon the voice assistant.
Battery
The battery backup on this earphone for me was around 12 hours when I played music on a 70% volume. I charged the battery via the micro-USB port when the battery low voice prompt started warning me and it was fully charged in under 2 hours.
Also, Read || Redmi Earbuds S Full Review: Cheapest TWS Buds
Verdict
Overall, I can easily recommend this earphone to everyone who is okay with a neckband design, the reasons being good media and microphone sound quality, decent latency, fast dual-pairing, and IPX4 certification.