My Sirani is a product recently launched by The Missing Counselor, an organization dedicated to generating mental health awareness and providing counseling online. It is a psychological counseling app that can be downloaded by android users. The application supports in-app video/audio/text counseling with the mental health professional of your choice.
The literal translation of "My Sirani" in Nepali is "My Pillow". The app is designed to be your comfort when you are facing mental discomfort. The primary mission of The Missing Counselor is to make mental health services more accessible, right when you need it. With its team of volunteering counselors, it started providing free counseling services to people in 2020. With an overwhelming response and an enthusiastic, compassionate team of counselors, it was able to provide its services to more than 200 people in need. Now, the team has launched this psychological counseling app to make mental health care more accessible.
Features of My Sirani App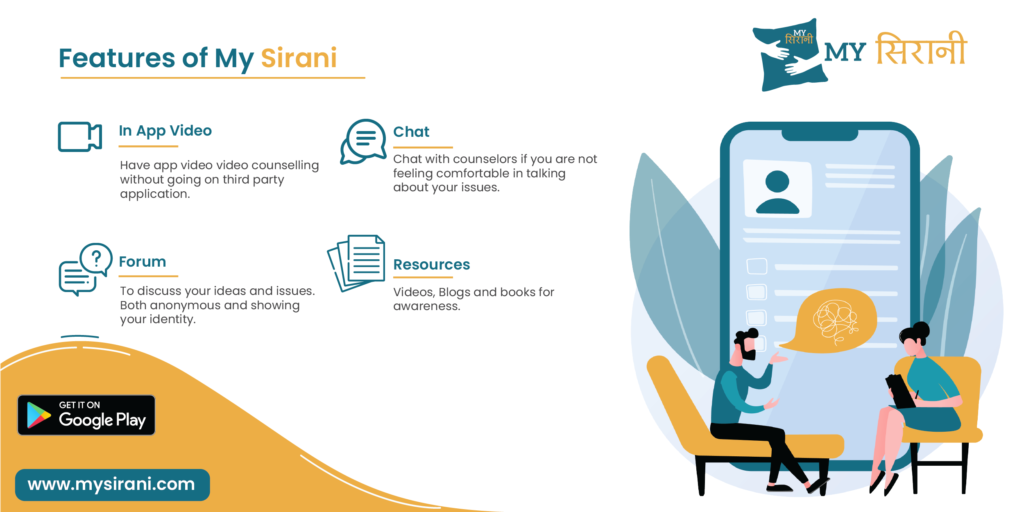 The Missing Counselor has come up with My Sirani to continue its mission to provide a safe and reliable platform where people can connect with mental health professionals. Mental illness can be exhausting and many people fail to reach out or get the help available. It is because, their conditions do not allow them to walk out of their house. Also, it is extremely difficult to get some time out of their busy schedule. My sirani believes that getting help should not be a complicated process. It can be just a few clicks away.
The Missing Counselor started with the motive to spread awareness of mental health and make mental health help accessible. The counselors have designed different workshops on mental health issues and have been providing workshops to different corporates and educational organizations.

To use the app, users need to either visit www.mysirani.com or download the app from playstore from the link bit.ly/mysirani. As of now, the app is only available for android users.