IME Pay has launched a new service where you can apply for a virtual Visa card through this digital wallet and get it instantly. IME Pay has integrated this service in partnership with Visa, the card operator which is supporting every banks in Nepal. Through this service, you can make payments for the purchase of goods and services without the use of physical cards.
What is a Virtual Visa Card?
As the name reveals itself, virtual visa cards are digital versions of debit/credit cards supported by Visa company. It is one among the top four virtual card providers in the world. Till date, there are following types of virtual cards available:
Virtual Visa Card
Virtual Master Card
Virtual Debit Card
Virtual Credit Card
Among them, Virtual Visa Card is the most popular one which is powered by the service of Visa. Visa is a world wide card operator which has wider acceptability regarding debit and credit cards. In 2018 alone, there were 755 million Visa cards worldwide. In Nepal too, all of the banks' credit and debit card services are supported by Visa.
Virtual Visa Card is a digital card that can be used as for payment activities. Unlike other debit and credit cards, this card has no any physical body as a plastic card but works as a means of payment. Moreover, it is rather a set of card number which is randomly generated when making payments for purchase of goods and services.
The number represents the Visa card or account of the user which is linked with the credit/ debit card of the account holder. And each time you make payments, the SSL encryption technology regenerates a new number which is different from that in your physical card. This makes it even more secure than physical cards like debit and credit cards.
It appears like a physical card in the screen and has similar contents like card number, expiration date, transaction limit and a security code. One can use it for making payment online through mobile apps or stores that support it.
How does a Virtual Card work?
Virtual cards enables the user to make payments remotely. Unlike debit and credit cards, one can simply apply for it online and obtain it. Virtual cards are nothing but simply a set of random card numbers and a CVV code that is generated instantly per transaction. They are set in such a way that the number expires soon as you make the payment and a new number is generated for next payment. This provides additional security to every transaction because no one can steal your card details as it is unique and regenerated per transaction. And it makes it difficult to trace down that transaction to the bank account.
A virtual card can be used for making payments for the purchases online or over the phone. Similarly, you can lock the card so as to block further transaction. This feature makes it even more secure than traditional debit/credit cards because you can block it yourself, without informing your bank. In addition to that, you have to authenticate transactions through OTP which secures your payments.
A virtual card can be beneficial to:
Businesses and e-commerce owners to make payments for business purchases and marketing services
Freelancers like digital marketers for activities like Facebook/ YouTube boosting,
Online buyers who purchase goods from e-commerce platforms like Amazon
Application and Software users, gamers can upgrade the apps and buy points
People can also subscribe to entertainment platforms like Netflix
One can buy gift cards online
How to Get Virtual Visa Card From IME Pay?
First and foremost, you should download IME Pay digital wallet in your device. Then, you must be a KYC verified user because virtual visa card is not issued to non-verified users. Then you can follow these steps:
Step 1: Log in to your IME Pay wallet account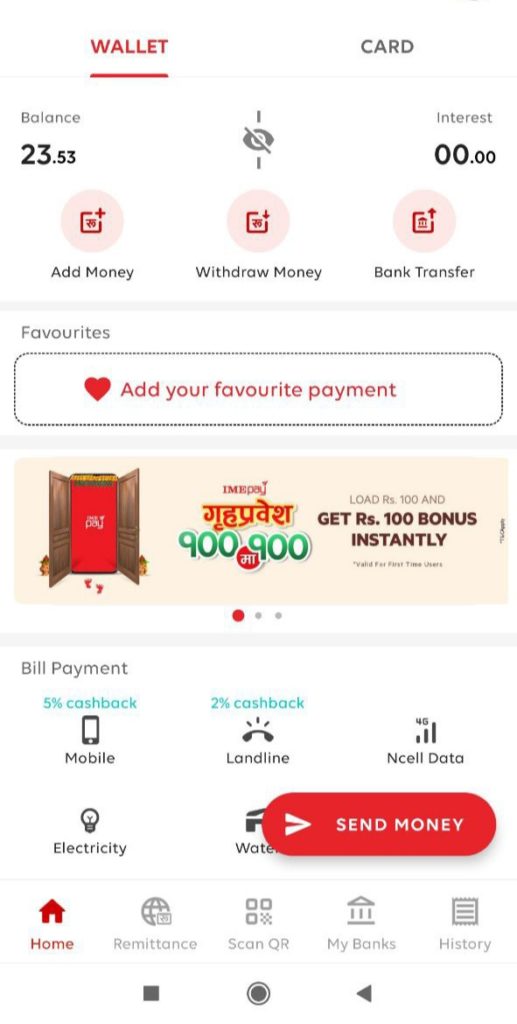 Step 2: In the home page, there is "Card" tab on the top. Click on that tab.
Step 3: Then tap on the card displayed to get the card details.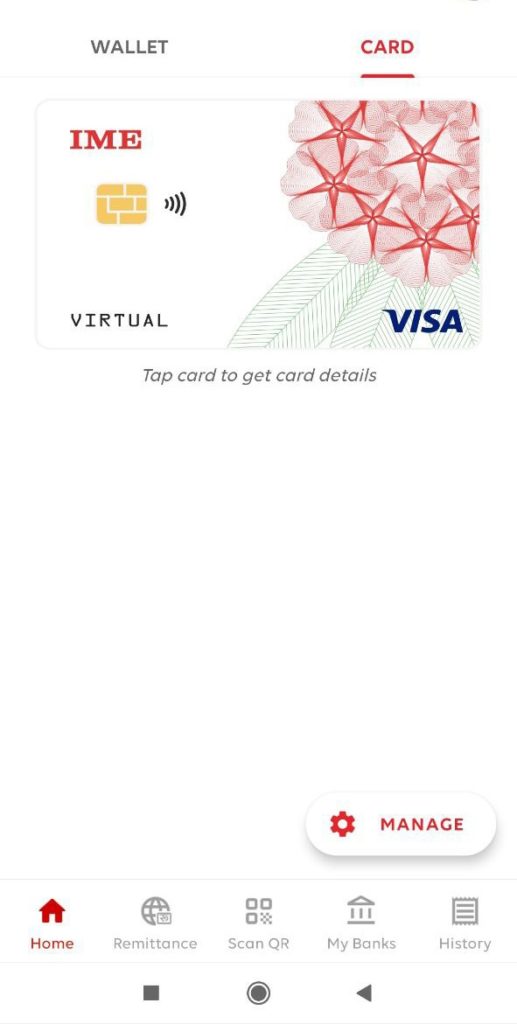 Step 4: You'll get an instant card with transaction limits. You can even lock it.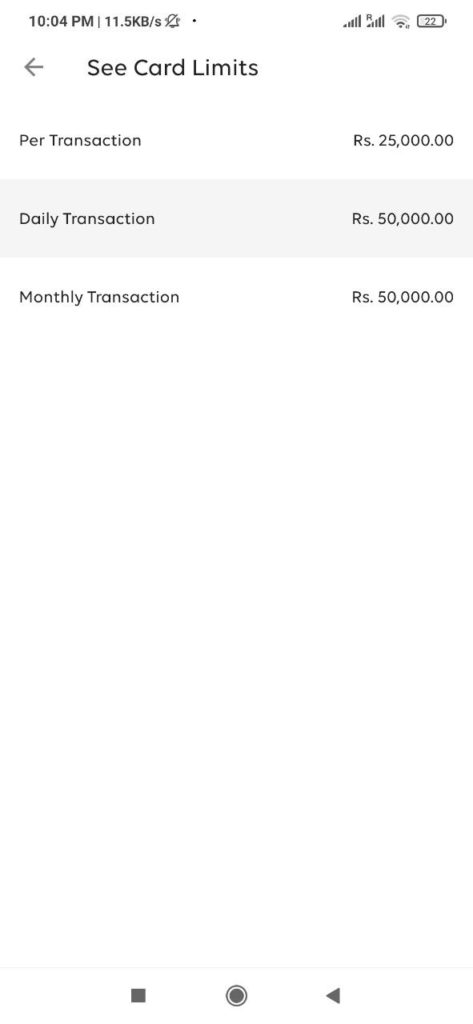 Step 5: Once you make a transaction, the card number is regenerated.
Also read: IME Pay Integrates FonePay's QR Based Payment Service: Linking Interoperability of QR Codes in Nepal
Where can you use this Virtual Visa Card?
As per the rule of Nepal Rastra Bank, one can make international payments only through a prepaid dollar card issued from a bank. Hence, this virtual card is integrated with Visa which allows the transactions inside the country in Nepalese currency (NPR). Besides that, it supports for payments like buying online gift cards and purchasing goods from Amazon.in. It is a service similar to that of physical debit/credit card. However, one does not require to walk-in to the bank to get this card. So, in this lockdown, you can easily enjoy the service like that of debit/credit cards to make payments online.
This integration is really an additional effort for enabling the freedom of financial mobility in the hands of people. It could decentralize financial services so that people can have a control over their spending and the usage of the card since they can block the card usage themselves, without the bank's intervention. On top of that, it can wipe out the hassle of carrying around plastic card with an insecurity of theft and misuse as it is more secure than them. We hope IME Pay can take this first mover advantage of introducing virtual visa cards through a digital wallet in Nepal, enabling Nepalese towards enjoying the process of making Nepal a digital economy.
Get to know about new IME Pay offers: https://techsathi.com/ime-pay-grihaprabesh-welcome-offer-for-new-users