Jeevee, Nepal's leading health tech service provider, announces a strategic partnership with Rakuten Viber, a global instant messaging, chat, and voiceover IP platform. What makes this tie-up unique is that for the first time ever, Viber users will be enabled to upload their prescriptions through a chatbot and order their medicines online. Jeevee Health already has a fully functional healthcare app called Jeevee. Now Viber users can order medicines directly through the "Jeevee Health" chatbot, and conveniently within Viber.
Jeevee X Viber:
To mark the collaborative venture of Jeevee X Viber, Jeevee is offering upto 12% off on Prescription Medicines and upto 25% off on Skincare Products. Customers ordering from the chatbot will also be eligible for a monthly lucky draw where they can win gift hampers worth Rs. 10,000.

In addition to the Chatbot, users will also have access to a set of stickers based on the characters of Joo the Cow; Veer, the Yak; and Dojo, the Dog. Users can expect to find them covering general and health-specific themes. The pack is called "Joo, Veer & Dojo." 
Also Read: App of the Month: "Jeevee" || The All in One Health Care App
With Jeevee's current 200k user base and Viber's wide outreach among Nepalese users, it is only a natural progression for the two tech establishments to enter into a mutual alliance for healthcare during the emerging demand for a digital market propelled by Covid-19.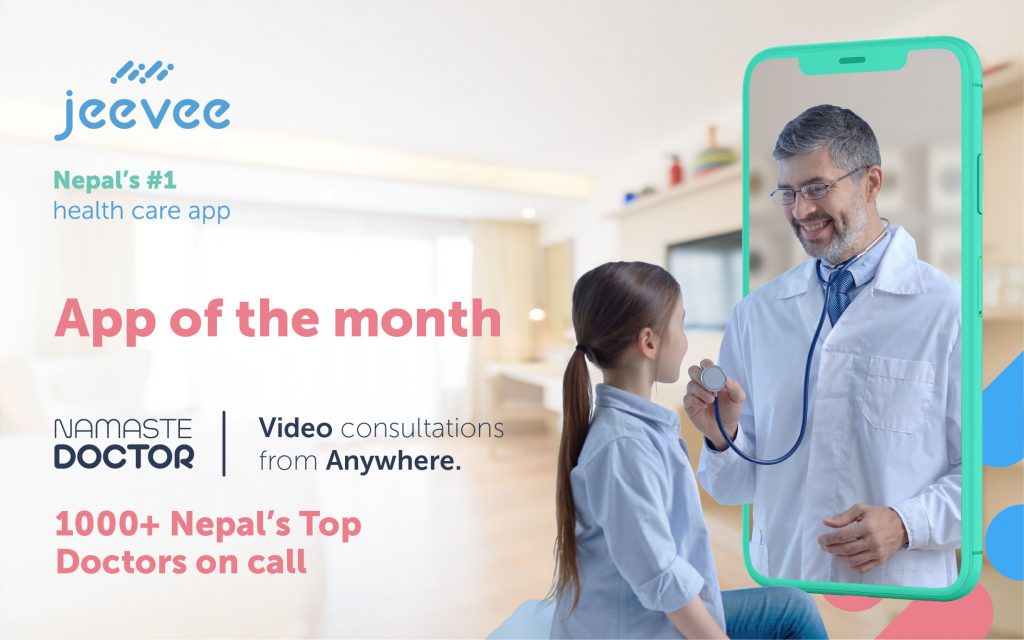 "Rakuten Viber's partnership with Jeevee is its step towards being a multi-purpose lifetime app to ease the life of its users. This medical chatbot will help our Nepali users to reduce the time required to make physical visits and have instant access to better facilities. We believe that this feature is especially important in today's day and age where physical visits should be limited", says David Tse, Senior Director for APAC.
"In a country like Nepal, where healthcare facilities are below par, Jeevee seeks to change its health landscape by making digital medicare access as simple as possible," says Mohammed Naved, Product Manager, Jeevee. One of the key defining points of the 'Upload and Order' feature is that users will not have to Sign Up on Jeevee to order medicines. They can simply enter details of their medicines or upload their prescription for it. The other aspect is the data retrieval feature, which means that users can retrieve information about their orders and prescriptions by simply entering their phone number should they decide to download the Jeevee app later.
Aabhushan Jyoti Kansakar founder and CEO of Jeevee Health shared,
"The Jeevee x Viber chatbot is our endeavor to facilitate Viber users to order prescription medicines across the country. We believe that this feature will improve access to life-saving drugs everywhere in Nepal. This is also the first time such a service is being offered anywhere in the world,"
Driven by a mission to change the future of healthcare in Nepal and possibly the world, through technology, this is a unique opportunity for Jeevee to further their goal as well as for Viber to elevate its already extensive utility driven platform.