 Health has always been the primary concern of people. Moreover now with the coronavirus pandemic, the essence of health and hygiene is clearer than ever. Therefore, for this month's edition of our "App of the Month", we bring to you an app that has been contributing tremendously to the health sector of our country. The app, Jeevee, Founded by Mr. Aabhushan Jyoti Kansakar, is one of the first of its kind in our country. It has been catering to the medical needs of the public with its highly effective services before and even throughout the pandemic.
Here's the complete story on our App of the Month: "Jeevee" , The All in One Health Care App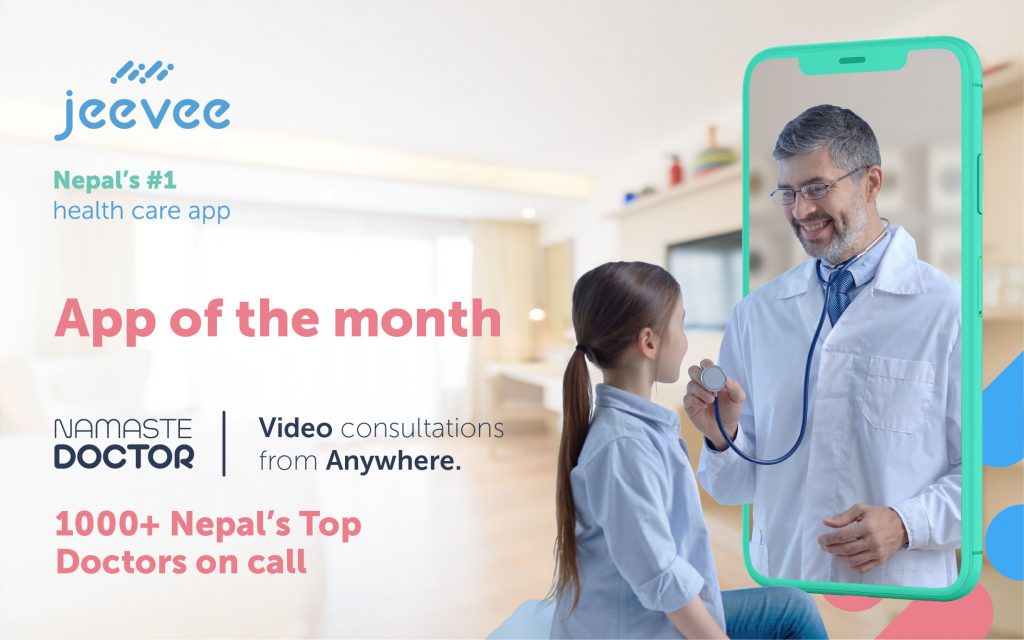 The Story behind Jeevee
Like most entrepreneurial ideas. The idea behind Jeevee was also quite similar. It was based on solving the problem that existed in the market and filling the market gap.
One fine day Mr. Kansakar realized that technology actually played a big role in every aspect of his life, more than he ever thought it would. The information which used to take hours or days to find in a library when he was a kid; He could now find in seconds. Furthermore, he could also book seats for the latest movie in minutes, pay for them online, and even call a cab before he left his home.
Everything seemed possible and so much easier with the help of technology. But he couldn't do any of them when it came to my health. He could not find a doctor or service online nor could he find proper information on them. Add to that, his medical records weren't digitized to view on the go nor were their details of available emergency beds online. He found that he couldn't book an ambulance online either and ordering medicines too was not convenient.
So in April 2019, he decided to solve these problems in the healthcare industry. Thus, Jeevee was launched in November 2019.
Putting Idea Into Action and Early Challenges
Jeevee launched in a very short period of time, less than 4 months since they started building the app in July. Initially, it was slow and we were still learning and improving the app through plenty of reviews and feedbacks. Humans are creatures of habit and at the beginning, people didn't really use our service. After a lot of marketing and making people understand our services, we have now covered several milestones. Resistance from the market and competition is not something new and is part and parcel of an entrepreneur's journey as per Mr. Kansakar.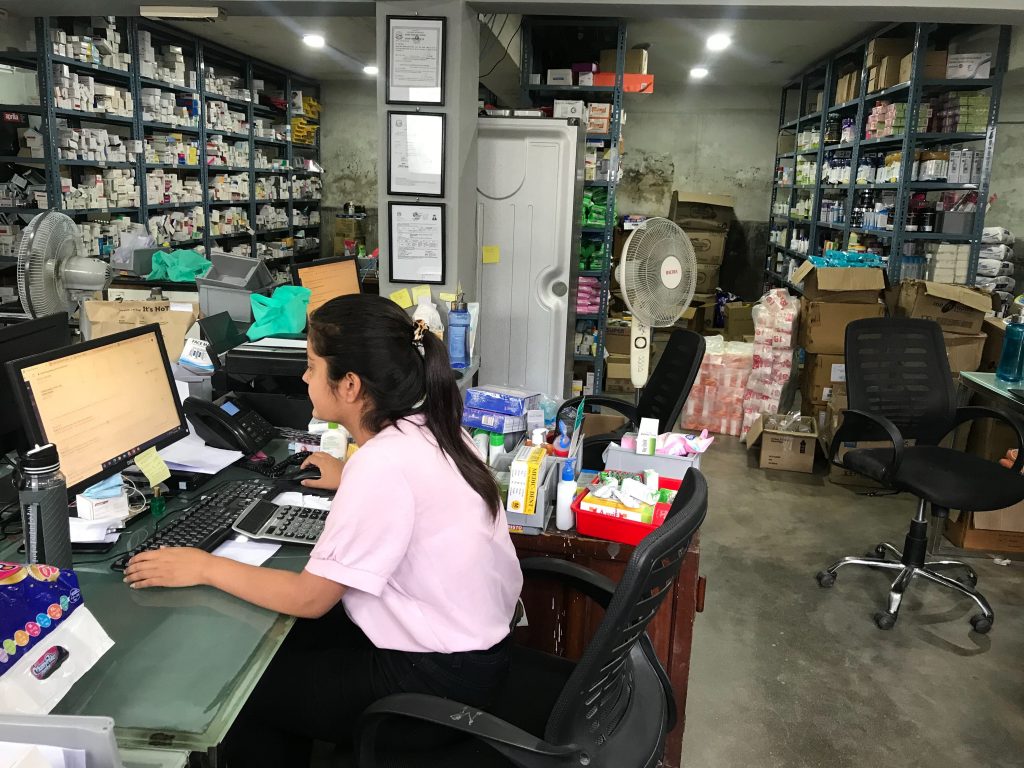 What is Jeevee App?
Founded in November 2019, the Jeevee app sets a target to make life more convenient for one who seeks and provides medical support. They have a team of over 50 members (marketing, logistics, IT, others) working on the company's vision. Jeevee provides a wide variety of medical supplies. They basically have all the essential medical supplies you may need from your medicines to skincare. Besides that, they also have a feature called "Namaste Doctor".
Namaste Doctor – You can consult with over 1000+ top verified doctors regarding your health concerns through this feature in Jeevee. Just go to their app and choose the doctor you want to talk to from the list of available doctors. All your health concerns will be acknowledged by the respective doctor.
Jeevee app is available in the play store for smartphone users. It has over 2 lakhs app downloads and 80,000+ active users through vigorous digital promotions. With an exceptional number of specialized doctors verified by the Nepal Medical Council and Pharmacy on board where you can order all your medicines and other health product and discount with free delivery inside Kathmandu valley. The app is steadily making positive impacts on people's lives. Also, this app helps the doctors, Patients to act and work according to their convenience. Amidst the lockdown, Jeevee has been a life savior. Jeevee is normally delivering to around 210 customers on a daily basis and helping them fulfill their medical needs. The number of orders has seen a major surge since the lockdown period.
Read More: Jeevee App: Get Health Services and Consulting Through App in Lockdown
The Covid-19 Impact
The initial days were difficult from the operations side due to the increased orders and hiring was also a problem. Since they were the only online pharmacy in the early days of the lockdown who were able to operate due to our readiness for inventory and organization, they had the sole responsibility to get medicines to people's homes. The team worked from 9 am to 9 pm for more than 2 months to fulfill orders. Customer experience dropped early on as they couldn't find a way to respond to every call or message and even fulfill their promise of same-day delivery due to the overwhelming orders. But they reorganized their fulfillment team and optimized their operations and within a month they were able to again provide same-day delivery for 70% of our orders.
To cope up with the lockdown, Jeevee also launched an online consultations feature "Namaste Doctor" in just 11 days after the first lockdown was announced. This feature was developed to help people who could not visit doctors at clinics. Since the launch, there have been over 25k consultations made through "Namaste Doctor". They have further launched Version 2 of that feature with Video Consultations. You can find Nepal's top doctors from more than 15 specialties and you can also get their diagnosis, advice, and prescription on the app itself. All that will be stored in your app.
What sets Jeevee Apart?
Unlike most companies that outsource their development to India, China, or other countries; Jeevee is purely a Nepalese driven technology company seeking to affect change in the country. They are a technology company at heart with a strong tech and R&D team. They have heavily invested in their time and resources on research and development. Due to this, they already have development plans set all the way up to 2022. They aim to bring innovation to serve and simplify their customer's problems through powerful research and development.
What the future holds for Jeevee?
Jeevee currently operates its service inside Kathmandu Valley only but they are planning to expand to Butwal within this month and also expand to Pokhara before Dashain. Likewise, they also plan to expand to 2 other cities before the end of 2020. Though their plans of expansion might have been delayed due to the pandemic they are still set on meeting their goal of expanding to 4 cities outside of Kathmandu valley in 2020.
As for the coming years, Jeevee plan on expanding their services to all 7 Provinces and at least 50% of the districts in Nepal. Furthermore, they plan to expand their portfolio in other health services and eventually be synonymous with Digital Health Care in Nepal. They are looking for opportunities to expand beyond Nepal, and aim to be the first Nepali tech company to be successful abroad.
At a time of crisis like this, Jeevee has been doing exceptional work to serve our medical needs. We at Techsathi are extremely thankful for their efforts and convey best wishes for their future endeavors.