So, what is ReconwithMe?
Nassec, which comprises young and talented security researchers who have worked for companies such as Facebook, Microsoft, Sony, etc and focuses on security solutions for web and mobile applications has recently launched a product  "ReconwithMe".
What does ReconwithMe do?
ReconwithMe is a web application that can be used to detect and patch security vulnerabilities in your web application. It has a fairly intuitive interface. When you open their web app you are presented with an input form that lets you enter your website URL to perform a quick scan.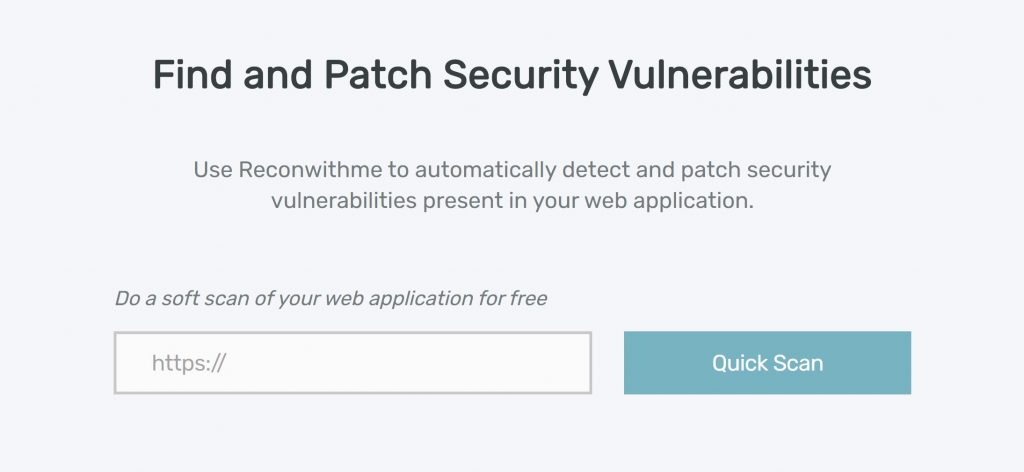 You could also do in depth analysis with their paid plans.
What are the cool features that ReconwithMe has?
Find Security vulnerabilities
Collect preliminary data
Separate reports for executives and developers
Recommendations for fixes
Inbuilt Bug Tracker
Security consultation
How much does this service cost?
Their basic plan is listed at $25/month and Enterprise plan is listed $100/month. They also seem to have a startup plan of $40/month.
But, as of the writing of this article, they're on a soft launch hence they're only charging $25 (Rs. 2900) on any plans that you select for a pre-subscription. It's also been mentioned that "50% discount will be applied on annual subscription once the full product is launched."