connectIPS Electrifying Offer has already begun where you will get a chance to win an electric scooter by verifying your mobile number. For that, you can link your bank account to connectIPS.
This offer has already started from Ashadh 1 and will till Ashadh 32. connectIPS has brought this offer to promote the new enrollment from the customers of the member banks and financial institutions.
Get Rs 50 Recharge and a Chance to win e-scooter in connectIPS Electrifying Offer
Customers who register in connectIPS and verify their registered mobile number and e-mail within the promotion time will be entitled for a Rs.50 recharge in their registered mobile number.
At the completion of the campaign, one lucky winner will get a chacnce to win an electric scooter. It will be announced on NCHL's official pages at the end of the offer time.
How to participate in connectIPS Electrifying Offer?
To participate in this offer, the customers of member BFIs should register for connectIPS at www.connectips.com or via the connectIPS mobile app.
You can download the connectIPS app for Android devices from Google Play Store and for iOS devices from App Store.
You can follow these steps to register in connectIPS:
Log in to your connectIPS account. If you are a new user, sign up to create a new account.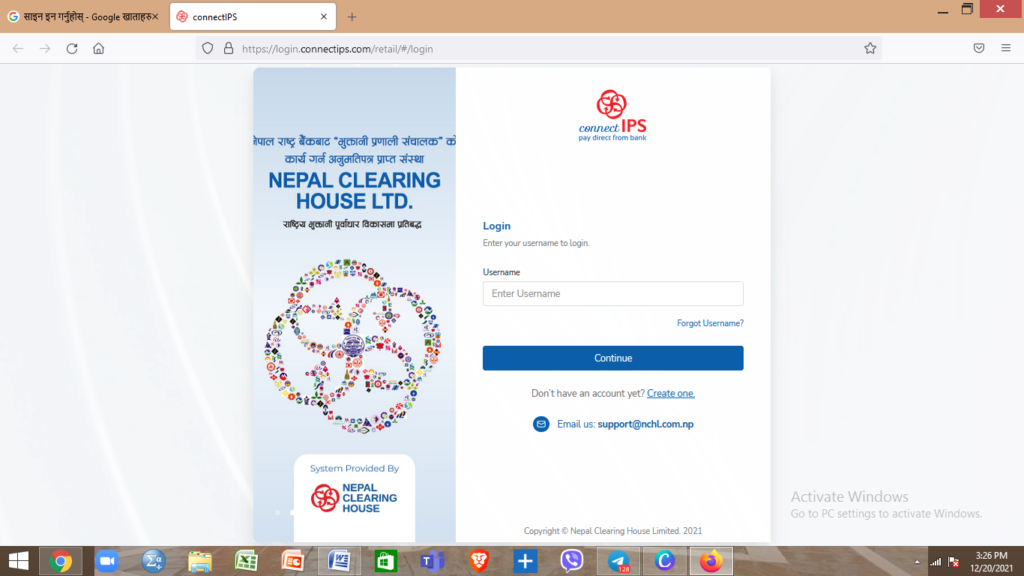 Then, link your bank account by selecting on "Bank Account" option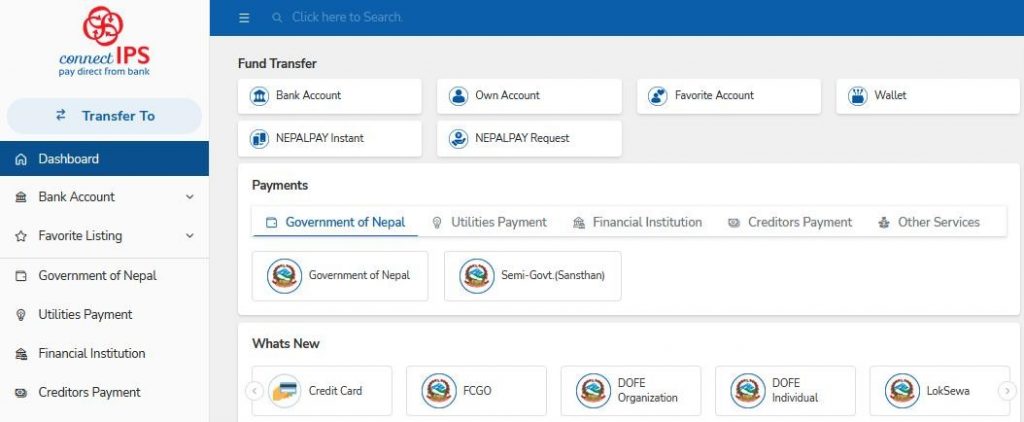 Select "Link Account" option and then provide your banking information like account number, name and others.
Then, click on "Send for approval".
Some banks provide self-verification service where you do not need to visit their offices. However, in some cases, you will need to download the form after clicking on "Send for Approval" button and then fill up that form to submit in the bank.
You can refer to this article to know how to link your bank account to connectIPS.
Remember that, this offer is valid only for new user registration.
You can link 19 commercial banks, 6 Development Banks and 1 Finance Company in connectIPS.
About connectIPS
connectIPS is a single payments platform provided to the member BFIs as channel platform, whose customers can link multiple bank accounts for initiating fund transfer and payments directly from the bank account. It currently processes an average transaction of over Nrs 10.8 billion every day.
connectIPS is a digital payment system developed by Nepal Clearing House Limited (NCHL). NCHL is the financial entity promoted by Nepal Rastra Bank and other BFIs for the smooth payment and settlements of financial transactions.
Starting from providing services as a central clearing house for cheques, it has grown as a digital payment system operator that is leading with high volume of transactions in both retail and high-value payments. The payment eco-system is getting to the new heights with the introduction of its features and systems like NEPALPAY QR, NEPALPAY Instant, NEPALPAY Request, National Payment Switch etc.
And with the "connectIPS Electrifying offer", you can get the benefits of both low-cost digital payments and exciting gift like an electric scooter. Will you be that lucky winner? Wish you all the best.
Also read: Receive Business Payments through connectIPS Directly to Your Company's Account; List as a Creditor Now