For the first time in Nepal, a US-based Nepali technology company Astro Veda Pvt. Ltd. has launched a AstroPod dating app where you can get your match made in stars!
The company released the app today, Asar 10, at the Radisson Hotel in Lazimpat with the goal of assisting people in finding their ideal mate where there is a lack of dedicated dating apps in Nepal.
With its tagline "Made in Stars", it is targeting the local market at large where people have been looking for a reliable dating app that they could end up marrying their match.
Regarding the app, AstroPod CEO Paribesh Koirala shared,
"This software is distinct from other typical dating apps. It includes the option to select the ideal match using Vedic astrological matchmaking. Before selecting the ideal partner, one can also use the compatibility test facility."
The Story Behind AstroPod Dating App
Back in 2014, Paribesh Koirala met his co-founders Rikesh and Vivek which led them to start a software company Astro Veda. In the meantime, they met Guru Samundra who also joined them to do a project that would serve astrological services to the people around the globe through an app.
This then turned into a company which is now employing 40 professionals and serving more than a million users across the world.
Astro Veda is a Nepal-based business that offers astrological services to those in need with the intention of simplifying their lives and giving them guidance on how to lead happy lives.
According to over a million users, the main cause of most people's unhappiness is their lack of knowledge about themselves and their relationships with others.
The founders shared that their solution was inspired by this particular realization which made them to create: AstroPod Dating App- Made in the Stars.
According to them, they have always wanted to create a mobile application as it offers the happiness and connection that all people need throughout their lives. their initial goal was to make an instant messenger. This was only possible for them through the path of the Astrology rather than mere technology and idea.
Most of the people believe that stars have a strong hold in their life and the path they follow. Moreover, Nepali people highly rely upon the stars and zodiacs before reaching to the decision of finding a perfect match. Identifying them early would be a great advantage and asset for them.
Hence they have kept their motto – "Love is not in the air, its cliche; Actually the love is in the stars."
Why AstroPod Dating App? What problem are they solving?
Popular dating apps simply aim to persuade users to upload attractive photos that genuinely demonstrate their personality features, lifestyle, and emotional state, coupled with a brief bio that they would place a lot of attention on.
Also, they continue to use the old-fashioned, time-consuming methods of filling out lengthy forms in order to find their ideal mate.
The genuine personal characteristics and emotional characteristics of each person are not being identified by these dating apps, despite their attempts to categorize and identify each person with a set of questions to answer in order to locate the PERFECT MATCH.
In both situations, it takes a number of "HIT and TRIAL" conversations and dates to determine whether the person or online match is a good fit for the individual.
The ancient art of Vedic Astrology Match Making is brought into the modern, fast-paced dating scene by AstroPod Dating App.
AstroPod Dating App combines astrological matchmaking with the expectations and dating preferences of the contemporary world. It enables you to evaluate a potential partner's compatibility with you in advance by taking into account a total of seven important relationship factors.
You may use this location-based dating app to see if you and someone you are interested in are astrologically compatible before you swipe right to let them know you are interested in them.
How to get started with the AstroPod Dating App?
You can sign up for AstroPod Dating app to find your ideal match. It is available for both Android and iOS devices.
Then, you can sign up with your email and password.
You will need to submit your accurate date of birth, time and place to draw your astrological birth chart.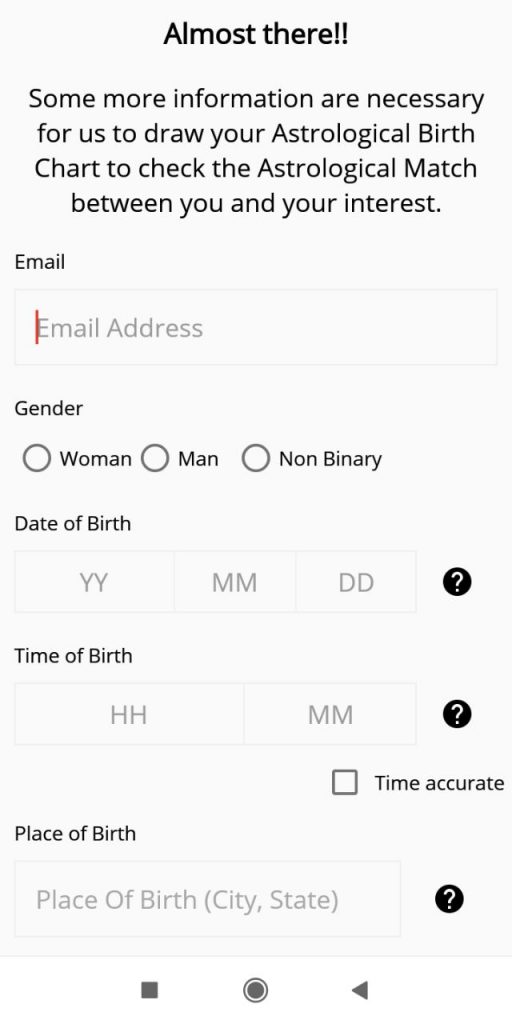 After that, upload two of your photos to update your profile.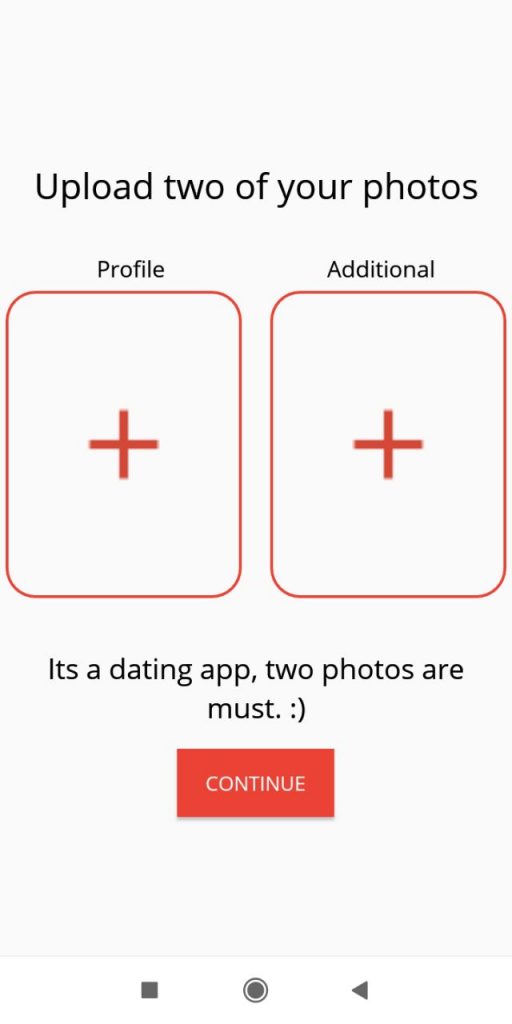 Then, you will reach to the home page where the navigation bar shows your prospective matches based on your astrology.
Before swiping right, you can also check your compatibility score based on 7 criteria. The compatibility score appears in percentage. Higher compatibility score indicates your astrology is highly compatible.
But sadly, you cannot check compatibility score more than once in the free version. For more options and to undo the accidental swipes, you can buy two types of premium packages: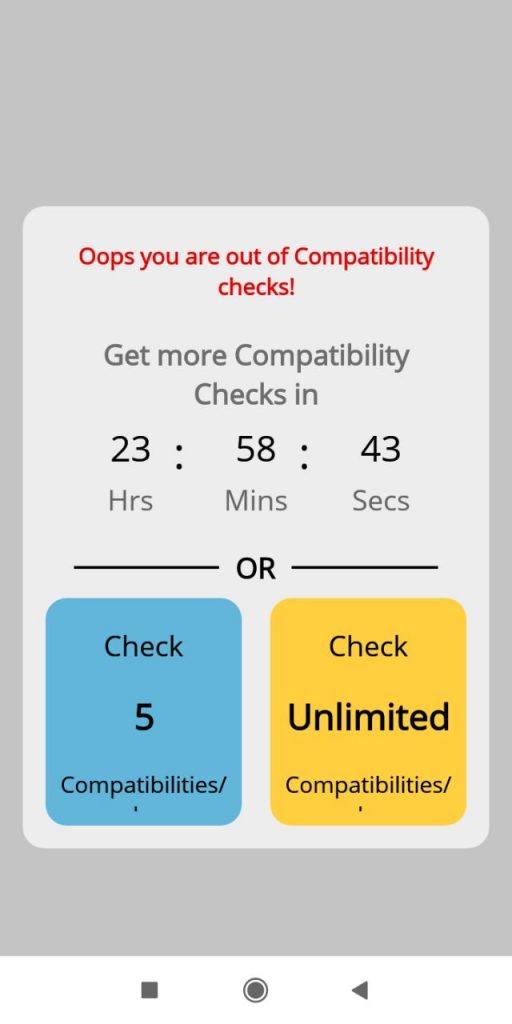 The Mini Pod package allows you to check up to 5 compatibilities a day whereas you can check unlimited compatibilities in the Maxi Pod package. It will cost you $6.99 a month for Mini Pod package. On the other hand, the Maxi Pod Package costs $9.99 a month.
Also, you can go global with this app and get your ideal match from all around the world.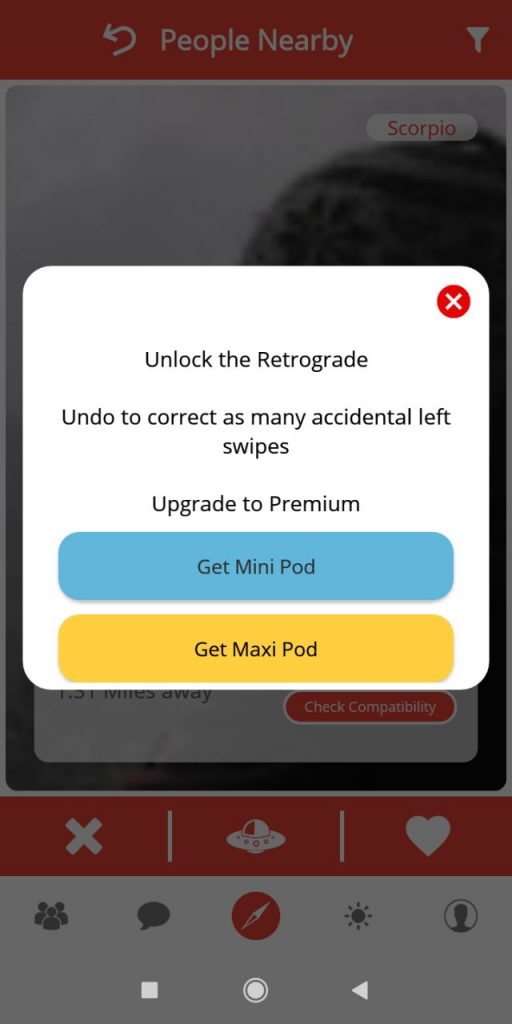 After satisfied with the compatibility score, you can swipe right and connect with your match.
The app sends you an email notifying about the match and then you can start chatting.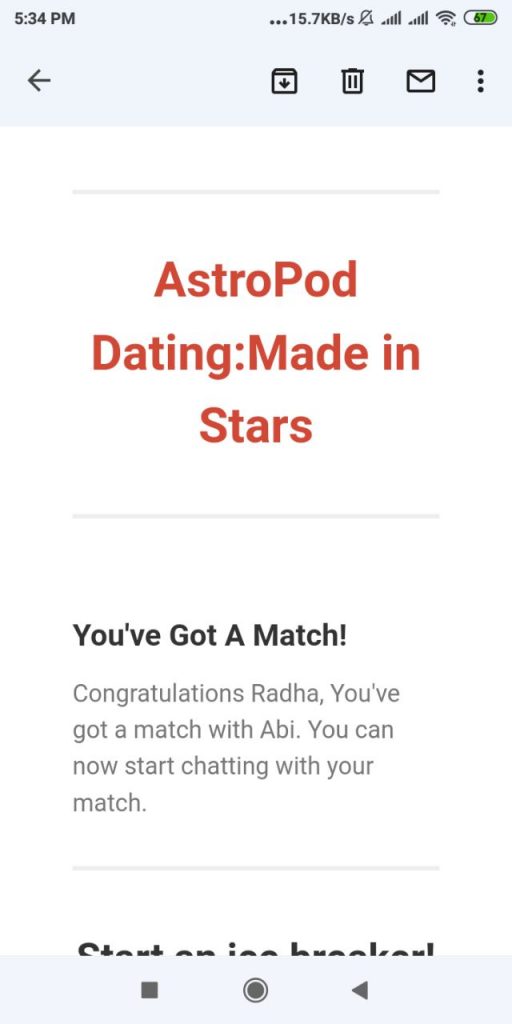 Tada! You can start an ice breaker with a chat bot that starts the conversation.
As people are becoming tech-savvy these days, even getting a perfect match can be done with the help of technology. Unlike Tinder, this app is more focused on astrology which complements the match making process for Nepali users. This could make them more satisfied with this tech-enabled match making app.
Astro Pod Dating App could be anticipated as a unique product for Nepali market which could make match making easy these days. With this, you can search your ideal partner on your own and also make your parents happy with your choice of astrologically compatible partner. Wish you all the best!
Also Read: Microsoft Power Platform is Hosting Meet-up this Saturday; Free Entrance For Enthusiasts