Every year, National Youth Council Nepal organizes "National Youth Scientist Conference" where young scientists from all over the country show up their innovative vision with great enthusiasm. Here in the conference, the participating scientists show their inventions, projects and put forward their plans regarding particular topic.
Among the 150 praticipants from all over the country, this year Abiral Rijal and Kritan Bhandari of Mount View English Boarding School situated in Ghorahi, Dang stood out in the junior category and were awarded with National Youth Scientist Award yesterday in 10th of Ashad, 2079.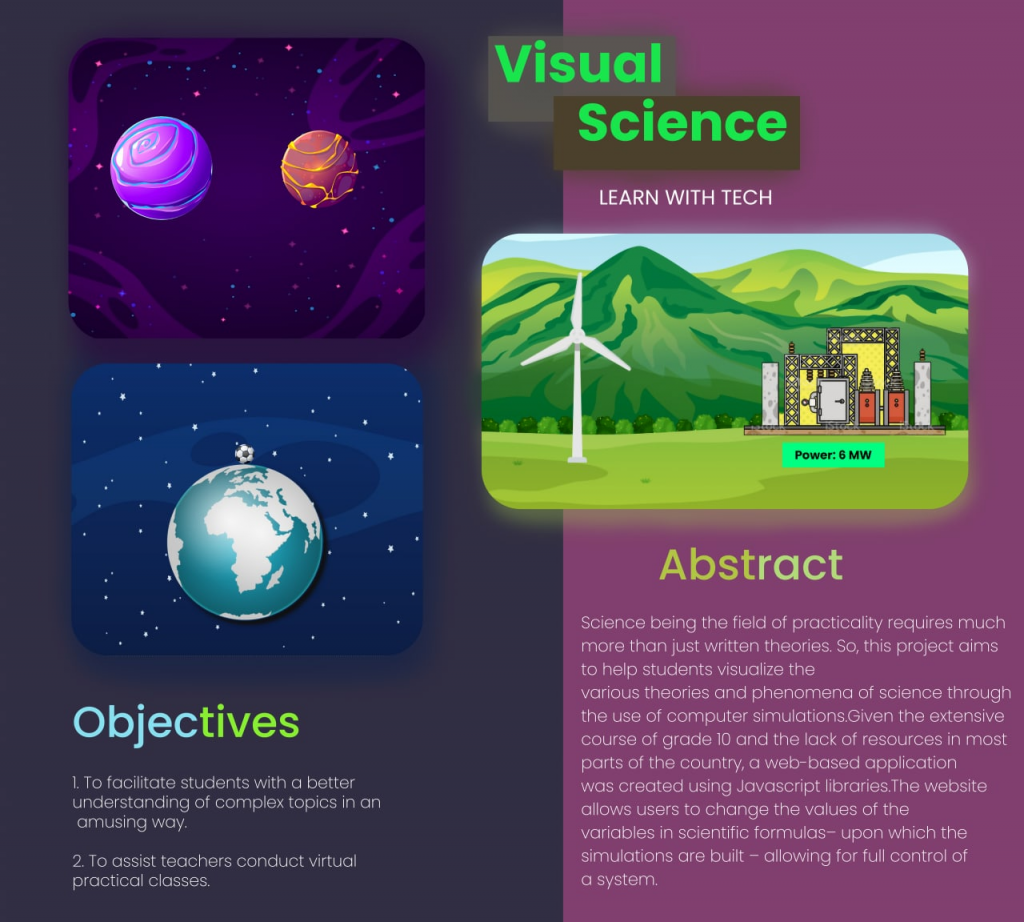 Abiral Rijal and Kritan Bhandari are students studying in 11th grade. They did poster presentation revolving around the courses of class 10. They did the presentation depicting how can teaching learning process be made conceptual in one hand and easy in the other.
Among all those projects the one that stands out is awarded and the innovative scientists accquire fortuity to participate in "Asia Pacific scientist Conference". Hence, the two innovative scientists can take part in the "Asia Pacific Scientist Conference" that is going to be held on Russia this year. Because of the problematic situation caused by the conflict between Russia and Ukraine, the date has not been fixed yet.
National Youth Scientist Conference 2022 and theme
This year, "National Youth Scientist Conference" was organized in Janakpur, Dhanusha. The conference took place in Hotel Rajdurbar situated in Mujheliya, Janakpur in 9th of Ashad, 2079 and 10th Ashad, 2079. The program was inagurated by the Chief Minister of province 2, Lalbabu Raut. According to the executive vice-president of National Youth Council Nepal, Surendra Basnet; this conference is organized with the aim of promoting and encouraging youths to take part in research and innovation.
Also Read: Microsoft Power Platform is Hosting Meet-up this Saturday; Free Entrance For Enthusiasts
According to researcher Tikaram Bhandari, "this year's conference was centered mainy on the Terai; students and researcher of Terai were focused more. The innovative projects, inventions will be focused on innovations, agriculture, medicine, science and technology."