We are well aware of the fact that there is a gender disparity when it comes to technology. There is a lack of women in tech. There are very few female leaders when it comes to the technology market and community around the globe. The problem is even worse in emerging and developing markets such as Nepal but things are changing.
Here are few women who are leading to close this disparity and paving a more inclusive pathway in Nepal.
Shreeya Singh Dhakal
She is a Ph.D. student in the Computer Science Department. Natural Language Processing, Computational Linguistics, and Argumentation Mining are all areas of study that she is interested in. She is particularly interested in the structure of knowledge and claims in written documents.
She created Nepali Women in Computing in November 2019 to provide a global resource for Nepali women and to encourage young girls to pursue a career in technology.
Nhasala Joshi
Nhasala Joshi is a co-founder and program lead of WLiT (Women Leaders in Technology). WLiT is a community organization for aspiring young women in technology. WLiT started to provide young women with mentorship, exposure, and opportunities. She is also the co-organizer of GDG (Google Developer Group) Kathmandu and Ambassador of WTM (Women Tech Makers) Kathmandu.
Trained as an undergraduate Electronic and Communication Engineer, she has also served as a Co-Project Lead for Women in Entrepreneurship Data, a collaborative project focused on building data-based backend infrastructure for female entrepreneurs of Nepal. Her experience ranges from a researcher, hardware engineer to a prominent woman tech leader in the Nepalese tech scene.
Pratikshya Pandey
Pratikshya Pandey currently works as the Chief Executive Officer of Smart Cheli, a social enterprise initiated to increase awareness of STEAM (Science, Technology, Engineering, Art, Mathematics) education amongst young Nepali women through various workshops that seek to reduce gender disparity in STEAM and related fields.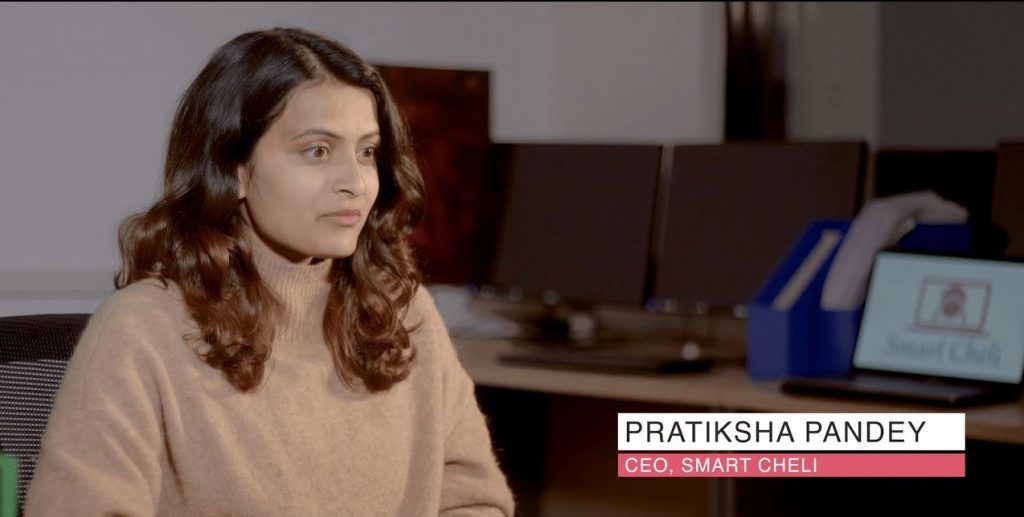 She also serves as a mentor at '1000 Girls; 1000 Futures', a groundbreaking initiative designed to engage young women in STEM and direct them towards STEM careers.
Dovan Rai
Dovan Rai is a researcher, programmer, writer, a designer who holds a Ph.D. in computer science. She's a research fellow at Global Institute for Interdisciplinary Studies (GIIS), a Kathmandu-based non-profit research institution.
An AI researcher who explored ways we can integrate gamification to maximize the learning experience, she is committed to exploring ways to make quality education accessible. She's an inspiration for all the aspiring women in tech.
Jayanti Mala Chapagain
Jayanti Mala Chapagain is the founder of Spiker Solutions, an IT offshore company that focuses on web design and development, web application development, SEO, and digital marketing.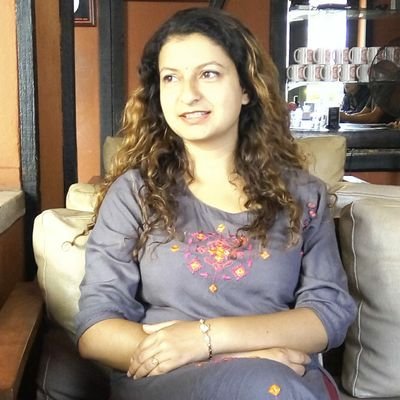 She started her own ventures after gaining work experience by working for various different companies. She also works as a lecturer at New Summit College. In the past, she has worked at Softwarica College of IT & E-commerce and the U.S. Embassy Youth Council Nepal.
Karvika Thapa
Karvika Thapa is the founder and Chief Executive Officer of Kimbu Tech, an international tech company that provides IT services and is engaged in various outsourcing projects. The company provides software development and maintenance services to the USA and Israel-based companies.
She has worked as a Senior Technical Project Lead in Boston Scientific, Boston, USA. But, after 14 years of residence in the US, she decided to return back to Nepal to start a woman-led tech company. Her dream is to see women not only as tech employees but also tech leaders.
Rumee Singh
She has eighteen years of expertise in leading production groups and making innovative solutions to new demands and opportunities within the digital area. a various background in company communication, journalism, internet development, design, education, and engineering. Adept at transportation ideas to 'digital life'. Specialties: social entrepreneurship, blockchain, attention technology, company communication, client relations, strategic communication, digital media project management, digital integration, internet design, digital proposal writing, demand documentation, content development and management, education websites, data communication, and engagement.
She works as Strategic Communication Executive at Rusman Group of companies. She's also the co-founder of Rahat, an open-source blockchain-based digital relief distribution management platform.
Timila Yami Thapa
Professor Timila Yami Thapa (born in 1951) and studied B. Tech. Electronic Engineering in IIT and did her masters in Information Technology with specialization in Systems Engineering from De Montfort University, Leicestershire, UK.
She served as a Member of the ICT Advisory Board under the Prime Minister's Office for one year as a national-level policy planner. She also worked on the Academic Council and the Research Council of the University Grant Commission of Nepal as an educational policy planner. For three years, she was also a member of the Nepal Engineering Council's governing board. She was also a member of the Nepal Telecommunication Authority's Rural Telecommunication Fund Board's advisory board for three years (NTA). Her long list of achievements includes serving as an educator at Tribhuwan University, Pokhara University as a professor of IT, software engineering, electronics engineering, and computer engineering.
Sonika Baniya
She leads a team of six vivacious young women who are dedicated to making a big difference in Nepali women's SRHR through Swastha Naari. Swastha Naari's mission is to establish an atmosphere in which every woman can achieve the highest level of physical, mental, emotional, sexual, and reproductive health and well-being possible.
She's worked as a software engineer at Young Innovation Pvt. Ltd and has been a part of various community-driven projects such as WLiT.
Melisha Ghimire
She has good experience in business growth. As an engineer who later became a manager and then a social entrepreneur, she is fascinated with reasoning while conversing. She is a tech enthusiast at heart, and she strives to keep up with the new innovation loop as much as possible. She will talk about IoT and AI/ML for hours.
She's the program manager of Women in Big Data of South Asian Region and managing director of Girls in Tech. She's served as a CEO of Smart CAD academy and Echo Innovations Pvt. Ltd and Program Director of Siris Youth Foundation to list a few from her long list of achievements.
Astha Sharma
She is the managing director of Girls in Tech, Program Manager of Women in Big Data (South Asian Region), and Co-founder/CEO of Code Rush with a proven track record of working in the Computer Software industry. Search Engine Optimization (SEO), Microsoft Word, Event Management, Java, and Management are all skills I possess. Strong operations professional with a Bachelor's degree from Kathmandu Engineering College in Electronics and Communication Engineering.
With the aim of closing the gender gap in the IT industry, CodeRush was established to provide necessary and critical skills to females through training, mentorships, and even internships.
Eeda Rijal
Eeda Rijal is a seasoned Communications Specialist with a track record of success in the technology sector. User engagement and experience design, entrepreneurship, public speaking, and management are all areas in which she excels. She is a strong technology professional with a Bachelor's degree from Nepal Engineering College in Electronics and Communications Engineering.
She's the Chief Executive Officer and UI/UX designer at Sochware. She also serves as Joint Secretary at Association of St. Mary's Alumnae Nepal. ASMAN is an alumnae organization that works for a social cause by educating underprivileged girls, assisting mothers, and providing assistance to those in need.
Abhigya Pokharel
Abhigya Pokharel is a veteran Sr. Project Manager at Ncell, Axiata, with over 11 years of experience in the telecommunications industry. Abhigya is an experienced servant leader and a certified coach capable of executing large-sized projects by successfully collaborating, facilitating, guiding, and coaching teams. She has experience in Project and Portfolio Management, Agile Transformation, Service Operations, and Value Added Services (VAS).
She began her career as an Operation Support Engineer at Vodafone UK, where she worked before joining Ncell.
Prithu Singh Thakuri
WPAll Club's CEO, Prithu Singh Thakuri, is also the Head of Content for WPAll Club, AccessPress Themes, and 8Degree Themes.
She began her career as a content writer and is now a passionate blogger who leads the club and trains the newcomers. She writes for AccessPress Themes, 8 Degree Themes, and a few other theme companies in addition to WPAII Club. With great enthusiasm and determination, she is looking into the possibility of starting a content company in Nepal.
Sonika Manandhar
Sonika Manandhar is a social entrepreneur and a Nepali computer engineer. She co-founded Aeloi Technologies, a fintech company that uses digital tokens to help finance women micro-entrepreneurs.
Aeloi Technologies is a company that uses digital tokens to help support women micro-entrepreneurs. She also won the United Nations Environment Programme's "Young Champions of the Earth" award in 2019 and the National Geographic Society's 2020 Emerging Explorer award in 2020.
Palpasa Tuladhar Kansakar
Palpasa Tuladhar Kansakar is a Telecom Engineer at Nepal Telecom. She has been working for NTC from Jan 2005 to present.
Gunakeshari Pradhan
Gunakeshari Pradhan Manandhar, a former Director of Nepal Telecom and the country's first female computer engineer, worked for Nepal Telecom for 30 years and served the country as a computer engineer.
One of Nepal's inspirational women remembers her simple childhood in Bhaktapur, Tahiti. Her desire to work in the technical sector has always motivated her. Her discovery early in her career that she needed to do something she was passionate about led her to the field of computing.
Nikita Acharya
Forbes 30 under 30, Asia, 2020, Nikita Acharya is Cofounder of UGBazaar, CEO/Cofounder of Urban Girls, Cofounder of UG Cakes, Women's Entrepreneurship day 2017 country Ambassador and a Nepali entrepreneur.
Acharya, a millennial entrepreneur who is dedicated to her work, claims that Nepal's entrepreneurship field is booming. People have begun to recognize the significance of entrepreneurship. She recalls not having many female role models in the e-commerce industry in her early days. She claims that, while women's entrepreneurship is on the rise, there are still too few young women in the digital technology industry.
Lorina Sthapit
Aji's www.ajisproducts.org co-founder and CEO. She's an experienced Team Lead with a track record of working in non-profit management, specifically with Oxfam and the International Fund for Agricultural Development (IFAD).
Her expertise lies in Program Management, Project Design, Inclusion, Gender Mainstreaming, Monitoring and Evaluation, Strategic Partnerships, Non-Governmental Organizations (NGOs), Civil Society, Innovation, and Sustainability are all areas in which she excels. Strong development specialist with a Master's degree from the Asian Institute of Technology in Gender and Development Studies.
Faija Parween
Ms. Parween is the founder and Executive Director of Open Space Network, an organization that uses events and festivals to bridge the gap between "product and product," "product and people," and "people and people."
OSN promotes young entrepreneurs by organizing large-scale events such as festivals, markets, conferences, and exhibitions where they can share and interact with the public about their products. In addition, OSN assists clients with competing, advertising, marketing, strategizing, and monitoring the progress and process of individual companies into the proper structure.
Did we miss any prominent Nepali women in tech?
Many new female technology leaders are coming from various different backgrounds and many already exist. Be it in a community level, business level on any other, women are proving that, yes, they can lead if given the opportunity.
Did we miss any of them? We probably did. If yes, please let us know of more prominent female leaders in tech scenario of Nepal.