Rolling Nexus, "Nepal's first professional networking site," was officially launched on 9th March 2021, along with three mobile applications, after six months of promising testing.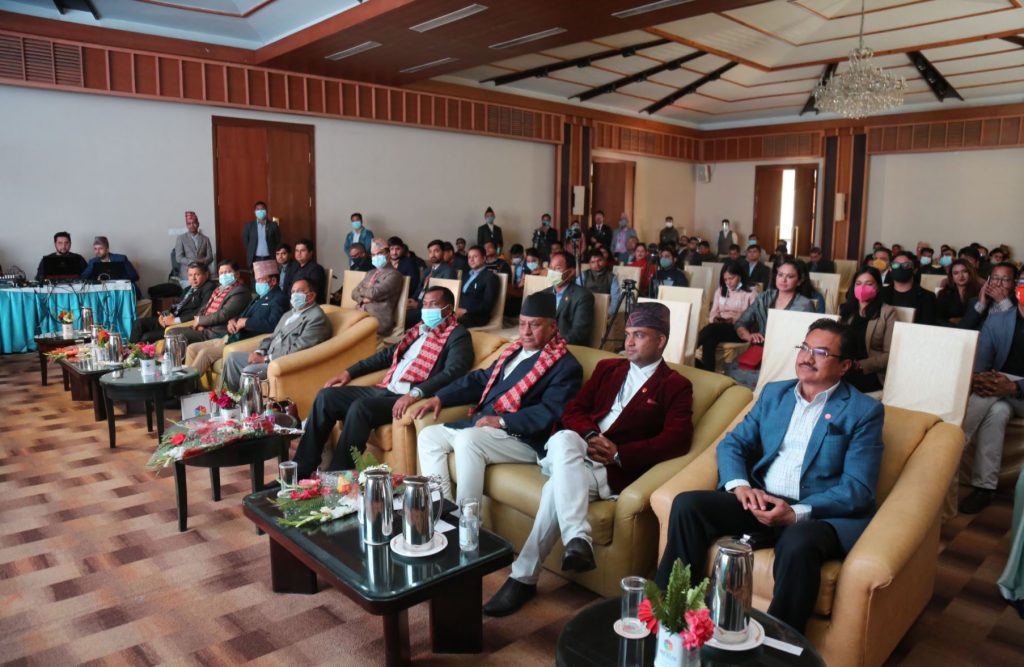 With the slogan "Network of New Possibilities," Rolling Plans Private Limited created rollingnexus.com as its brand and introduced it to the market. The platform was designed with the primary goal of operating in accordance with the 4E principles.
Employment – Job creation, advancement, and skill development.
Entrepreneurship – explore entrepreneurship opportunities and possibilities within the context of the peer-to-peer social economy and the gig economy.
Empowerment – by promoting women, DAGs, PWDs, and retirees on a special website, women, DAGs, PWDs, and retirees are given opportunities and possibilities.
Engagement – a social networking site for people with common social or professional interests, hobbies, and experiences to build relationships and partnerships. A fun website for sports prediction, a quiz contest, and a photo and video contest is also available.
They've now released two other smartphone apps in addition to the original "Rolling Nexus App." They are as follows:
Rolling Karmashil Swadesh, and
Rolling Karmashil Bidesh
The term karmashil refers to workers who depend on expertise and labor and are prioritized by users; it is divided into Swadesh and Bidesh modules. Skilled and unskilled employees are provided with relevant information about employment and different opportunities through mobile alerts in the Rolling Karmashil Swadesh application. Individuals who choose to work from home should look for "Home Service," and staff who own a car can use "Ride Sharing" to work according to the orders of consumers in the app.
Similarly, the Rolling Karmashil Bidesh application can be used to locate dependable foreign job options, start addressing issues encountered while in a foreign country, and access services for Returnee Migrant Management.
The Rolling Nexus application was created with 7 separate modules in mind to solve the need for jobs and entrepreneurship for people from all walks of life. They are as follows:
Rolling Job: It is dedicated to finding jobs, opportunities, and skill enhancement.
Rolling Tender: Depending on the nature of their company, entrepreneurs will look for bid and tender opportunities. The whole bidding process can be done online.
Rolling Freelance: Rolling Freelance is for people looking for jobs that they can do from home for a short or long period of time in Nepal or abroad.
Rolling CAT (Computer Adaptive Test): It's an online forum for assessing abilities and employability based on skills, education level, and area of employment. Companies and educational institutions may also perform online examinations and assessment exercises as part of the screening process.
Rolling Event: It is a forum for conducting and managing virtual classrooms, virtual exhibits, expert counseling, services and activities, and multimedia lectures.
Rolling छलफल: A place to ask questions and engage in discussions on various subjects from any area of work or interest in order to broaden one's awareness.
Rolling Bazaar: Local Nepali merchants, as well as their goods and services, are only marketed here for the sake of the industry.
In our nation, jobs and entrepreneurship opportunities are still very limited. They wanted to start Rolling Nexus with the aim of incorporating all of the latest possibilities and prospects into one network.
They are committed to creating a comprehensive skilled networking forum so that Nepali people aged 18 to 65 can directly or indirectly find ways to express their productivity and innovation.