Marking the occasion of International Women's Day, Daraz, Nepal's leading online marketplace has come up with its new initiative "Jagriti" focusing on empowering women entrepreneurs. Through this initiative, Daraz aims to promote women entrepreneurs and sellers by providing more visibility of their products to thousands of customers of Daraz. Daraz will contribute 10% of the proceeds raised from the "Jagriti" initiative on International Women's Day to a woman based NGO named Women Act. This campaign will start on March 8 till March 16, 2020.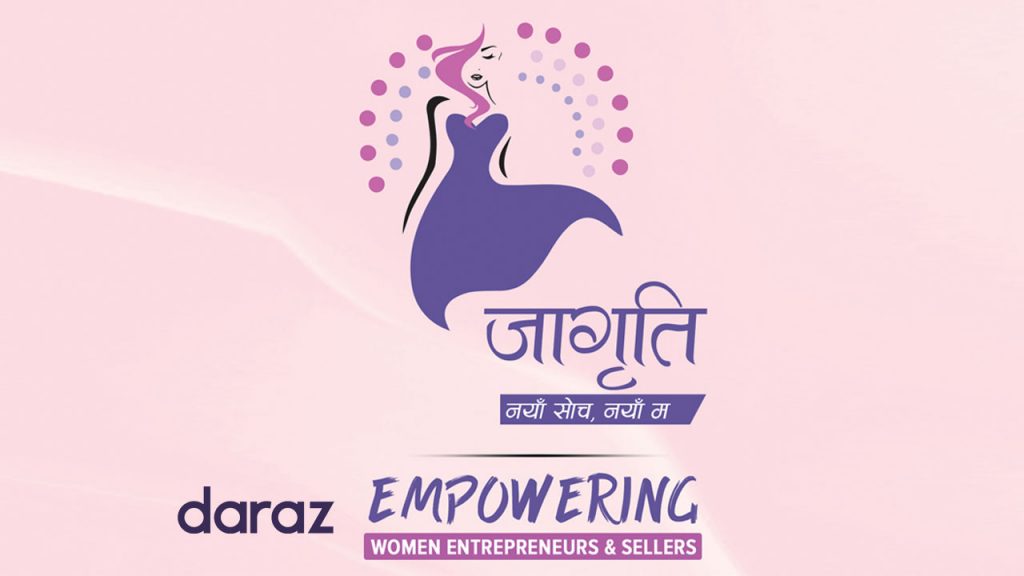 Showing solidarity with Daraz, Sunrise Bank, the official bank partner, has only offered a further discount of 15% or up to Rs. 1500. To avail the discount, customers must make prepayments using the debit/credit card of Sunrise Bank on International's Women's Day. There will be exclusive discounts and offers on Women's Fashion, Accessories, Health and Beauty, Lifestyle products and many more. Customers can also get more discounts on the products using Jagriti Vouchers of Rs 150, Rs. 250 and Rs 350.
Promoting Women entrepreneurship has become a key focus area of Daraz. The e-commerce/online marketplace model has become a preferred platform, especially for aspiring women entrepreneurs, to conduct any business seamlessly. Easy registration and free of cost onboarding training from Daraz have empowered these women entrepreneurs to start any business without further support from others.
Daraz has also been documenting many stories of selected women sellers, which give viewers an insight into how these women are creating jobs and empowering other women through their business. In the videos, they talk about their struggles, successes and how Daraz helped them achieve that success. Viewers can and watch their stories on Daraz's YouTube Channel.
Through this campaign, Daraz is excited to inspire and encourage the innovative spirit of Nepali Women entrepreneurs, as now is the time for Naya Soch, Naya Ma.