In recent years, the popularity of online games has skyrocketed. From children to youth, there is rarely any age group that does not love gaming. In the gaming world, there has been a new trend – creating and watching the game live streams. Live streaming is a major force in the games industry where one can learn gameplay and have fun. Among such live streaming and gaming-focused app, Turnip is a new player in the field. It is a game live streaming and gaming community platform that is based in Bengaluru, India.
About Turnip
With an aim to re-imagine community and interactions for gaming in India, Turnip was founded in April 2020 by Pooja Dubey and Aditya Sharma. The main feature of this app is that it allows professional-quality game live streams for your best gaming moments, right from your mobile phone. In addition to it, gaming clubs, and personal rooms are some features available in the app. Turnip is now a 12-member team composed of gaming enthusiasts from new-age companies such as Cure Fit, Razorpay, Google, Spotify, Flipkart, Rivigo, Paytm, and Swiggy.
Using Turnip, creators can seamlessly stream on YouTube, Facebook, Twitch; run interactive experiences for their communities, and monetize the engagement. Additionally, gaming enthusiasts can join communities of their favorite creators, discover all experiences being offered and become a larger part of the show. Launched just five months ago, the Turnip app has already gained 250,000+ users.
"The advent of the powerful smartphone and cheap data rates have pushed gaming into the spotlight. Whether it's a 12-year-old learning to play chess, an Uber driver expressing his love for PubG, or working professionals bragging about their Among Us wins – the love for gaming knows no bounds. Tiding along with this transformative wave, we want to re-imagine community and interactions for gaming by creating a platform where mobile gamers can come together and share their love for gaming"

Pooja Dubey, Co-Founder, Turnip
Turnip Seed Funding
At the start of this year, Turnip raised $1.63 million in a seed round led by Elevation Capital. The company plans to use the funds to expand its reach to millions of gaming communities by building a scalable and seamless product. The startup also plans to recruit talented individuals who have a shared passion to build the future of gaming.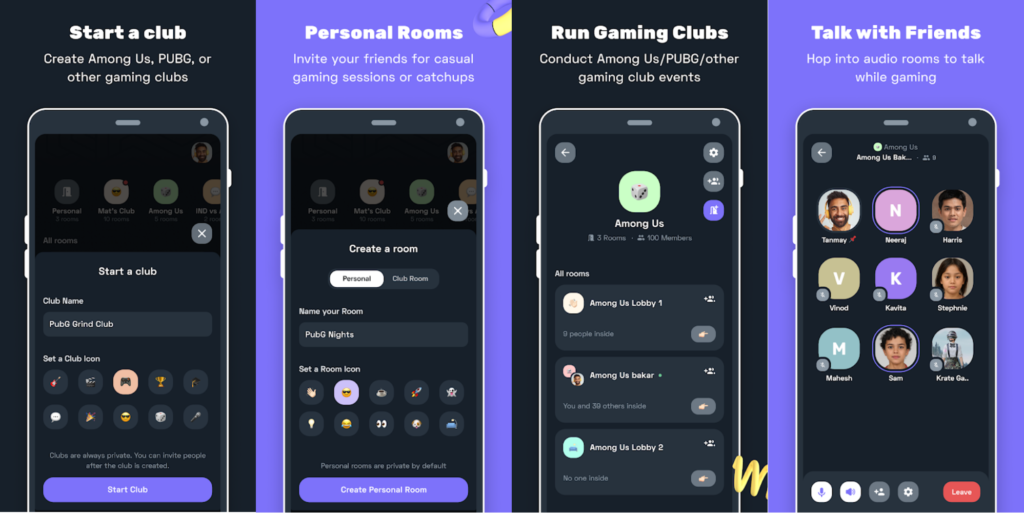 The Indian mobile gaming market has 600 million+ gamers, who spend over an hour on their device each day, higher than the average of 45 minutes that is spent on OTT platforms like Netflix. Keeping this in mind, the company envisions revolutionizing India's gaming experience by empowering game streamers, esports players, and guilds to run interactive experiences for their communities.
Turnip is gaining momentum in such a short time because of its easy-to-use application, giving opportunities to everyone, having tournaments on it, and community. Considering the recent launch of the app, the company has been doing pretty well. The design of the website is very unique and elegant. For a new user, it's a little overwhelming at first but after 10 minutes of use, it goes naturally. Therefore, if you are a gaming enthusiast, make sure you check out this cool app.
Also Read: Microsoft Unveils Windows 365: Windows 11 on Cloud