With the rise of mobile devices, the era of landline telephones has come to an end. Smartphones are becoming cheaper and the internet is becoming easily accessible too. Due to this, we don't necessarily have to call our friends for communication when there are thousands of free messaging and calling apps. All we need is a data connection like a carrier plan or WiFi for making VoIP calls over the internet. Here we present the best free calling apps that lets android users make free phone calls.
1. Dingtone
Dingtone is the best free texting and calling app which provides you with free unlimited texts and free calls. After using Dingtone, you will not be needing any phone call plans. If you need a business number, a new number for work, a different number for calling your friends, or a fake number for privacy, Dingtone can even give you a second line for calling, texting, and picture messaging in everyday situations. Additionally, it can call phones in over 200 countries. You can make unlimited calls over data as long as your friends and family also use Dingtone.
2. TextNow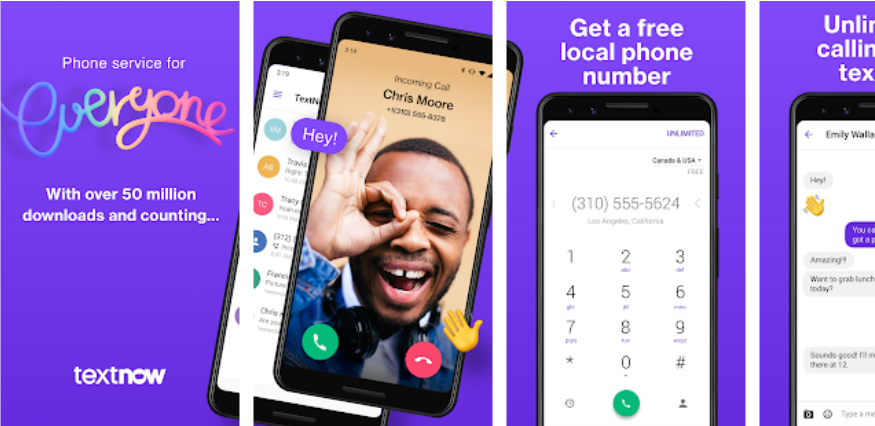 TextNow is an app that offers free texting and free calls. You'll get your own dedicated phone number that you can actually give to other people. You can call people in the US and Canada free of charge. However, you'll have to pay in order to call International numbers. That's not great if you live outside of the US, but this is exactly what you're looking for if you do live there. The entire thing is funded by advertising. Signing up for a plan removes those. This is the best app to make free calls right now.
3. Talkatone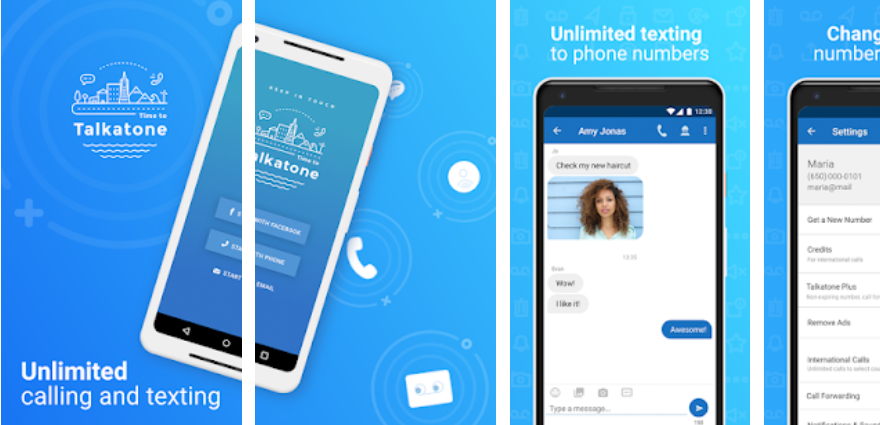 Among other available calling apps, Talkatone is one of the most popular free calling apps, especially in the US. Talkatone lets its users call, text, and talk via WiFi or cellular data without using cell minutes. This app is great to stay in touch with your loved ones who are currently residing in the United States or Canada. You can also buy credits to make international calls which vary from country to country. During the ongoing shutdown, you can use this app to text for free and call friends and family.
4. TextMe Up/FreeTone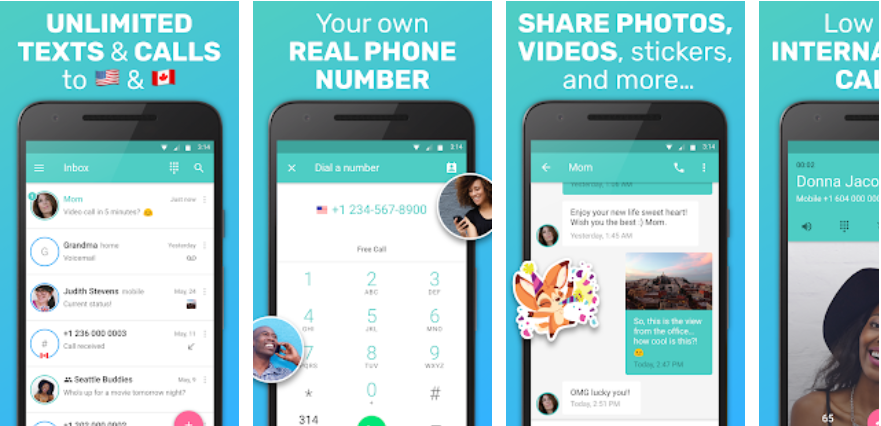 Whether you call it TextMe Up or FreeTone or TextMe, all these apps are the same with varying color schemes. FreeTone is a seafoam greenish-blue, TextMe Up is light blue, whereas Text Me is nearly royal blue. Although they all look different, the features and the functionalities provided by the apps are basically the same. These android apps offer you the ultimate high-quality online calling experience as the best FREE calling and texting app available. Unlike other free phone apps, you do not need to earn or pay for calling credits in this app.
5. TextPlus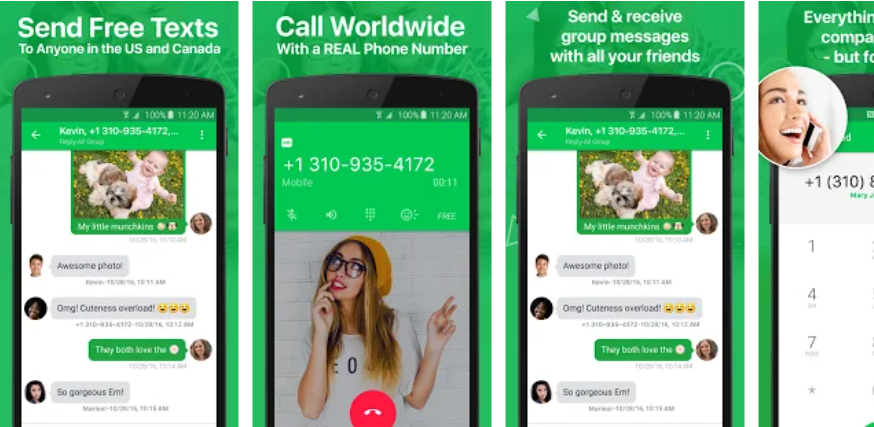 Last but not the least, TextPlus is another free calling app that offers free texts and free inbound calls. However, outbound calls are not entirely free with TextPlus. Outbound calls cost around $0.02 per minute, or you can watch videos to get free credits if you'd prefer. You don't need any phone service to call and message your friends with real phone numbers in this app. But, the app comes with a few ads which can also be removed by purchasing a subscription to remove them.