Cybercriminals are constantly devising new methods of stealing information. Ransomware is increasingly becoming one of the most-used hacking tools. This type of technology is malicious software that encodes all the files on a person's computer. The hacker then sends a message to the victim demanding financial remuneration for the release of the documents, which are known as ransomware attacks. In this post, I will be talking about Ransomware Protection and steps to take while securing your device.
The Ransomware-Coronavirus Link
Because of the COVID-19 crisis being faced in several countries, hackers have been utilizing ransomware a lot. To reduce the risk of contacting the coronavirus, governments have resorted to contact tracing apps. Hackers have begun disguising ransomware as contact tracing apps.
In countries like Colombia, India, and Singapore, these ransomware attacks have been on the increase. These threats mostly affected Android users and are coded using open-source malware. The method of the perpetration of these ransomware-infected apps has been identified as phishing.
To avoid losing your money to these cybercriminals, you need to follow specific tips to shield your smartphone and computer.
Ransomware Protection: Steps to take while Securing your Device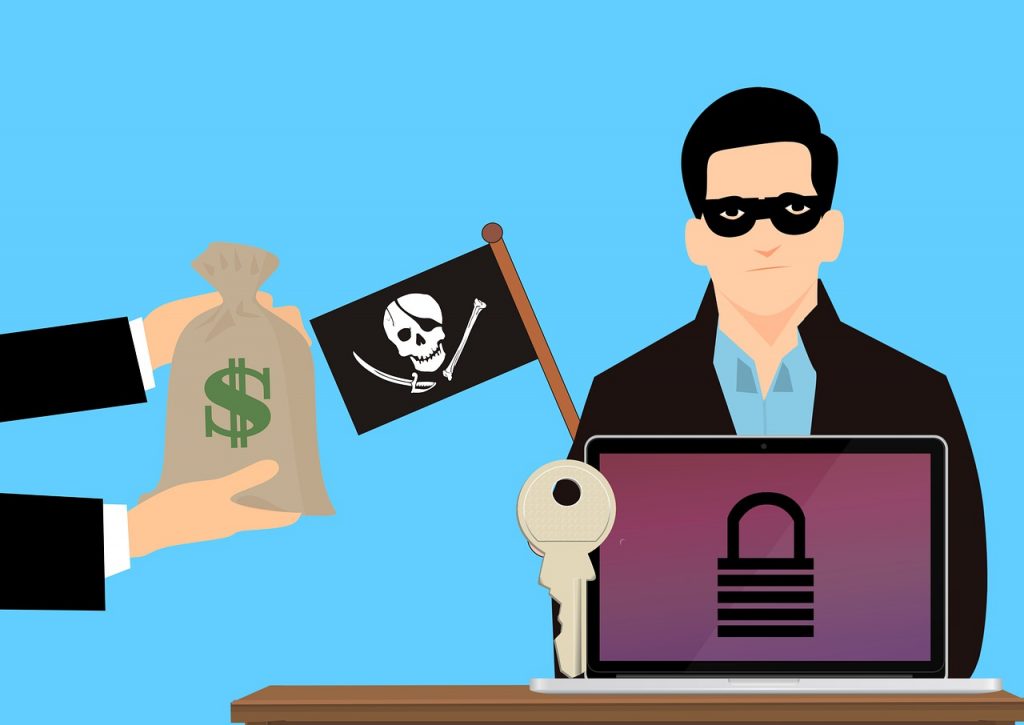 Avoid Suspicious Emails
In 2017, six in every ten ransomware cases are perpetrated through email. Before you open any email link, ensure that you're familiar with the sending email address. As an extra precaution, contact the sender before you open the mail to verify he/she did send the email.
Ransomware can be sent as attachments through emails. If you open an email containing a ransomware file, and the file gets downloaded on your device, the attacker would have unrestricted access to your device.
A Virtual Private Network is a technology that protects your device from ransomware. This tool encrypts online traffic flowing from your device and makes sure you remain anonymous on the internet.
When you access the internet without a VPN, your IP address becomes exposed, and cybercriminals would be able to track your activity. It's through IP address monitoring that some hackers have been able to target specific individuals and access their data.
Since using a VPN app will shield your identity and traffic when using the internet, your device would be protected from hackers who are trying to get hold of your information.
Create Frequent Backups of your Device
Most ransomware hackers use the threat of a deadline to scare victims. They claim that unless payment is made, the victim will lose the entirety of his/her data.
If your data is backed up, you would have no fear of your information being wiped out of your computer. This is why you need to make frequent backups of your files. You can use reputable cloud service platforms like Google Drive or Dropbox or an external hard drive.
Although this step will not prevent your computer from being infected with ransomware, if it happens, the effect would be mitigated. It prepares you in case a ransomware creator discovers a chink in your armor and exploits it.
Penning Down Thoughts: Ransomware Protection
Since the spread of the coronavirus, a cyber-virus infection called ransomware has also been on the rise. Different methods have been used by these hackers to infect devices with this kind of malicious software.
To prevent ransomware attacks from getting onto your device, you can back up your documents, use a VPN, and steer clear of emails from unknown senders.
This is a guest post from Techwarn.