According to a recent report released by WHO, over a billion people are estimated to live with some form of disability which is 15% of the world's population. People with disability report seeking more health care than people without disability and have greater unmet needs. As a member of the Information Accessibility Product Alliance, OPPO ColorOS has actively responded to the alliance's initiative to help people with disabilities better enjoy their lives and the convenience brought by the mobile internet through a series of customized accessibility features.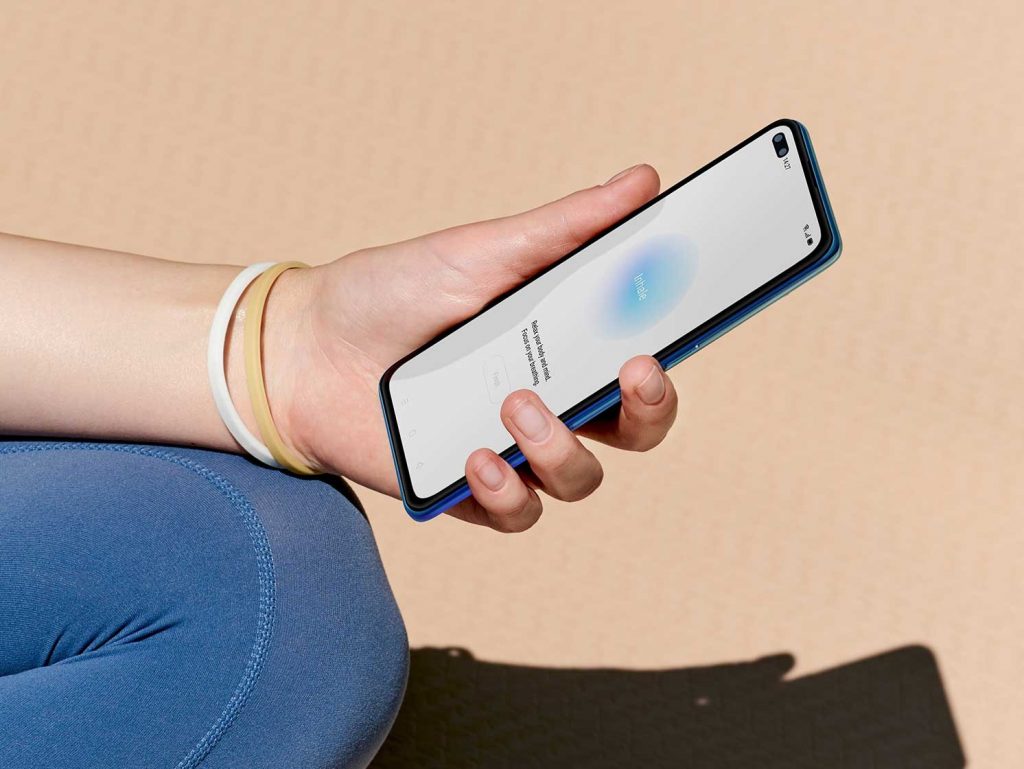 What's New in Color OS?
Visual level
ColorOS brings visual impairment updates through features such as TalkBack, Select to Speak, Gestures & Motions, and Color Accessibility Mode.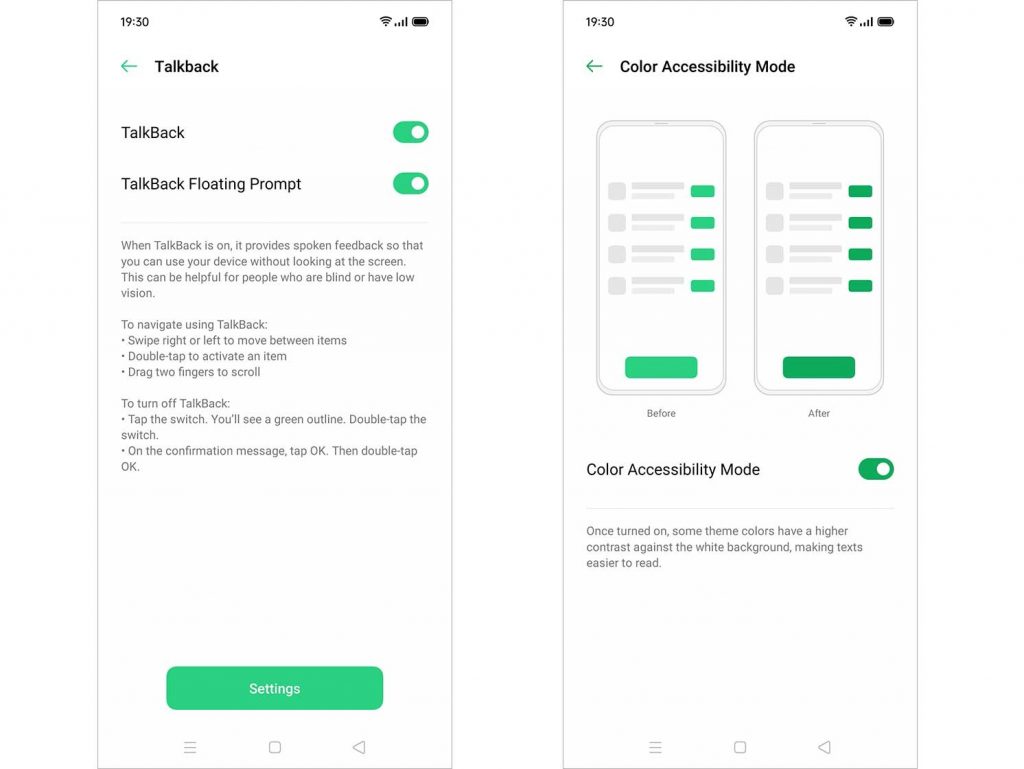 TalkBack
With TalkBack enabled, users can utilize the voice guide function to read what's displayed on the screen and jump to the next step without having to look at the screen. After activating the Select to Speak function, users can hear real-time voice feedback on the text by clicking on the text's position. Meanwhile, users can also adjust the reading speed to their needs, which is very considerate.
Gestures & Motions
"Gestures & Motions" enables visually impaired users to experience a more friendly "answer/hang-up" interactive mode. Switching the function on, users will be able to enjoy a series of somatosensory experiences, making it more convenient to pick up an incoming call. For example, they can have their phone answer an incoming call automatically after just placing it close to ear; the receiver will also be automatically activated after that.

Accessibility Mode
It is worth mentioning that ColorOS also offers a color accessibility mode for people with color vision deficiency. Compared with the native "high-contrast text", ColorOS allows users to modify the text color according to their needs, enabling them to improve the contrast. The function applies not only to text but also to linear ICONS, buttons, switches, etc., which can help users better read and use phones.
Hearing level
Flash on-Call
ColorOS also provides solutions for users with hearing disabilities. One is to combine the sound of the left and right channels into a mono signal, which enables one-side ear to hear the audio of two channels at the same time to avoid losing audio information. Second, users can turn on the "flash on-call" function. With that, they will get strongly reminded whenever there is an incoming call.
Accessibility Menu
For users with physical disabilities or mobility problems, they can rely on the "Accessibility Menu" function within ColorOS. Common functions such as screenshot, volume, and brightness adjustment can be easily implemented by simply clicking- without the need for sliding or other gestures. Moreover, ColorOS also provides functions of "touch and hold delay" and "operational execution time". The former allows users to set the duration of pressing and holding on the screen, and the system can respond after recognizing the "long press" action. The latter can extend the message's lingering time and reserve the response time for users.
OPPO ColorOS has always been caring about the needs of people with disabilities. In addition to regular meetings with professionals of the Accessibility Association, ColorOS team also asks disabled engineers for suggestions on product optimization, so as to jointly create a more accessible system experience.
ColorOS aims to provide a better user experience for people with disabilities by fitting their needs in aspects of vision, hearing and touching. In the future, OPPO will continue optimizing its barrier-free functions and strive to solve the pain points of disabled groups.