As you all know with the outbreak of the coronavirus pandemic everything is moving online. From offline retail stores to educational institutions, they have all been switching to an online platform. But if you're not equipped and known to the technology it can be quite a difficulty trying to switch to an online platform. In light of all this, today we're going to have a look at a startup, cloud977, that will equip you with everything you need to establish your business online. Also, be sure to read until the end as we have a special promo code waiting for our readers.
What is Cloud977?

Cloud977 provides you with a wide range of services which include Shared Hosting, Website Builder, Website Security, Domain Registration, and more. All of which you'll require to ease your way into setting up your business online. They have classified them with different plans to suit your needs so that you can simply choose from the plan you like. For example, information such as the purchase is suitable for personal use, small business use, or bigger business use is also available clearly. In this way, you have an idea of what you're getting yourself into. Furthermore, You'll get everything you need to set your business online on their website. Everything on the site is 100% legit and you can properly check your plans with all the information you need before making a purchase.
Also Read: Nepal Domainers Network:- A Brokering Platform for Buying, Selling and Renting Domain
It is encouraging to see such startups in Nepal from where we can get all the essentials to shifting our business online. In this way, we don't have to depend on making purchases from foreign or third party sites. Also, at a time like this when shifting your business online almost looks like a necessity, this is of great help to anyone looking to do so.
How to make a Purchase?
Go to their website https://client.cloud977.com/index.php and hop on to the store section.
Select what you want to purchase. (Eg: Domain, SSL Certificate, Shared Hosting, etc)
Select the plan suitable for you.
Once you have selected the plan, you can register your account to proceed to payment.
Before making the payment, you'll be able to enter promotional codes if you have any for additional discounts.
You can easily make the payment with the e-baking or e-wallet of your choice.
Get a .com Domain at just Rs. 977 with our Promo Code!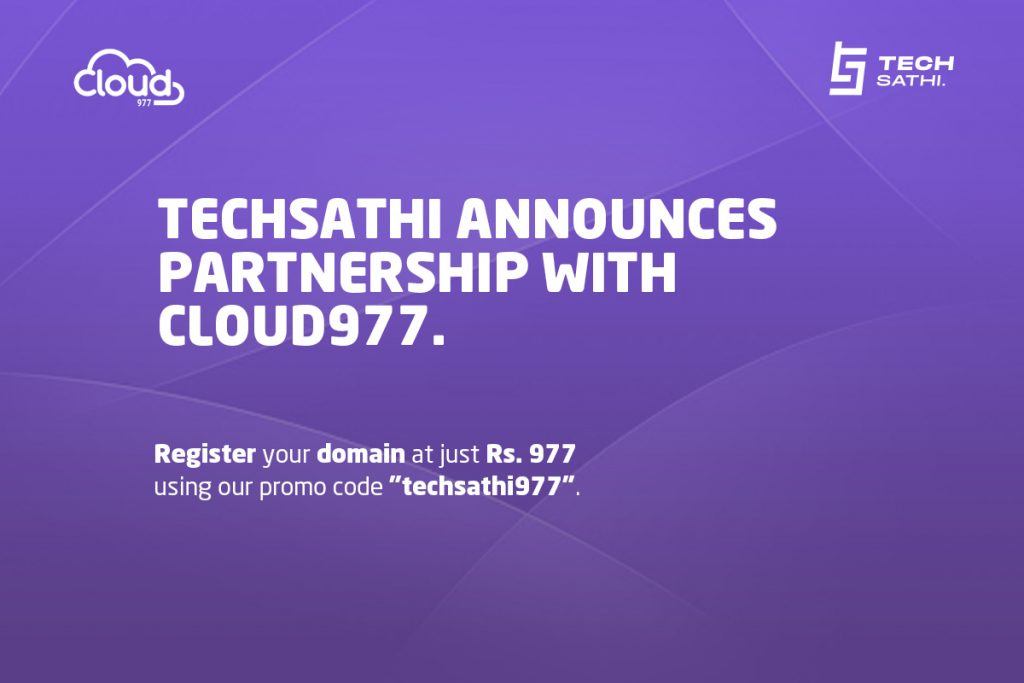 You can now get a .com Domain for just Rs. 977 using the promo code "Techsathi977". The .com is originally priced at Rs. 1399 but with our promo code, you'll be able to save Rs. 422. The domain will work for a 1 year period. This offer is valid till the stock lasts. So, HURRY UP!!