Since the coronavirus outbreak, the overall scenario of the nation has changed a lot. The businesses are facing challenges like never before, industries have been shut down, but the usage of digital products and services has risen. Since the past few days, a variety of offers have been introduced by several service providers. Previously Prabhu TV offered one Month of Free OTT Service to Ncell Users while Smart Palika launched the COVID-19 tracking app. Now, Ncell and Ntc COVID-19 survey has been launched to collect data easily from almost all parts of the country.
NCELL Covid-19 Survey
NCELL has launched a survey concerning the coronavirus, COVID-19 pandemic. To participate in the survey dial *17100# on your phone and following further instructions.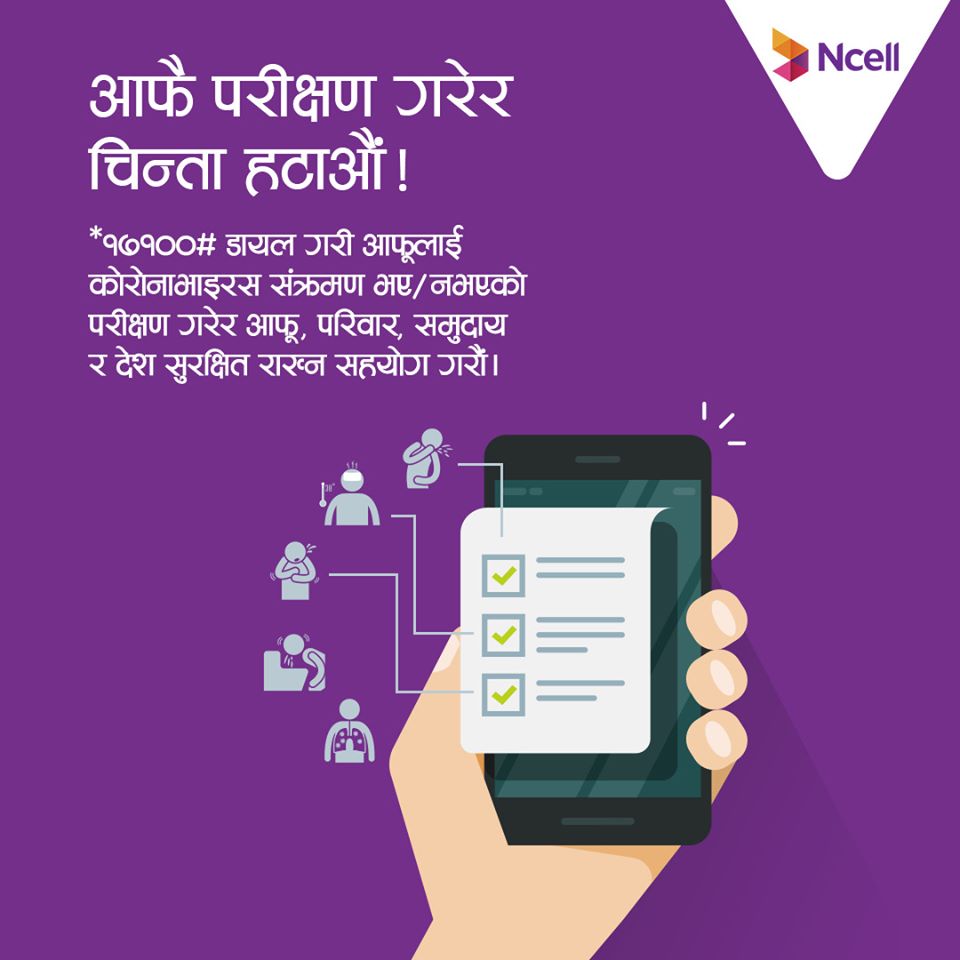 You will be asked set of optioned questions which include:
Have you got a fever?
Do you feel difficult to breathe?
Are you coughing?
Have you returned from abroad within the past three weeks?
Have you met someone who came from abroad within the past three weeks?
Nepal Telecom COVID-19 Survey
To participate in the survey, you have to dial *1419# on your phone and follow further instructions. The study launched by NCELL and NTC is quite the same. Both surveys have similar queries.
The only difference between these surveys is in question's language. NCELL users are asked questions in English text, while NTC users will be questioned through Nepali text. The initiative taken as Ncell and Ntc COVID-19 survey will be helpful to reach a large mass of people all over Nepal.
Be sure you participate in the survey and contribute in overall data collection in this pandemic. To get regularly notified about digital services and offers during COVID-19 plague, follow Techsathi's new COVID-19 category.