Applications are smart solutions to make things and actions modest and convenient. As a consequence of the innovation and dedication of many companies, Nepali apps are making their course into the life of Nepali people. Apps are advancing things and making daily chores easier and more productive. People tend to lean over these apps for countless things to make their life better. We will be discussing some of such  Nepali essential apps. 

1) Nepali Linguistic Apps
Hamro patro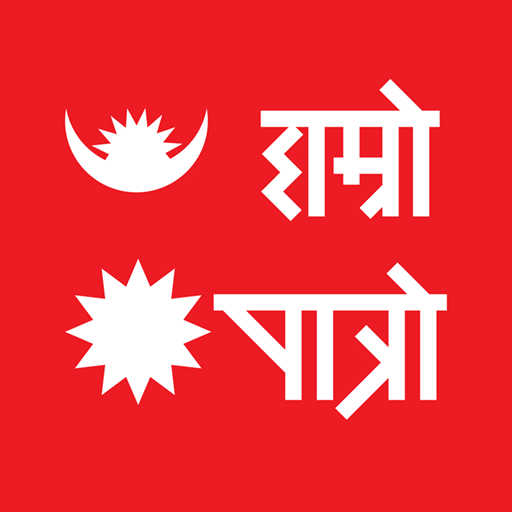 Hamro Patro is a multicultural Nepali calendar that was developed in 2010. It simplifies life by helping to connect Nepali communities together as it gives the opportunity to stay in touch with festivals and other significant events in the Nepali calendar. Shankar Upreti is the founder and CEO of Hamro Patro. This app also contains Nepali news, an FM radio player, and other tools. It facilitates life by helping people to keep track of dates. The data and records in this app are sanctioned by the government itself so they are quite accurate.
Nepali dictionary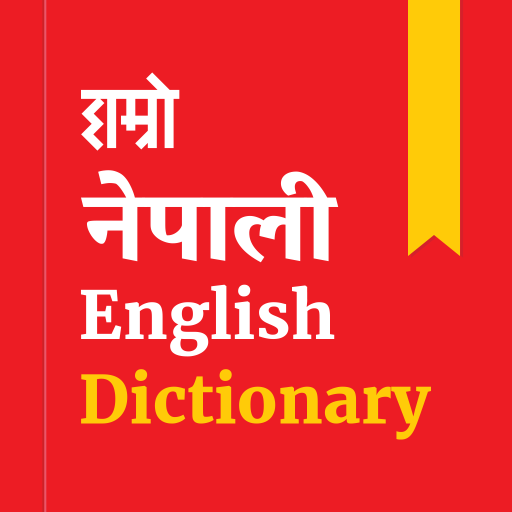 This app is also known as the sister app of Hamro Patro since it is developed by Hamro Patro itself. It translates both from English to Nepali and Nepali to English. The amazing thing about this is that it works offline and is compatible with both android and iOS platforms. The accuracy of the Nepali dictionary has been increased to inline with its reliability to uplift the general user experience.
Hamro Nepali Keyboard
This is another one of the must-have Nepali apps. It is supported in both android and IOS platforms. With this keyboard, one can type Nepali directly to any other app. The app upholds a total of three keyboard layouts to help the users and supports the Unicode way of converting characters from one script to another, traditional layout, and MPP based Romanized structure. This keyboard is updated over time to meet up with the evolving needs of Nepali users.
Click Here to browse apps from Hamro Patro
2) Food delivery apps
Foodmandu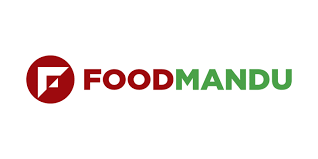 Foodmandu was the first-ever food delivery app in Nepal. It was launched in 2010 and has been serving thousands of Nepali customers with its services since they get to order food from the widest range of restaurants. Foodmandu is among the most reliable apps through which you can enjoy the food of your preferred restaurants within a short span of time. New modes of payment are being added in their system for the reliability of their customers. One needs to login through email or Facebook to get started with ordering the foods. Foodmandu, at the moment, is accommodating customers by delivering grocery materials.
Bhojdeals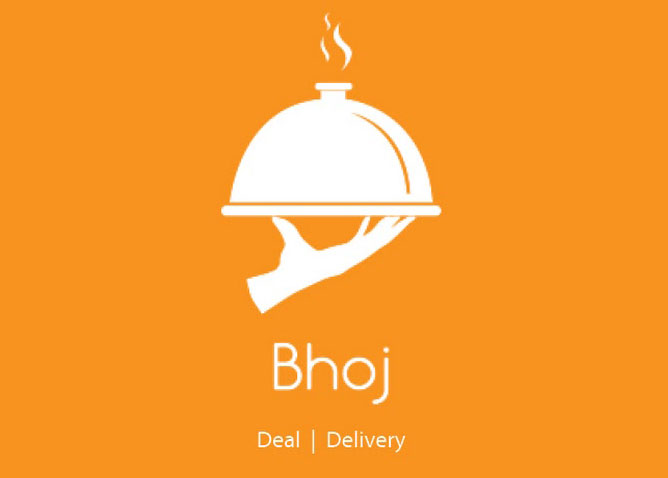 Bhojdeals has been operating in delivering food across the Kathmandu area since 2015. The Bhoj app is divided into 2 profiles which consist of deal and delivery. It is one of the most popular Nepali apps for food enthusiasts. Amazing deals are also offered by Bhojdeals when customers dine in at the restaurant itself. Some of the features they have in this app are coupon codes and wallet features where the customers load their wallets. Currently, they are also delivering daily essential and fresh grocery items straight to the customer's doorstep.
FoodMario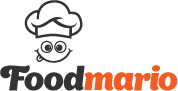 Foodmario was launched in 2017 and connects home chefs with the customers. Foodmario intends to recreate the food business model in major cities across Nepal and other countries. One can either download the customer app or the cooking app to be associated in accordance with their priorities. In order to get delivered with this app one must download the customer app and sign up by email or Facebook. It motivates the home chefs to take total ownership of their business and uplifts the life of its customers.
3)Payment/E-wallet apps
eSewa

eSewa is Nepal's first online payment gateway. This gateway was introduced in 2009 and has been providing its services to many people. This payment service provider acts as a digital payment solution and makes sending, paying, and receiving of money simple and instant. Customers can use eSewa web or mobile app for paying household and utility bills, credit card payment, school and college's allowance payment, and plenty of other. This app is supported in both iOS and Android platforms.
Also, Read || eSewa Receives ISO 27001:2013 Certification, A Global Security Benchmark
IME Pay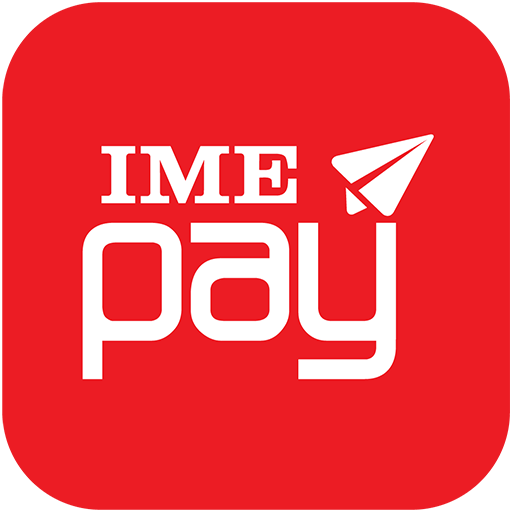 This is another dominant payment gateway in Nepal which was launched in 2017. IME Pay assists to make purchases online, to pay utility bills, and to transfer money from one wallet to another in a secure and reliable way. It also helps in getting your remittance services directly that is why it has incorporated remittance into its digital platform. Customers can also earn interest on the amount in their IME Pay digital wallet and they also get facilitated to ask funds through the request money feature.
Khalti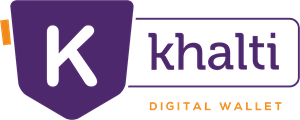 Khalti is an innovative way to make payments in Nepal. It was launched in 2017 and has been actively operating in providing advanced services to its customers. Khalti is focused on addressing financial inclusion in Nepal which will be able to facilitate every single individual in our country. It has also collaborated with several allies to promote startups. It is a leading payment. One needs to get verified and login to Khalti in order to load funds through Khalti's partner bank or offline methods to be set to pay bills.
Also, Read || Khalti Surpasses 1 Million Downloads
ConnectIPS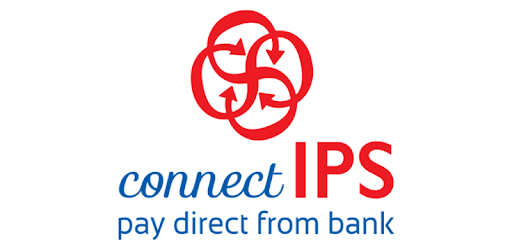 This single payment platform allows customers to link their bank accounts to enable payment processor ,fund transfer and creditors payments.This instant online fund transfer is an extended supplementary app by Nepal Clearing House to make payment swift and appropriate .It supports various form of transactions like peer to peer payment transactions,citizen to government transactions and customer to business transactions.One can enroll themselves by creating connectIPS user and then by verifying mobile number and email Id.
4)Online Shopping Apps
Metrotarkari
This virtual shop, Metrotarkari, which was founded in 2012 allows people to get groceries, agro-based products, and household essentials like fresh organic fruits, seasonal vegetables, meat, and dairy products according to the consumer's preference. Customers can shop here according to the categories and they get delivered at their doorstep in a reliable way. They tend to offer amazing deals with fresh products that are very compelling to the customers.
Smartdoko
Smartdoko offers varieties of products in just a click. It is also known as a one-click solution for shopping virtually. This app is quite responsive and has a wide range of products with authentic price rates and they ensure prompt delivery. Customers can go to the price range section so that they will be able to buy products that are under their estimated budget. Smartdoko has also been selling COVID-19 essentials like personal protective equipment, face masks, thermometers, and sanitizers to ensure the hygiene and safety of their customers.
Sastodeal

Sastodeal was launched in 2011 and is among Nepal's biggest online shopping platform. It always comes up with brilliant offers and ideas to attract customers and to extend its market territory. One needs to sign-up using Facebook or email to get going with the shopping experience. This app allows you to put items in the shopping cart. It has helped to boost the e-commerce industry in Nepal. It has millions of customers and thousands of suppliers all over the country.
5)Ridesharing apps
Tootle

This ride-sharing app was founded in 2017. It also makes it convenient to connect you with people who are going in your way and is transparent about payment since your fare will be disclosed before you make a booking. After you make a booking, it connects you with a partner who is nearest to your location, and then s/he picks you up. This app is secure and prioritizes people's safety concerns.
Tootle has recently started cab service as well.
Sarathi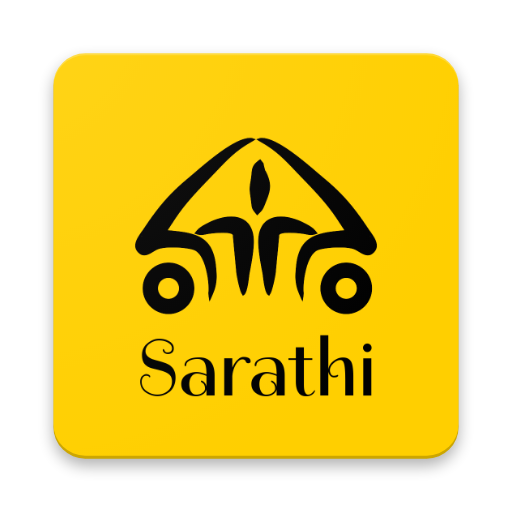 This is a ride acclaiming platform which is among the most suitable ways to get a taxi. It is the adjustability solution that offers ride reserving, renting, and car-sharing. Sarathi came into action in 2017 although it was established in 2016. This app is an exact example of technology-driven transportation. It is accessible at all times, it is quite affordable since it runs on a meter which is completely transparent to the customers and customers can pay through cash, card, or e-wallets.
Easy taxi Nepal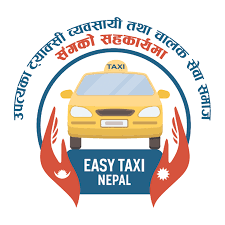 Easy taxi Nepal is an on-demand taxi booking service provider that is based in Nepal. Drivers in this taxi service are circling around your neighborhood and through GPS the closest one will be at your service once you open the app and press a single button. The app is used to send the trip request to the drivers and receive the ride request once the drivers have responded to your appeal. It is compatible with both iOS and Android platforms. This also allows the user to see the driver's location when it is on the way to pick you up.
6) Medical care delivering apps
Jeevee

This most trusted Nepali pharmacy and health app was launched in 2019 and has been serving many people who are seeking their medical support. It helps to manage appointments, emergency responses, access medical history. One can also consult medical experts, medical pharmacists through this app. People can get a consultation with the Namaste Doctor feature in their services in which they can appoint with over 80+ doctors online swiftly.
App of the Month: "Jeevee" || The All in One Health Care App
NepMeds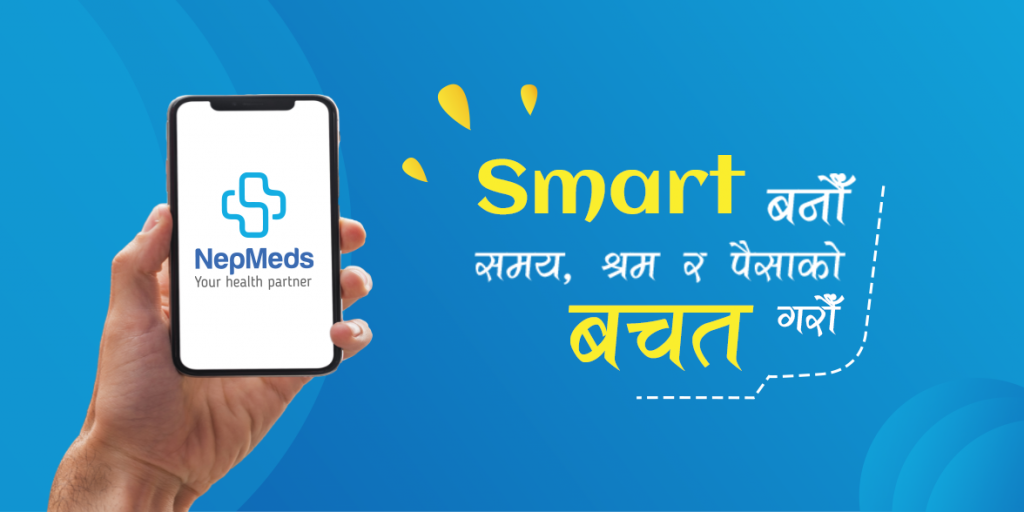 This digital healthcare partner app was commenced in 2019. It offers services like online pharmacy, booking diagnostic tests, online laboratories, virtual doctor consultation, online immunization where you get vaccinated at the place of your preference, wholesale shop offering a wide range of medical supplies and health library which makes one aware of their healthy habits. They offer 10000+ products in their app which they provide to 5+ cities.
ePharmacy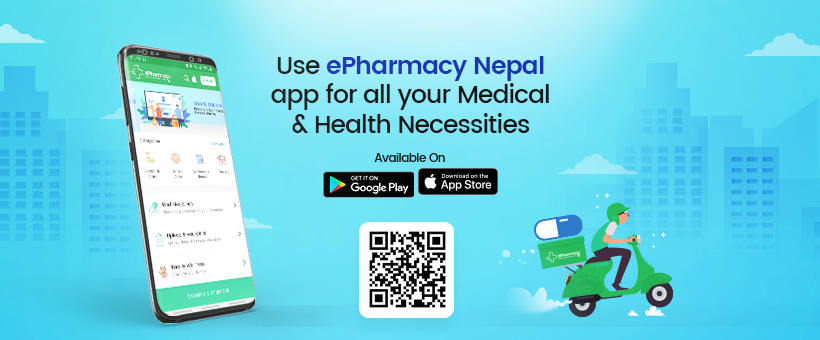 This is a Nepali online medical store. It has a wide range of medications, vitamins, wellness products, diet and fitness supplements, beauty and herbal products, and mother and child care products. They also come up with various schemes and special offers to allure customers. At the present time, they are providing a 10% discount on prescribed medicines.
8) Courier Service App
NepXpress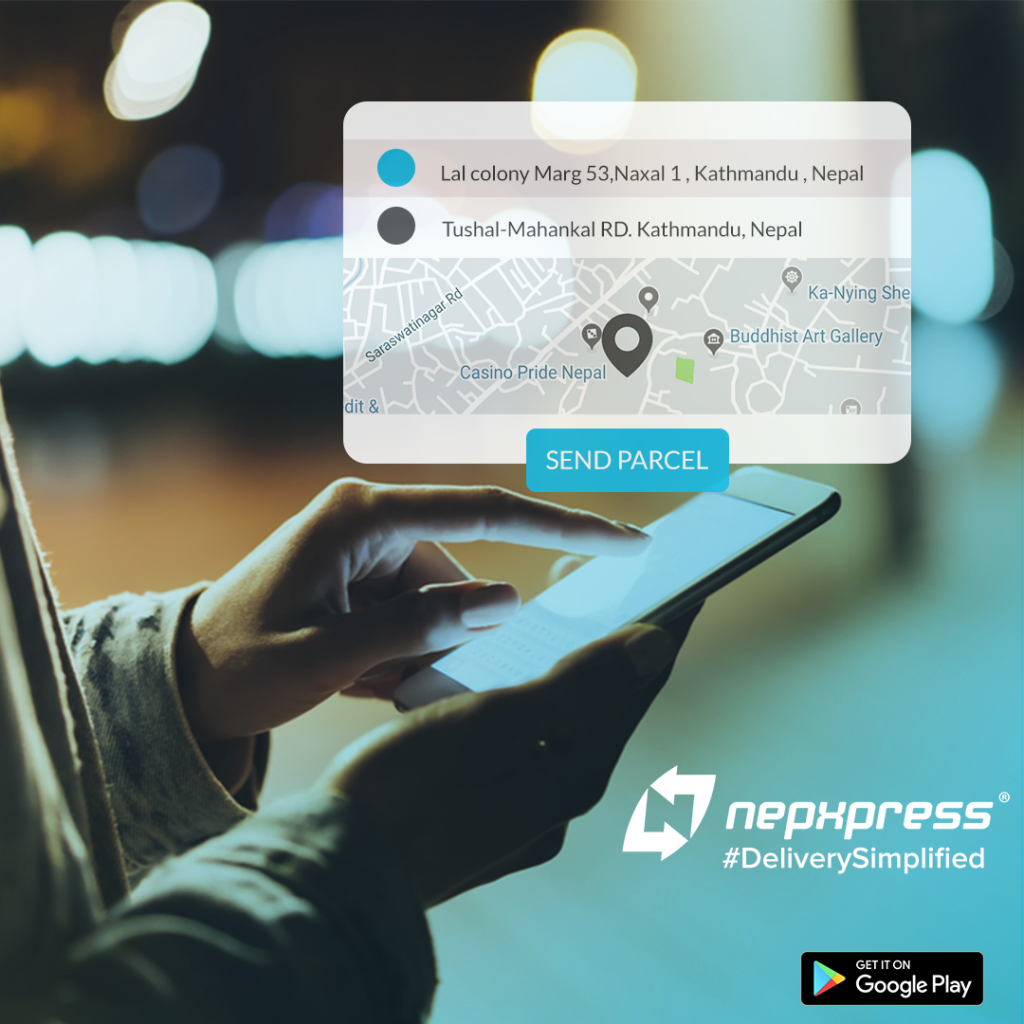 This is a leading courier service which officially started from 2016 .They give reliable and reasonable cargo and courier service, including national and international deliveries .NepXpress provides domestic delivery of consignments all over Nepal within 3-5 working days.One can enter tracking code and track their parcel as well.It includes instant pickup and delivery service to corporates,individual and ecommerce companies.
7) Music/TV streaming apps
Daami Music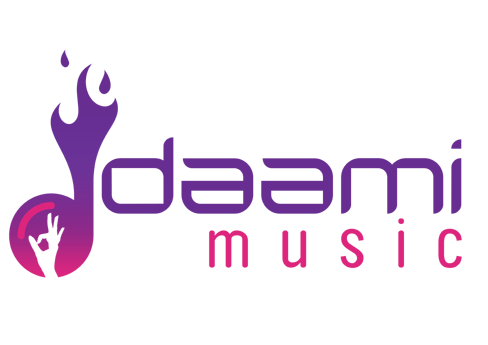 Daami Music is the most popular among Nepali music apps and provides a wide diversification in its genres. The varieties range from pop songs to folk songs and rock to hip hop. Daami music features snap karaoke in its system where you can entertain yourself and sing along your favorite songs. The latest music albums and new releases can be found in this app. It is associated with various payment gateways as its payment partners. This app has almost 12000 active listeners.
NetTV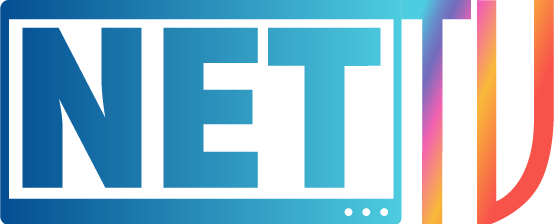 NetTV gives you a seamless Tv experience with features like Live TV with 2000+ channels, DVR, all-weather broadcast, HD streaming service, pause and play, video on demand which allows you to surf any movies or tv shows and multiscreen technology where you can access your favorite TV shows. It ensures 24/7 online and technical support and service and facilitates you with field short managing all on-site installation, maintenance, repairs, and test tasks. You can download the app on the app store or android app on google play. NetTV has been one of the most popular Nepali apps in streaming.
Prabhu TV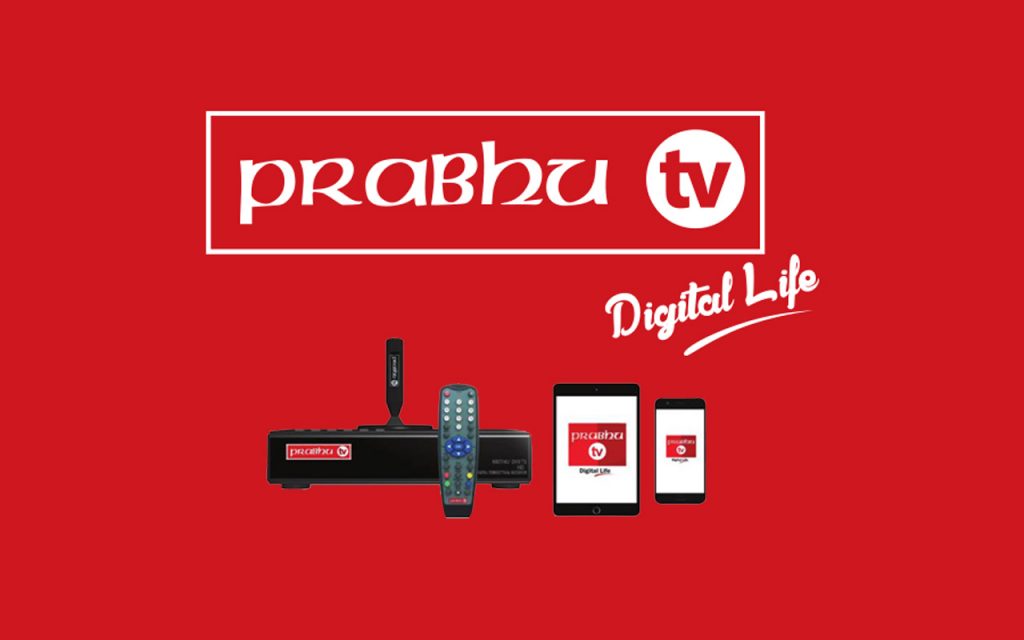 This app provides live media streaming services to its users. It was launched in 2017, it is licensed by the government of Nepal and promoted by Prabhu group to operate the second generation digital video broadcasting in Nepal. It always comes up with festive offers to enhance the TV experience for its customers. Previously customers were only able to watch the live TV channels using their set-up box but now the viewer can also access through the Prabhu TV mobile application.
These above-mentioned apps are very helpful and they make daily life affairs less chaotic. What are among your most preferred Nepali apps?