Companies are heavily promoting Contact-less Digital Payment during this coronavirus pandemic for safety reasons. This has been quite beneficial for companies like Khalti. Consequently it has resulted in rapid increase in the number of downloads of the app as well as its users. Khalti app has now surpassed 1 million downloads and is one of the most downloaded Nepali apps. It falls behind only eSewa in context of digital payment apps. Being fairly new into the scenario, this is a massive achievement for the team of Khalti.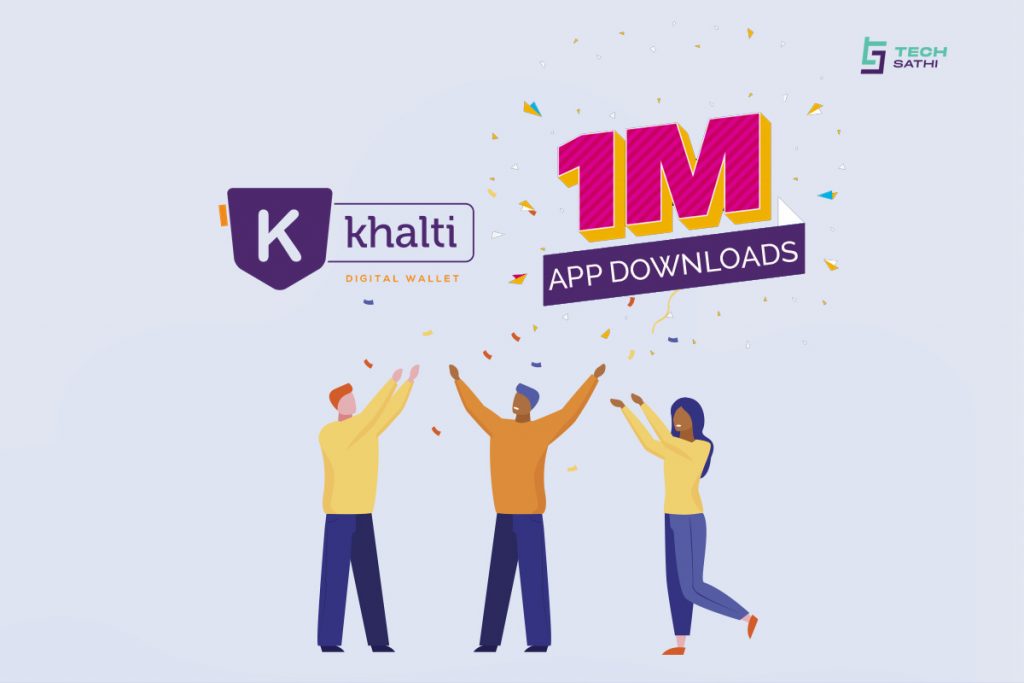 Thanks to their effective marketing strategies like referral offer when they first launched and event sponsorships, as well as various other promotional campaigns the app, has seen a subsequent growth. Not just that but the features of the app and the services they provide have been well up to the mark as well. So, it is a well-deserved milestone that has been achieved by the company. We, at TechSathi, would heartily like to congratulate the team of Khalti for achieving this feat.
About Khalti App
Khalti is a mobile wallet, payment gateway, and service provider in Nepal. Launched in January 2017, Khalti is an emerging online payment solution in Nepal and has been gaining popularity very rapidly. It is operated and owned by Sparrow Pay Pvt. Ltd. Also, Khalti is the 5th digital wallet to get licensed by Nepal Rastra Bank as a Payment Service Provider.
Also Check: 5 Best Digital Wallets in Nepal
The company is home to some of the brightest minds in the country, which includes a team of highly skilled developers and interactive marketers. The goal of Khalti is to simplify the lives of people by bringing financial inclusivity to every individual in Nepal and take the payment industry from offline to online through best practices. Their app had gained a lot of attention from users for having a smooth and friendly user-interface. This indeed was one of the main plus points for them to make a lasting impact on the market. Furthermore, the Khalti app is available in Nepali language too. You could say the app revolutionized user-interface for digital payment apps and others have followed suit.