 Tech giant and the parent company of Facebook, Meta has appointed Httpool by Aleph as an authorized sales partner in Nepal. This position enables Httpool by Aleph to support local advertisers and agencies to achieve their business goals by providing in-country assistance, strategic direction, and expertise across the family of Meta products.
What does the authorized sales partner of Meta mean?
Meta authorized sales partners to act as extensions of Meta's sales teams across the globe. This way, Meta can decentralize its sales and marketing activities along with the overall operations remotely from Menlo Park, California through the extensive sales teams across other countries.
Indeed, the popular concept of management – "Think Global, Act Local" is carefully being implemented by Meta here, by appointing authorized sales partners in respective countries, to penetrate the local market.
And getting this deal was not a piece of cake for Httpool by Aleph, for it had to go through a selection and approval process, meeting the highest level of business needs for advertisers and agencies.
Through Httpool by Aleph's comprehensive understanding of Meta's solutions, the company serves as a direct point of contact across all products, apps, and services, enabling advertisers to make the most of what Meta has to offer.
Moreover, with a local presence in Kathmandu, Httpool by Aleph offers support in official and national languages, provides consulting services on both the strategic and optimization aspects of campaigns, and enables billing in the country's domestic currency, the Nepalese rupee.
This would enable the platforms and products of Meta to localize the content marketing tactics and cater to the local needs of businesses through the medium of advertisers.
In this regard, Sunny Nagpal, Managing Director at Httpool by Aleph in Asia Pacific (APAC) shares,
Adding to this, Jordi Fornies, Director of Emerging markets for APAC at Meta says,
About Httpool by Aleph
Httpool by Aleph is the largest global partner representing leading digital marketing platforms across 90+ markets.
With over 41 international offices and 808 employees, Httpool has been the first choice for many digital media platforms, including enterprises like Meta, Twitter, Tiktok, Snapchat, Spotify, Reddit, Warner Music, Brainly, Quora, Reddit, etc.
Aleph, the holding company of Httpool by Aleph, has been part of the ASP program since 2018, supporting not only the growth of Meta but also the local advertising ecosystem. It has been working as a bridge between such platforms and local advertisers and helping businesses to accelerate their ROI.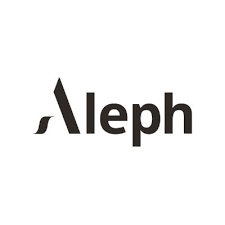 Aleph has a record of excellence in digital marketing and is active with local, dedicated teams in numerous regions around the world, including Africa, Central East Europe, and the Asia-Pacific region for the last 17 years.
It has its headquarters in Dubai, UAE, and Buenos Aires, Argentina. It has been providing the following solutions to its clients:
Proprietary, localized technology
Cross-border credit and payment solutions
Local teams of the platform and industry experts
Digital media education platform
For Nepal, the co-founder and Managing Director of APAC at Httpool, Sunny Nagpal might lead the operation. He manages operations for Httpool in 14 markets of India, Indonesia, Malaysia, Hongkong, Thailand, Vietnam, and Philippines, Bangladesh, Hong Kong, Myanmar, Cambodia, Sri Lanka, Nepal, and Laos.
It will be interesting in the days to come, to unravel what Meta caters to the local market of Nepal and how Httpool by Aleph will succeed in supporting the SMBs here through the social media platforms under Meta. As mentioned above, we will be looking forward to the day when Nepali businesses will be able to choose the Nepali rupee in making payments to the ads instead of USD.
Also Read: Hult Prize At NCIT – the next step to enhance entrepreneurship
You may also like: inDrive to register as a legal entity in Nepal