Are you fond of lavishly nibbling chicken drumsticks at KFC? When it comes to me, I am not a meat-lover but I can recommend my friends to go to KFC and enjoy with their family or other friends this new year.
If your friend is having a birthday around these days, make sure you ask them for a treat at KFC.
It is because one can get a cashback of 10% up to Rs 100 on making QR payments by scanning NEPALPAY QR at KFC for a few days. This offer is valid up to Poush 13 in each and every outlet of KFC in Nepal.
You can make a QR payment through NEPALPAY QR using any mobile banking app that supports it and also through the connectIPS mobile app.
This offer has already started from Poush 10, and you can enjoy this at any KFC outlet, grabbing your favorite buckets at KFC.
At present, the mobile banking apps of Everest Bank, Himalayan Bank, Machhapuchhre Bank, Mega Bank, NCC Bank, NIC Asia Bank, Sanima Bank, Sunrise Bank, Kamana Sewa Bikas Bank, Goodwill Finance, ICFC Finance, Sambriddhi Finance, and some others support NEPALPAY QR. This number will soon increase in the near future, as NCHL is acquiring more BFI members for NEPALPAY QR.
How to make QR payments through NEPALPAY QR?
As mentioned earlier, you can make NEPALPAY QR payments in two ways- through mobile banking and by using the mobile app of connectIPS.
In your mobile banking, you can follow these steps to make NEPALPAY QR payments:
Open your mobile banking app and log in to your account.
On the homepage, click on the QR scan icon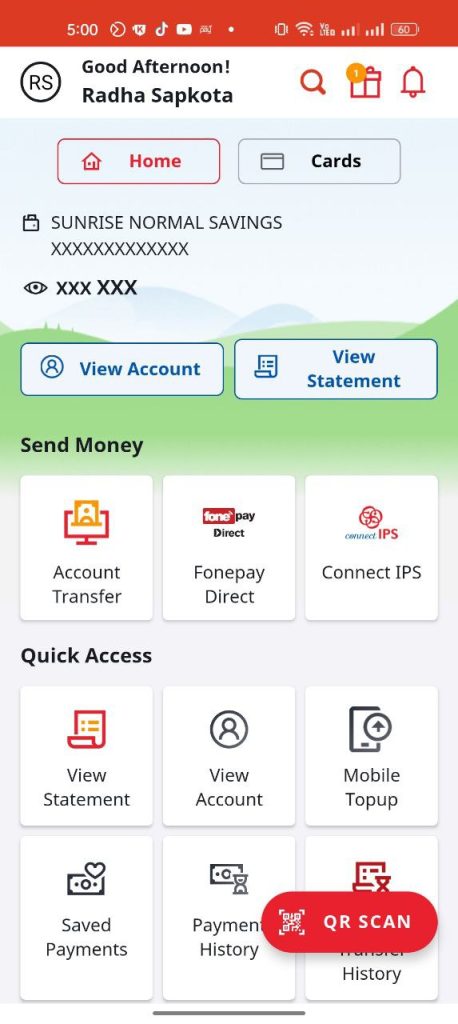 Scan the NEPALPAY QR at the point of sale or counter.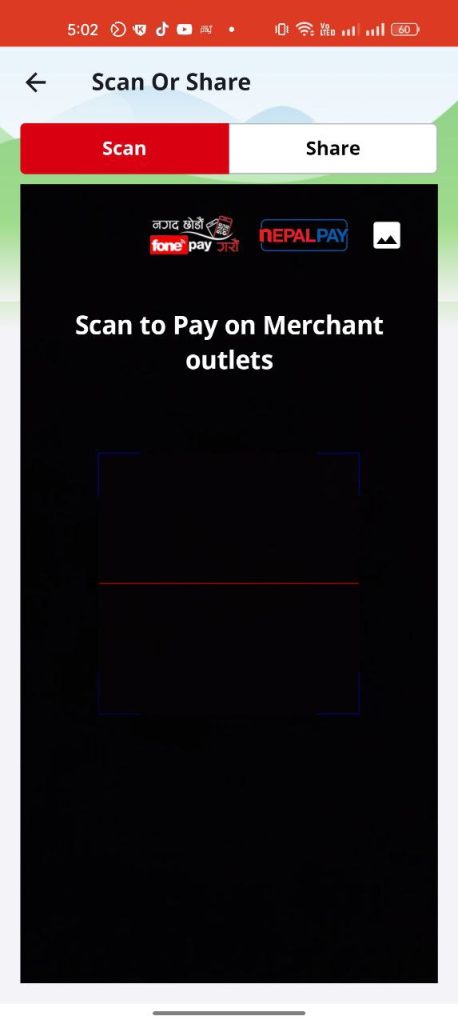 Submit the amount you need to pay and proceed to enter your transaction PIN and/or OTP
Click on submit to make payment.
This way, you can make payments by scanning the QR code of NEPALPAY QR merchants through your mobile banking.
For connectIPS users, you can log in to your connectIPS app and on the home page, you will get to see the QR scan option at the mid-bottom section.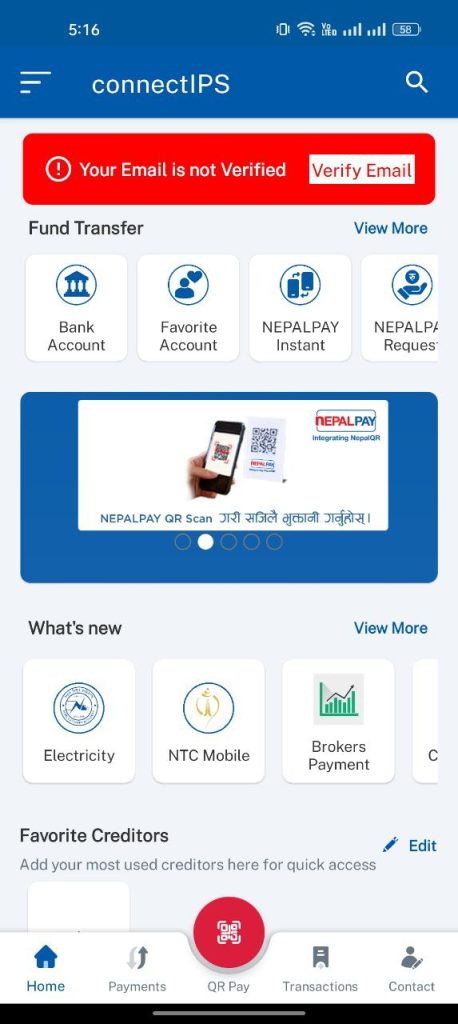 Then, scan the NEPALPAY QR available at your merchant and submit the amount to proceed.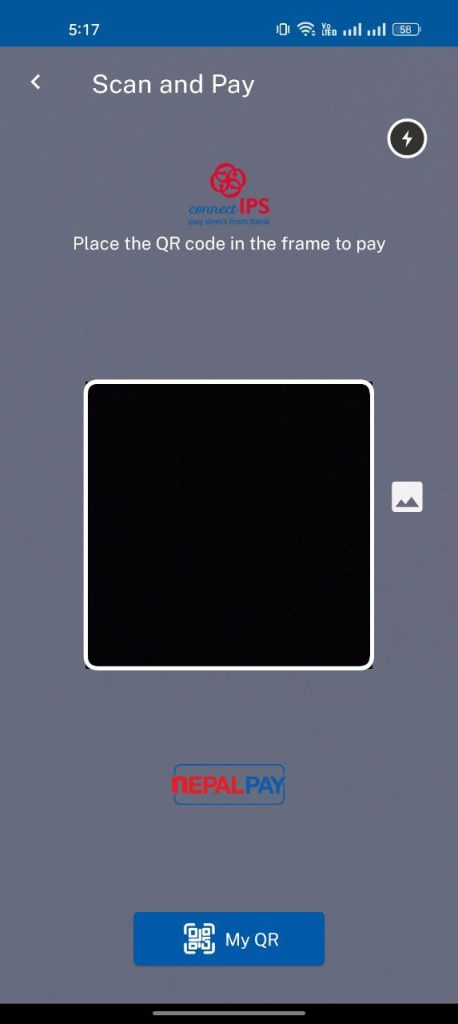 Also, you can share your QR with other connectIPS users when receiving P2P payments.
You can download the connectIPS mobile app for Android phones from Google Play Store and from App Store for iOS devices.
NEPALPAY QR is developed and operated by Nepal Clearing House Limited (NCHL) to promote the adaptability of a unified QR for making digital payments under the interoperability vision that is inscribed in the Digital Nepal Framework 2019. With a more number of member BFIs adding up, it is making a mark in the market. NEPALPAY QR also enables you to make payments to merchants and even make Government revenue payments.
As per the unified directives of Nepal Rastra bank to the payment systems in Nepal, you can make a maximum transaction of NRs. 200,000 per day by scanning QR codes.
Also Read: connectIPS Users Can Now Scan & Pay with NEPALPAY QR at Bhat-Bhateni Super Market