Ludo, an all-time favorite game for Nepalese has crossed 50 Million Downloads milestones recently. The game was developed by Nepali youths under the studio name, Yarsa Games. Now, it reigns among the few apps made by Nepalis that have crossed over 50M+ downloads. This achievement is really noteworthy considering the game was released just 2 years ago.

About Yarsa Games
Yarsa Games is a game studio started by Yarsa Labs. Yarsa Labs is a Pokhara-based software company that focuses on building and distributing high-quality software applications. They started developing games with the main objective of teaching their disciples to develop mobile games. Now, Yarsa Games is one of the top publishers of mobile games in the world. Earlier in February, they reached among the top 1% publishers on Google Play Store.
About the Game
This is a mobile app based on the popular board game Ludo. Ludo is one of the most popular, fun, hilarious, and family-friendly board games for two to four players. For many, it comes as the best of all board games because it lets you have a wonderful time with your loved ones. Ludo is a Latin word with the meaning 'I play'. This game derives from an Indian board game Pachis. so it is also known as the Pachisi. Ludo game and its variations of rules are popular in many countries under the varieties of names.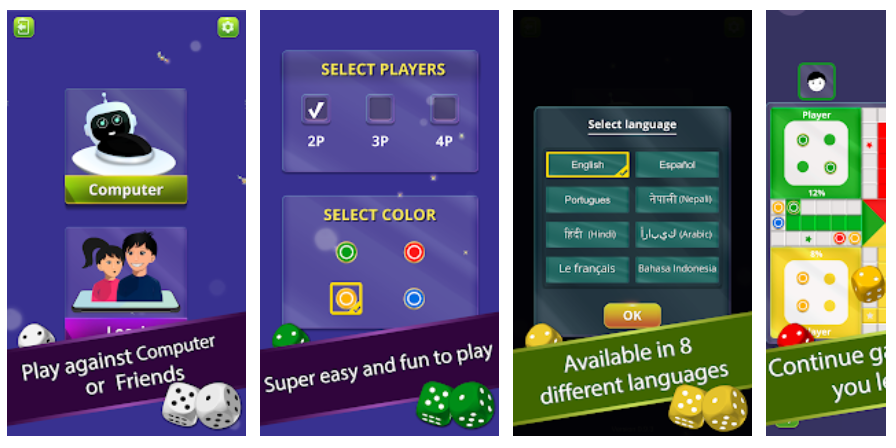 How to Play
Anyone can easily play Ludo as the game rules are simple and easy to understand. At the starting of the game, every player has four tokens/pawns in their yard. The main goal of the Ludo game is to get all four pawns from the yard to the center of the board. The number achieved while rolling the dice determines the movement of the pawns. The pawns are the move in the game's tracks in the clockwise direction. If a player gets a six while rolling the dice, he or she gets an extra chance to roll the dice. Yarsa Games' Ludo is freely available for everyone in Google Play Store.
Recently, Hamro Patro has also crossed 10M+ downloads on Google Play Store.
Lockdown: The Game Changer
In my opinion, Covid-19 induced lockdown appeared as a game-changer for this Nepali Ludo app. Ludo emerged as the most popular game during Lockdown. In the lockdown, there was a trend to play this multiplayer game with friends and family. As a result, Yarsa Games' Ludo gained a huge number of downloads from enthusiasts.