One thing we all have learned from 2020 is that "Nothing comes before health". Due to the COVID-19 pandemic, a lot of people with health issues, either minor or major could not visit the hospital/clinic. However, one thing this Pandemic has brought to attention is the significance of the digitalization of health services. It has certainly improved and increased health apps in the industry. Now we have numerous digital medical services that aid us to stay healthy and secure, let's have a look at some of the best online health services.
Jeeve

Jeevee is a medical service provider which is pretty much like a hospital but it's online! It might sound a little strange but that's just how it functions. Right after you open the app or website you will be directed to the store which has a diverse range of health products from medicines to skincare.
The "Namaste Doctor' feature in this app helps you schedule an appointment with the doctor according to your convenience. They have more than 100 top-notch doctors of Nepal with whom you can consult regarding your health issue. Launched in November 2019, Jeevee has made a brilliant effort to serve our medical needs during times of crisis.
NepMeds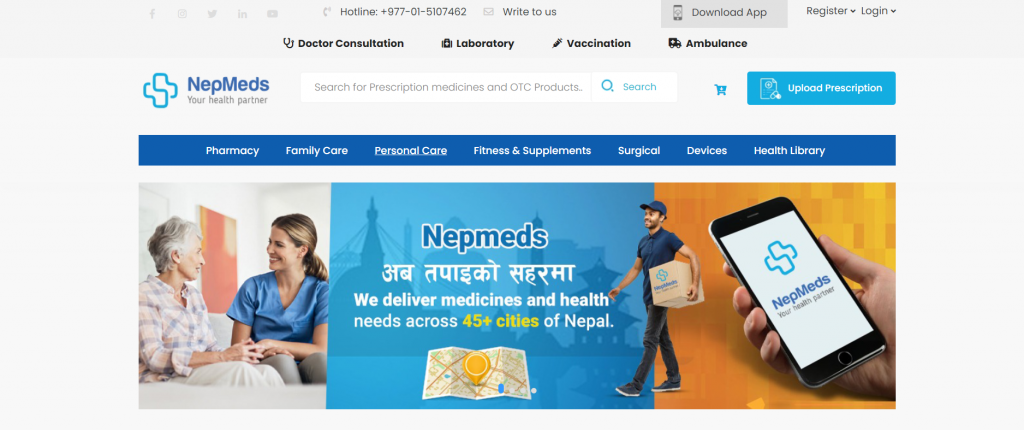 NepMeds is a brilliant digital medical service provider that is available on a mobile app as well as the website, which supplies essential health care products from a wide array of categories from medicines, hand sanitizers, baby care products, masks, and many more. NepMeds connects users to laboratories, doctors, vaccination services, online health record storage as well as advice on living a healthy and fit life.
In order to attract customers, this app has a refer and reward system that benefits users to earn wallet balance when they introduce the app to their friends. They accept IMEPAY, Esewa, Fonepay, Khalti, as well as bank cards for payment. You will be able to receive a discount of up to 30% if paid through Khalti or Esewa. Presently, NepMeds functions in Kathmandu and Chitwan only but they intend to expand to other major cities of Nepal soon.
HamroDoctor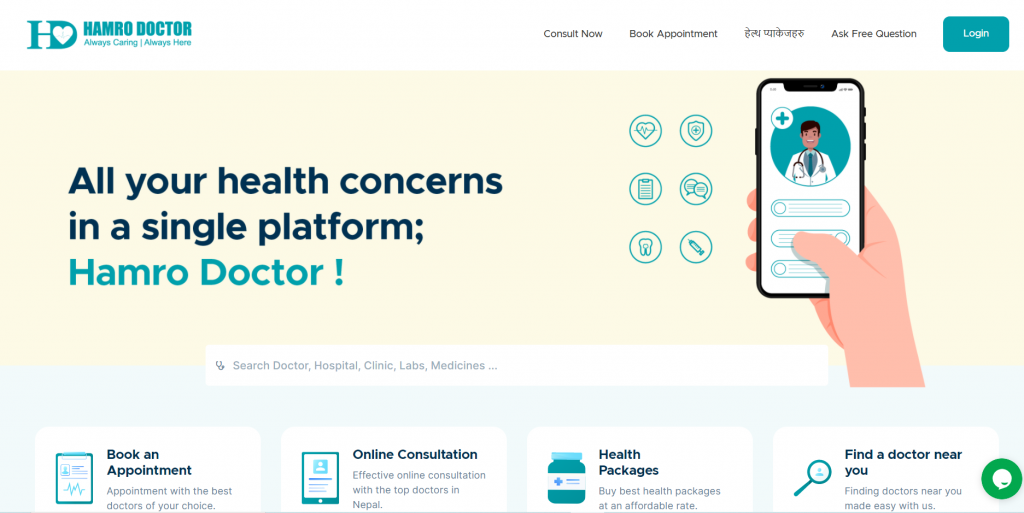 Hamro Doctor is a one-stop app that offers all kinds of medical support and information services. Getting started with the app they have several categories to browse from. Beginning with the hospital tab, arranged in alphabetical order there are numerous hospitals of Nepal where you can search for its contact details, doctors of that hospital, number of wards and many more. Moving on we have an Ambulance tab through which you can immediately contact ambulance from several hospitals. Likewise, in accordance with the type of health issue, you can swiftly discover the medicine associated with that problem from the medicine tab.
Next, they have is doctors tab through which you can browse doctors specializing in various field of health along with information of which hospital they belong to. This app also has blog articles uploaded by doctors and live chat forums where the users can request any health inquiries with the doctors. One of the best facilities of this app is probably the Blood donor service. You can request blood as well as sign up to donate. Complete information of the donors is registered based on their blood types and you can request blood from any of them.
Hamro Swasthya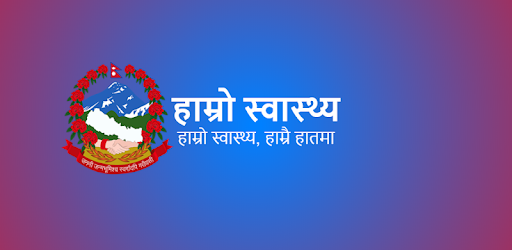 Swasthya Jankari is a mobile application that was innovated as a quick response measure to the global Coronavirus pandemic. Primarily focused on COVID-19 currently this app provides essential statistics, facts and info regarding the virus. They have up to date record which includes of latest 24 hours district wise, country wise and worldwide statics of COVID-19.
This mobile application is designed in the Nepali language for now and is very easy to use which doesn't involve any login or signup. Through their emergency contact feature, the user can consult with a doctor via phone call or email which also means online doctor service at a screen tap. As reported the app will soon be adding more medical features and details in the coming days.
Conclusion
The online medical app industry is growing persistently, with new apps being publicized, and prevailing ones getting updated to incorporate the newest revolutions and functionality. The COVID-19 pandemic has helped online Medical Apps evolve to make our personal health and life better