 Khalti digital wallet has introduced an attractive service for its customers where they can transfer and deposit money to any cooperative account for free. Apart from the bank transfer service, now Khalti has introduced this service to ease the cooperatives account holders.
What are the additional privileges?
Under this service, the users can easily avail of depositing or transferring funds to the cooperatives listed in Khalti. They can enjoy the following services:
One can deposit money to 400+ cooperative accounts available in Khalti
Similarly, they can make 10 transactions in a day for free.
The limit per transaction is up to Rs 25,000 and daily limit is Rs 1,00,000.
Likewise, from Khalti, they can make 10 transactions or send Rs 2,50,000 to any cooperative account per month without any extra service charge.


Khalti is allowing this service to the KYC verified users, Khalti Pasal, and agents. Those who don't have a Khalti account can download the Khalti App for both Android and iOS. Then, they can verify their KYC instantly within 2 minutes.
Regarding the offer, Khalti Digital Wallet's Senior Officer – Social Media and Content Marketer, Ms. Rownika Shrestha shared,
"We are extremely thrilled to be able to make a little contribution in saving customers' time through this service. Now, they no longer have to visit Cooperative institutions to pay their loans or deposit the amount to save. They can do it from Khalti within a few taps. We are hopeful that this facility will help in making our dream of Digital Nepal come true."
How to make Cooperative transfer for free from Khalti?
Open the Khalti app and Log in to your account
Go to Khalti's homepage and tap on "Cooperative Transfer" option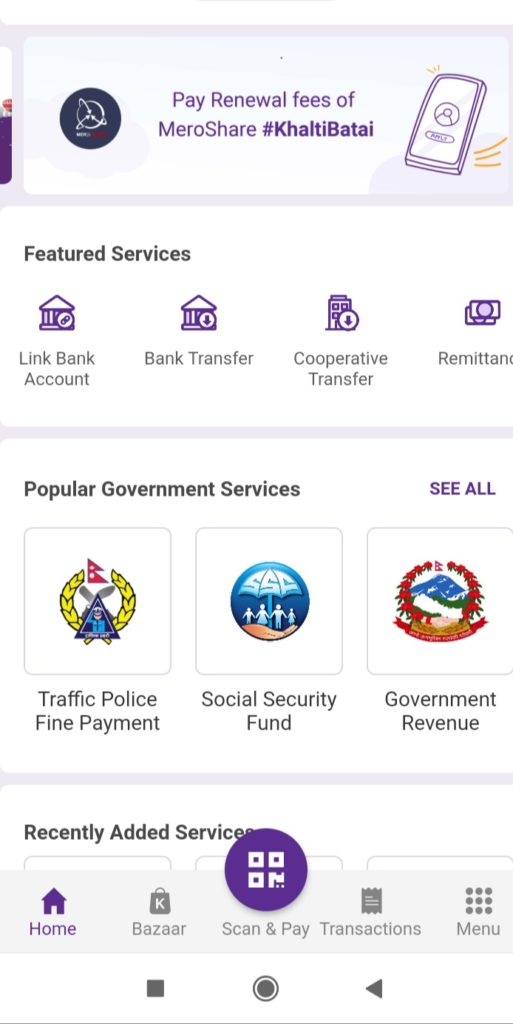 Enter the required details.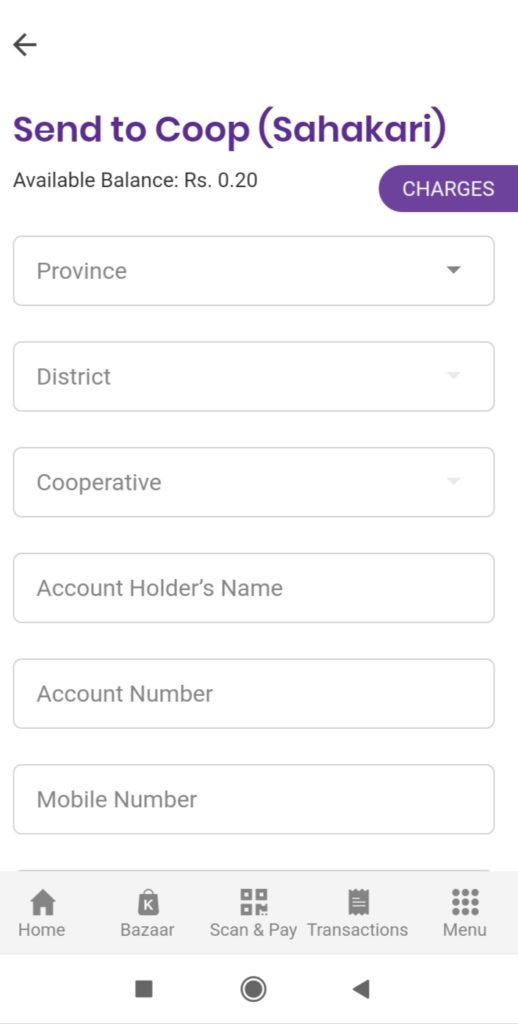 Then, tap on the "Validate Cooperative Account" button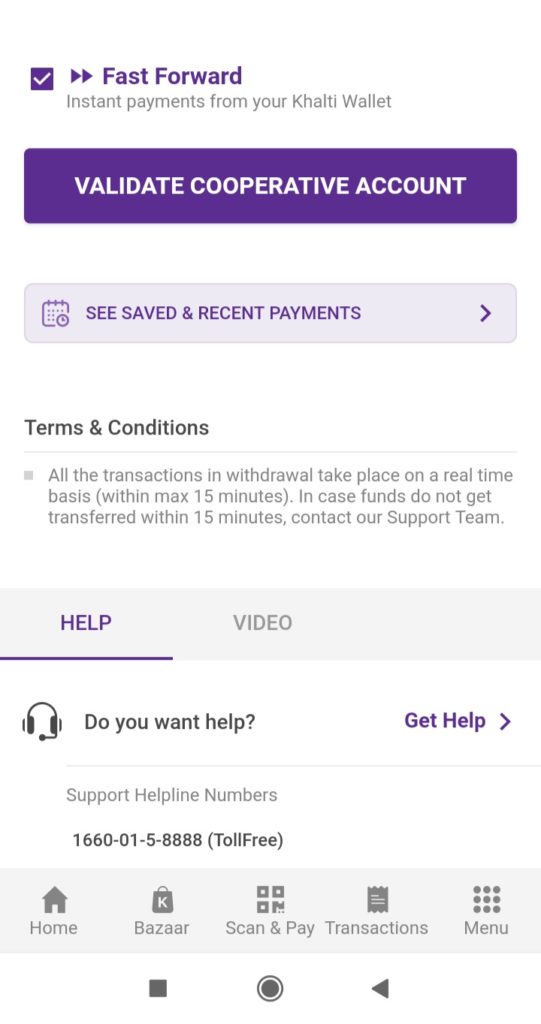 Finally, confirm the details and click on the "OK" button.
This way, you can transfer the funds from your Khalti account to the listed cooperatives for free. It would ultimately relieve you from the hassle to walk into the cooperatives for depositing cash. As per the directives of Nepal Rastra Bank, digital wallets are finally including funds transfer to cooperatives as well. Since the cooperatives in Nepal has a huge member base, it would certainly help their customers to perform transactions easily. Moreover, they can prevent themselves from health risks during this pandemic while enjoying this service for free! According to Khalti, the major objective of this offer is to digitize every payment method performed in Nepal.
Also read: Khalti Releases Version 3.0 in Flutter; What's New in this Update?
About Khalti
Khalti Digital Wallet, established in 2017, is a popular Digital Wallet and Payment Gateway in Nepal. Currently, it has more than 1.9 million + active users throughout the country. From Khalti, users can recharge their phone, TV, pay their internet bill, insurance premiums, Government Revenues, Waste Management Bills, buy domestic flight tickets, and many more.