 One of the popular electronic companies of Nepal, Accurate has yet again launched and added a new gadget to its wide array of products. Recently, Accurate Nepal unveiled a wireless headphones model AHP-01 at an incredible price of just Rs 1999. With such an affordable price and exclusive key features, it could be the new trending headphones in Nepal.
Accurate is an electronic and gadget company dedicated to creating all aspect users. The company deals with various accessories like chargers, wireless speakers, earphones, power banks, and so on. It is one of the local brands that has been launching many accessories here in Nepal. With a history of more than 25 years in the market, Accurate offers quality products at an affordable price for Nepali consumers.
Overview: Accurate AHP-01 Headphones
Accurate AHP-01 has a truly wire-free design with a comfortable fit. Not only it generates high-quality audio but also inputs crystal clear audio through its built-in microphone. The 300mAh battery backup in the phone takes 2 hours to charge fully. After a full charge, it can play music for up to 5 hours continuously. The receiver distance for these headphones is up to 10m.
Similarly, the new headphones have an aesthetic color set of black and golden yellow. With Bluetooth version 4.2, one can easily connect to their phones or laptops and enjoy the music uninterrupted. To add sweetness to the deal, the all-new AHP-01 headphones come with 6 months manufacture warranty.
Accurate AHP-01 Full Specifications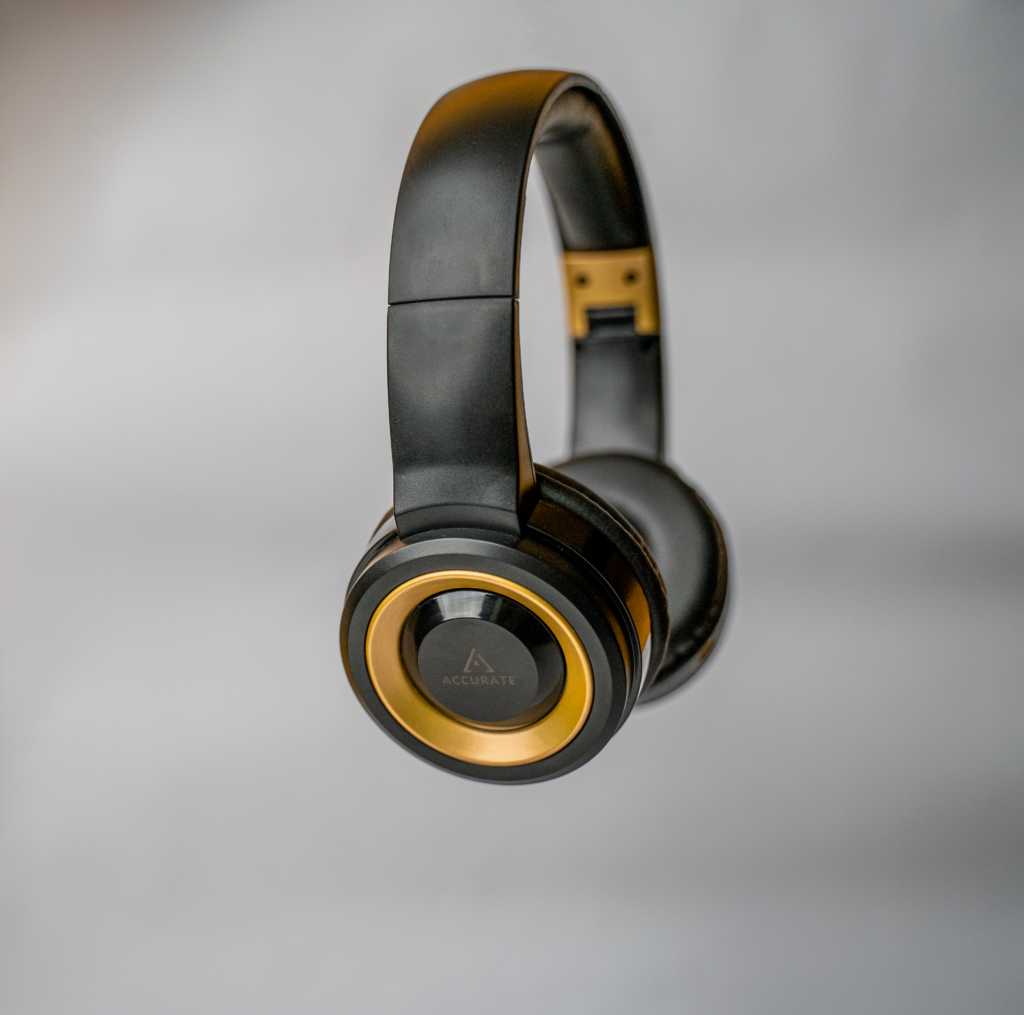 The Accurate AHP-01 Headphones comes with amazing features mentioned below:
Bluetooth version
V 4.2
Driver Unit
40mm
Sensitivity
105db+-3db
Frequency Response
20-20KHz
Receiver Distance
up to 10m
Battery
300mAh battery (3.7V)
USB Type
USB 2.0
Playback Time
Music playback up to 5 hours
Charging Time
2 hours charging time
Features
Bluetooth, Sensitivity Microphone, Volume Control,
Switch Songs, Answer/Reject calls, Redial, AUX
Price and Availability
Currently, Accurate AHP-01 is available for purchase from online orders and Accurate Facebook Page. If you are interested in buying these incredible headphone, you can contact for online order at 9818138867. As mentioned earlier, these headphones will cost you only Rs 1999. Soon, it will be available for order via Accurate Daraz Mall and other e-commerce sites.