 Khalti digital wallet is now available in its new version 3.0. It has upgraded its app system from version 2.69 to version 3.0 with some additional features on August 1, 2021. The update is available for both Android and iOS users.
What's new in Khalti 3.0 Version?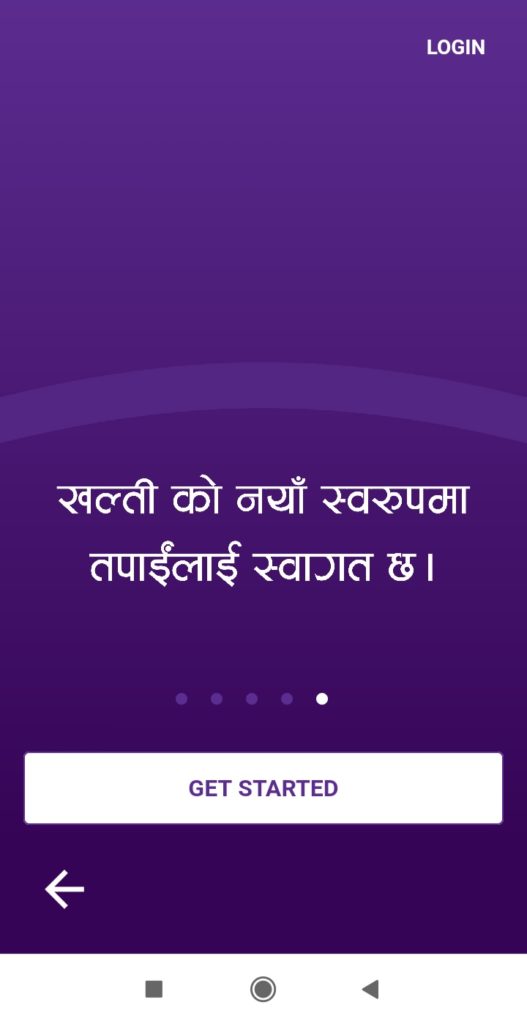 As Khalti releases its new version, it is now available with:
New User Interface (UI)
Added Features
New version 3.0 completely built in Flutter
Yes, Khalti digital wallet is now fully developed using Flutter, a Software Development Kit by Google. What's interesting is that, Flutter gives the similar UI on both Android and iOS. Furthermore, it provides an attractive interface which is easy to use on both types of devices. It means, now both Android and iPhone users can enjoy this new UI in Khalti.
In addition to that, it has added exciting features in the app namely:
Better security with Khalti MPIN
Khalti Points
Universal Search
Bazaar Section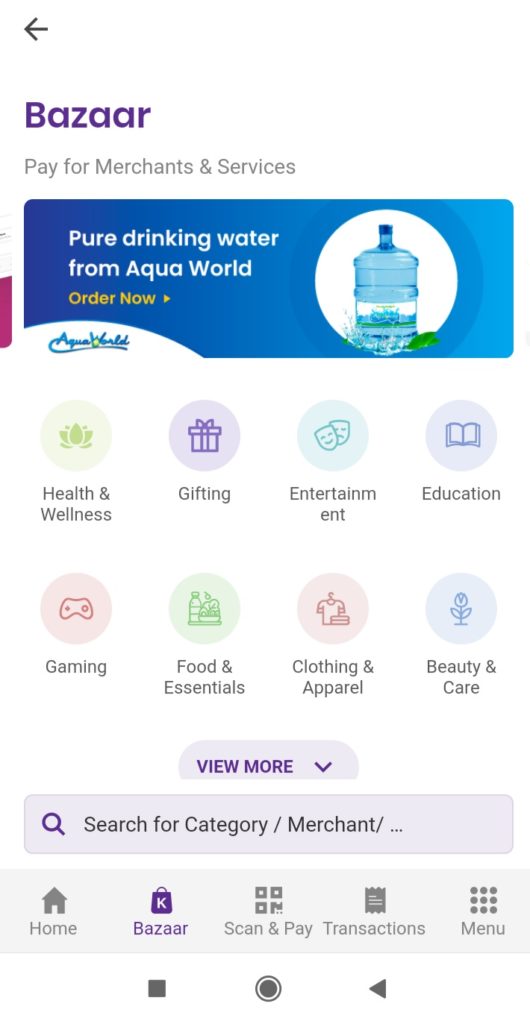 5. Support in app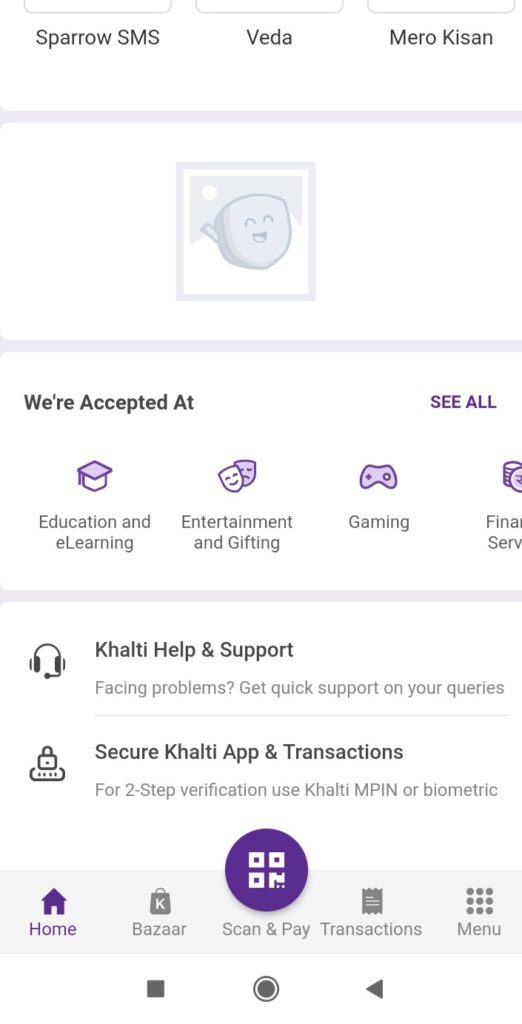 6. Saving Payments
7. New Offers and Cashback Updates with new UI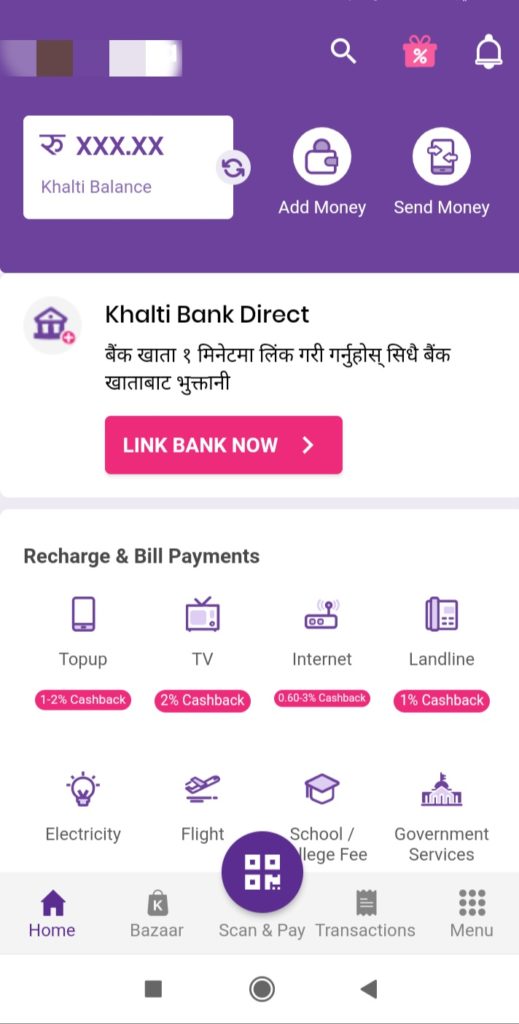 These updates are available with the same UI for both Android and iOS .
How to Update Khalti's Version 3.0?
If you are wondering how to upgrade your Khalti app, you can simply click on the Menu option on bottom right corner and click on "Check for Updates".
Or, you can visit to http://khalti.com/app and tap on "Update" button.
If you have already upgraded this app, you can enjoy its added features which is really quicker than before. If you have not downloaded this app, you can simply download it from Google Play Store for Android or App Store for iOS.
About Khalti Digital Wallet
Since its establishment in 2017, Khalti has been providing easy, reliable and competitive digital payment options through its wallet. Similarly, its amazing cash back offers, widely accepted payment options and interoperable features like QR code scan option, bank linking option along with added governmental services has made it popular among more than 15 million users. Likewise, you can load your wallet from 50+banks and 5000+ Khalti counters.
In addition to digital payment services, it has contributed for the society at large by organizing various charity and educational campaigns.
There are about 10 governmental payment options available in Khalti at present. Similarly, Khalti is the first PSP in Nepal with open API which means the developers can test its system. Moreover, this feature allows users to accept payments from:
Khalti Users
eBanking users of partner banks
connectIPS users
SCT/Visa Card holders
Did you update the new version of Khalti digital wallet? How did you feel about this new update? Are there any suggestions for Khalti regarding it? You can post your reviews from the app's "Rate this App" tab in the menu.
Also read: Khalti Relieves Merchants by Providing API for Free