'IME Pay' app has crossed one million downloads. IME Digital Solution Limited started the app to promote and ease digital service in Nepal. Similarly, the count of users to use to enjoy the company's service themselves or with the help of any agent has reached three million.
Prize for a lucky winner:
At this moment of celebration, IME Pay is providing a special prize to its users. One lucky winner to top-up mobile will receive a prize from One Plus Phones via 'lucky draw'. Starting from October 5, this service will remain valid till October 15.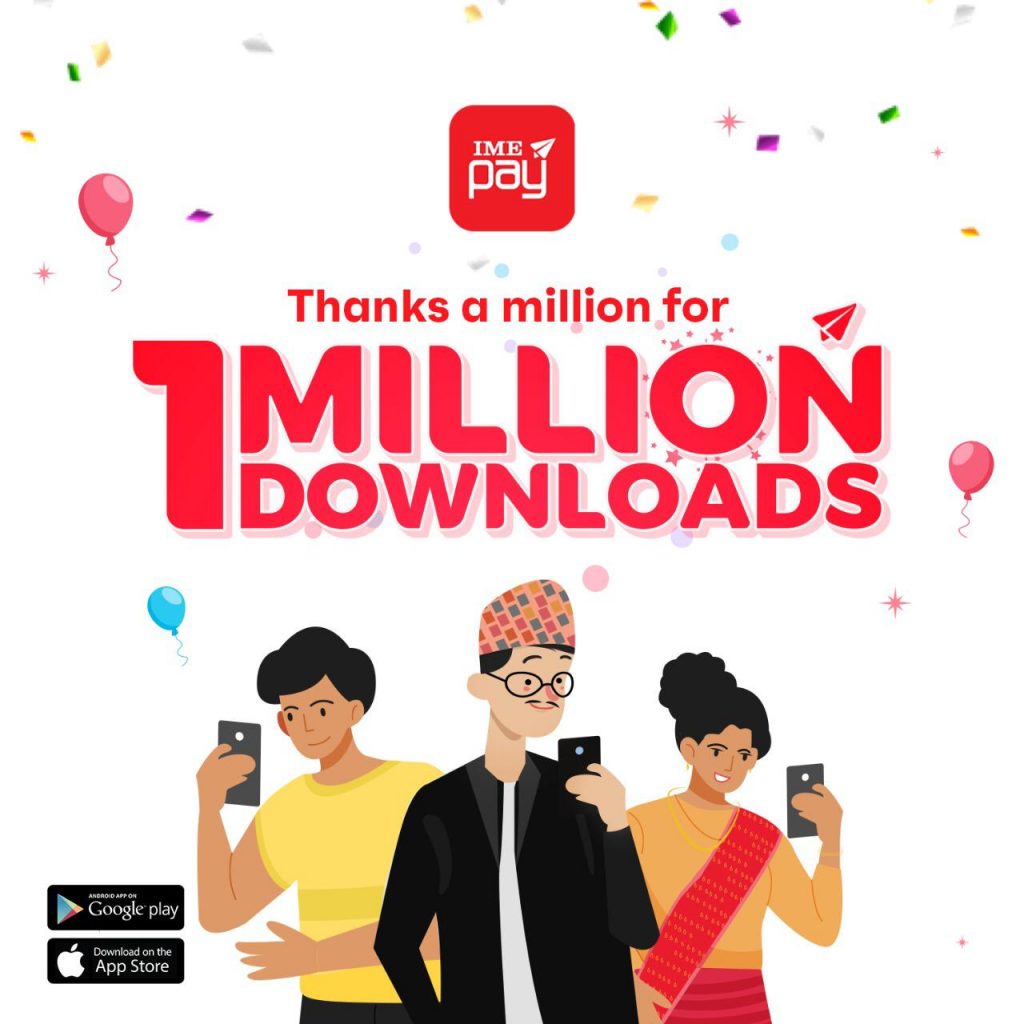 IME Pay and Digitization:
Focusing on country's plan to prioritize digital services, IME Pay is working on diversifying its services. The company has been fully focused on making their services user-friendly and effective.
The Chief of IME Pay, Hemraj Dhakal says, "Achieving a user count of more than three million within a short period of company's commencement is a great deal. Further, it all was possible because of enormous support and belief from our users and associated business organizations. I also thank all our hard-working staffs for showing passion and devotion towards every work we assign them."
Digitalization has become the prior demand for people today. IME Pay has been engaging in expanding its systems and services through the app and the company will supposedly introduce new features and changes soon. Due to COVID-19, a global pandemic, health issue is now people's major concern. Thus, IME Pay is also enforcing people's safety through its services. For this, it has introduced safe remittance and several other services via IME Pay App.
Also Read || 5 Tips for Making Money Online During the Pandemic
Company brand, satisfied users, timely offers, and facilities are some reasons behind IME Pay App being a renowned national as well as international business media. Moreover, this has enabled it to maintain a good reputation among digital service providers in Nepal.
About IME Digital Solution Limited:
IME Pay is a digital service provider under IME Group. Besides this, it is a company with more than 30,000 agent outlets. According to NRB's payment plans-2072, IME Digital received permission to provide digital service through telecom and became the first digital service provider to get such permission.
IME Digital will be providing mobile wallet service under the "IME Pay" brand. This will help the users to make various utility payments themselves or with the help of any agent. Further, money transfer, QR code payments, utility payments, recharging phone and more will become easy. IME Digital aims to make digital services accessible to all. So, let's hope to see Nepal being tagged as a digitally forward country in coming days.