 With the rise of e-commerce businesses in Nepal, online delivery has been commonplace in the valley and major cities. The success of food delivery platforms along with online medicine delivery platforms is also speeding up here. Moreover, the outbreak of Covid-19 and the undergoing health crisis has posed a challenge among people to get health care facilities. Similarly, the growing demand for medicine supplies amidst the lockdown has triggered the growth of online pharmacies. This has further led to the establishment of the online delivery of health care services and medicines in Nepal. Since the lockdown, some of the online medicine delivery platforms are getting momentum in the valley. Hamro Pharma is one of them which has been facilitating the purchase of medicine and other healthcare-related products in one place.
Know more about Hamro Pharma; What does it offer?
HamroPharma is a new online medicine delivery platform that offers digital pharmacy services. It is a platform of Sadhana Wholesale Pharma for online delivery of health items. It is a one-stop solution that provides medicine delivery services of various health care products to people's doorsteps. Those who are taking prescribed medicines can order for their medicine in this platform and get them delivered easily.
They can simple visit HamroPharma's website www.hamropharma.com and search for the medicines and other health care items. It offers an array of services like:
Availability of Doctor Prescribed medicine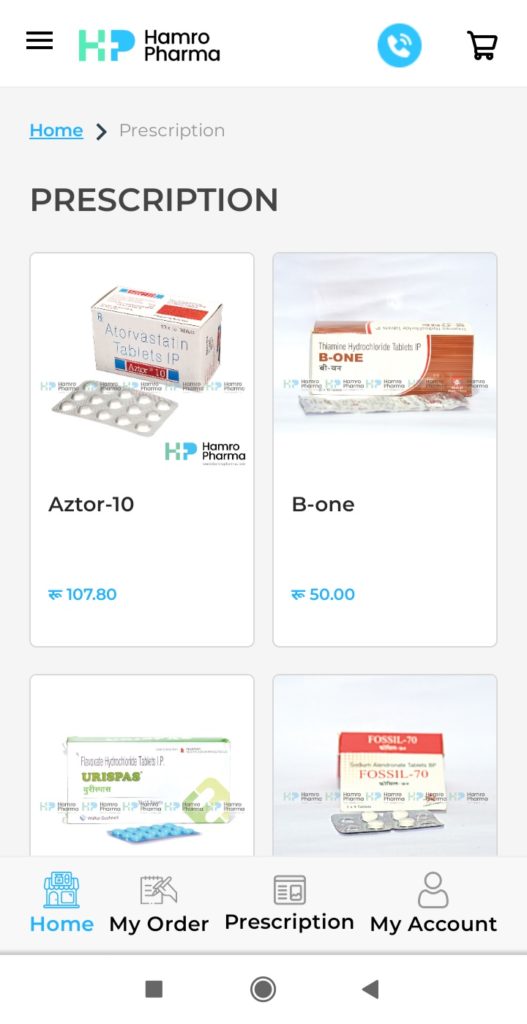 Over the counter items
In-screen display of prices
Pathology facilities where they collect the samples at your home
Free home delivery with 12% off
With this, the customers can get rid of the hassle to search for medicines in every stores. They can get the prescribed medicines at home within 48 hours of order.
How to use the services?
Firstly, the customers should go to the website of HamroPharma. Then, they should log in and submit the doctor's prescription and also mention the amount of medicine they need. They can add the medicines and other items to the cart and pay through either cash or digitally through e-Sewa. Additionally, they can place their order via viber/whatsapp number 98010 09979 , toll-free number 16600142676 or email at [email protected].
How can Hamro Pharma help us with its service?
With the facility of direct ordering medicine online, the users can relieve from rushing to buy medicines searching in store to store. Similarly, HamroPharma saves time and effort taken to search for medicine, leaving the important works. It is not obvious that you'll always find the medicine in the store you are looking for. Hence, there is HamroPharma which can deliver them to your doorsteps. Moreover, it can save you from infections during this covid-19 pandemic since you can order medicines with the comfort from your own home.