 GoPro is a company that provides users with premium action cameras at a premium price. After the massive success of GoPro Hero 8, the company has launched GoPro Hero 9 in Nepal through Icefall Technologies, Nepal. This model addresses some of the downsides of the previous version of the camera, like a smaller battery and non-changeable lenses. With noticeable upgrades over Hero 8 Black, Hero 9 should be the first choice for consumers looking to record cinematic short videos and vlogs. So, let's take a look at the areas the device brings improvements, with GoPro Hero 9 Black price in Nepal.
GoPro Hero 9 Black Overview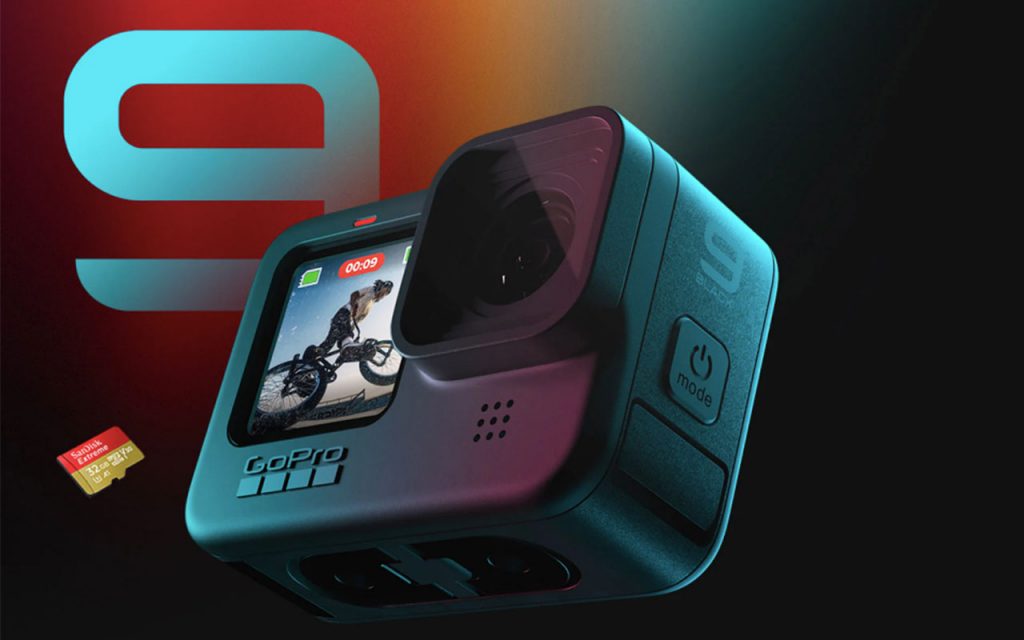 Design & Display
The biggest change in the camera this year is the design. The body of Hero 9 Black is wider, thicker, and heavier overall, with a larger battery. A larger battery comes with many advantages but a big disadvantage is that the device no more supports batteries from its predecessors. In front, we get a secondary screen, which will help in framing yourself precisely. This is the feature we all have been waiting for in a GoPro camera, as some of the competitors of the company, like DJI Osmo Action, have already integrated the feature. The device comes with foldable mount, so you don't have to get an extra case for the mount.
More on the displays, we now get a larger 2.27″ color display, as compared to monochrome displays on previous versions. The 1.4″ front display comes in handy in keeping yourself framed while vlogging. However, the rear screen is laggy and sometimes freezes, which can easily be fixed through software updates. The front screen shows all kinds of basic information like battery percentage, frame rate and video resolution, remaining memory, etc. The front screen is not touch-responsive though. Like the rear display, it is laggy and viewfinder is slow to show real-time footage. But, as said earlier, this can be fixed through a software update too.
Photos & Videos
The device now has a larger 23.6MP sensor, allowing it to capture 5K videos at 30FPS/24FPS. The increased in resolution means some extra pixels and details can be captured from the action camera. However, the difference between 4K and 5K is not massive as you would expect. The Hero 9 Black can record 4K at 30/60FPS as usual, 2.7K at up to 120FPS(wide lens only) and 1080p at up to 240FPS. For photos, the device can shoot stills at 20MP. Furthermore, frame grab is now 14.7MP in the device, meaning you can take a frame from a video and save it as a photo.
Hero 9 Black comes with Hypersmooth 3.0 for super stable videos, even for higher resolution videos. It also comes with TimeWarp 3.0 for cinematic videos you can play with. Also, the device supports scheduled capture so that you don't have to be present in every situations to capture some time-taking shots, like capturing sunrise or sunset.
Features & Mods
GoPro Hero 9 Black is waterproof, meaning vlogging in rain would not be a problem for the camera. The device sports a larger 1,720mAh battery, as compared to 1,220mAh on Hero 9. This should last significantly longer as compared to same resolution videos(30% to be precise). But, at full 5K video recording, the device should not hold for too long as it pushes more pixels, increasing the load on same processor used as Hero 8.
It supports digital lenses like SuperView, Wide, Linear + Horizon Leveling, Linear, Narrow, etc. The Max Lens mod will enable you to record even more stabilized videos and more wider shots. With the mod, you get Horizon Leveling, meaning you can rotate your camera 360 degrees and you won't even notice it in videos. Other mods include Light mod and Media mod. The mods will be available to buy later on. The other features include hindsight, live burst, duration capture, voice controls, etc.
GoPro Hero 9 Black Specifications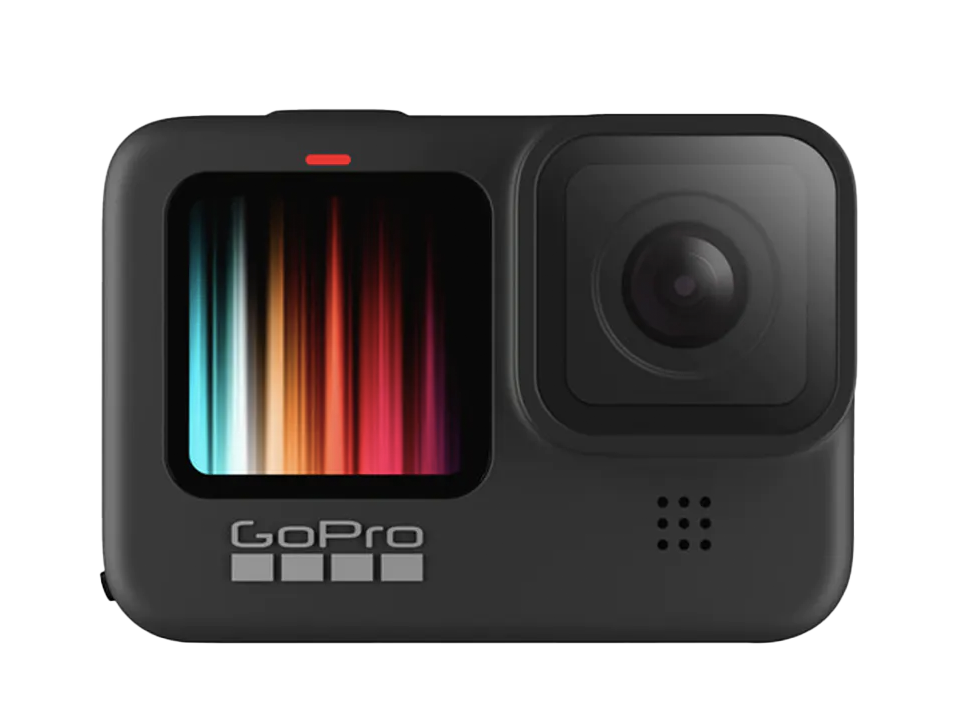 Dimensions & Weight
71.0 x 55.0 x 33.6 mm
158 g
Display
2.27″ (Rear)
1.4″ (Front)
SoC
GoPro GP1
Battery & Charging
1,720mAh
USB Type-C
Camera
23.6MP
5K at 30FPS
4K at 60FPS
2.7K at 120FPS
1080p at 240FPS
Other Features
Max Lens Mod
Media Lens Mod
Light Mod
Horizon Leveling
Hindsight
Live burst
Duration capture
Voice controls
Scheduled Capture
HyperSmooth 3.0
TimeWarp 3.0
GoPro Hero 9 Black Price In Nepal
GoPro Hero 9 Black is available in Nepal to buy at NPR. 65,500. For the mods, you will have to wait, as it will be available later on.
| | |
| --- | --- |
| Model Name | Price In Nepal |
| GoPro Hero 9 Black | NPR. 65,500 |