Transcend DrivePro 20 is the new Motorcycle camera from Transcend which is going to be your riding partner ensuring your safety and solidity. Transcend DrivePro 20 dashcam has a compact, minimalist design and is equipped with the STARVIS™ high-sensitivity image sensor, which captures high-resolution images with extremely fine tonal gradation even in low light; a 140° wide-angle lens that provides the best coverage of the road; up to 1080P Full HD recording at 60fps to capture every crucial detail; Wi-Fi connectivity for live monitoring on your smart devices; and emergency recording for maximum protection. Today we will talk about the Key specifications, features, and price of DrivePro 20.
Transcend's DrivePro 20 Specifications: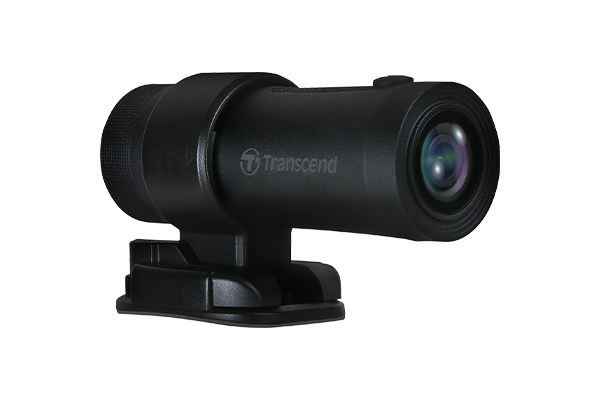 | | |
| --- | --- |
| Dimensions: | 90.2 mm x 30 mm x 30 mm (3.55″ x 1.18″ x 1.18″) |
| Weight: | 74 g ( Camera) and 20 g ( camera holder) |
| Resolution: | Full HD 1080P @ 60/30 fps |
| Interface: | micro USB to USB Type A |
| Storage: | 32GB microSD card included and supports 64 GB/128 GB/256 GB |
| Viewing Angle: | 140° (diagonal) with an F/2.8 aperture |
| Battery Life (Max.) | 2.5 hour(s) but can vary with usage |
| Required system OS | Microsoft Windows 7 or later, macOS 10.10 or later, Linux Kernel 2.6.38 or later |
| IP Rating | IP68 |
Transcend's DrivePro 20 price and availability:
Transcend's Drive pro is going to be sold from starting price of Rs. 28,000 in Nepal for its 32GB model. You can get DrivePro 20 from Nagmani International.
Transcend's DrivePro 20 key features:
Protability:
Since looking at its dimension of just 3.55″ x 1.18″ x 1.18 Inches and weight of 74 g, this device looks simple and portable. For this reason, Transcend's DrivePro 20 dashcam is mainly designed for motorcycles and scooters. Its compact and small size makes it easy to install on a helmet. You can turn the DrivePro 20 on by pressing the power button for 3 seconds.
Full HD 1080P recording :
The Transcend's DrivePro 20 uses a STARVIS™ image sensor and Wide Dynamic Range (WDR) technology to capture high-resolution images and videos with superb & rich color even in low light. It supports Full HD 1080P recording at 60fps and 30fps, by which the camera captures every important detail including number plates.
Wi-Fi connectivity:
The Transcend's DrivePro 20 also has Wi-Fi connectivity that works with the exclusive DrivePro App to provide real-time footage playback and download on your mobile devices and laptops. This makes sense as you will not have to pull out your SD card every time for Video footage.
Built-in battery: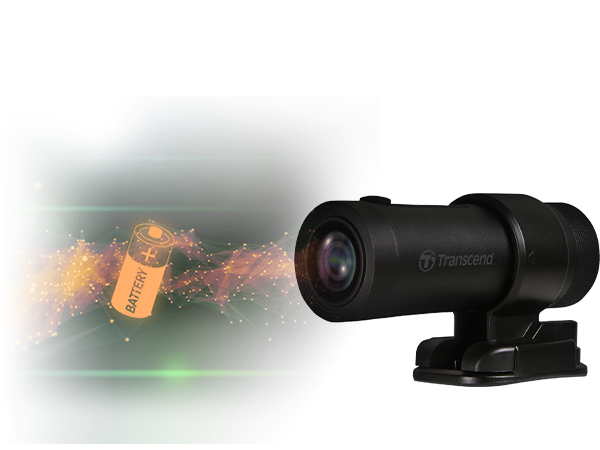 The Transcend's DrivePro 20 comes with a high-capacity Li-Polymer battery, allowing up to a maximum of 2.5 hours of recording on a single charge. A micro USB to USB Type-A cable is provided that allows you to charge the dashcam from a computer or other devices with 5V output.
Power saving mode:
The Transcend's DrivePro 20 also offers a power-saving mode. If the dashcam is in standby mode for more than 5 minutes, it will enter the power-saving mode. This will help to reduce power consumption unnecessarily.
How to operate Transcend's DrivePro 20 dashcam?
When it comes to operating any device, many fundamental factors arise like where to install it and how to control it. The answer to these questions is very easy as Transcend's DrivePro 20 can be installed in helmets of bikes and scooters.
It can be operated by its own software, named as DrivePro Toolbox. DrivePro Toolbox offers you a video sorting function, smooth video playback, video editing, screenshot, and map view. Also, You can synchronize the front and rear footage to carry out these operations.
Don't Miss: Acer ConceptD 7 Ezel: A Performance Beast
Verdict
Summing up in a brief, Transcend's DrivePro 20 can be your new safety partner especially when you are riding Motorbikes or Scooters. This dashcam will inform about what's going on and beyond that. It will be more effective for accident tracking and reaching out for emergency help and rescue. The factor that makes DrivePro 20 more special is its Wi-Fi connectivity. talking about its application and productivity, It is ideal for motorcycle/scooter riders, delivery services such as postal and parcel delivery, motorcycle taxis, and food delivery services.