 Is Engineering your dream? But you don't know how to prepare and be ready for it. Don't worry, a new app has surfaced called 'EngineeringDote' which can be all you needed to start your engineering journey. Engineering Dote has been created as a one-stop solution for IOE aspirants.
About EngineeringDote
EngineeringDote has been developed in association with PEA which is one of the best entrance preparation institutes with 25 years of excellence. All the contents that you can see inside the app are made by PEA experts and IOE toppers. A total of 20,000 downloads has been garnered by this app till now. The developers claim that for the last two years IOE toppers used this app for their preparation. Besides this, it is tried, tested and trusted app for all engineering aspirants.
Major Features of EngineeringDote
1. IOE Test Series
While preparing for the engineering entrance examination, just reading is not enough. It is equally important to know what we are actually seeking from the source and as soon as we grasp information we should compare our understanding. For knowing where to stand, it is important to take daily or weekly test series. The well-prepared tests by PEA experts that reflect the model of IOE entrance can help students find & work on their areas of improvement.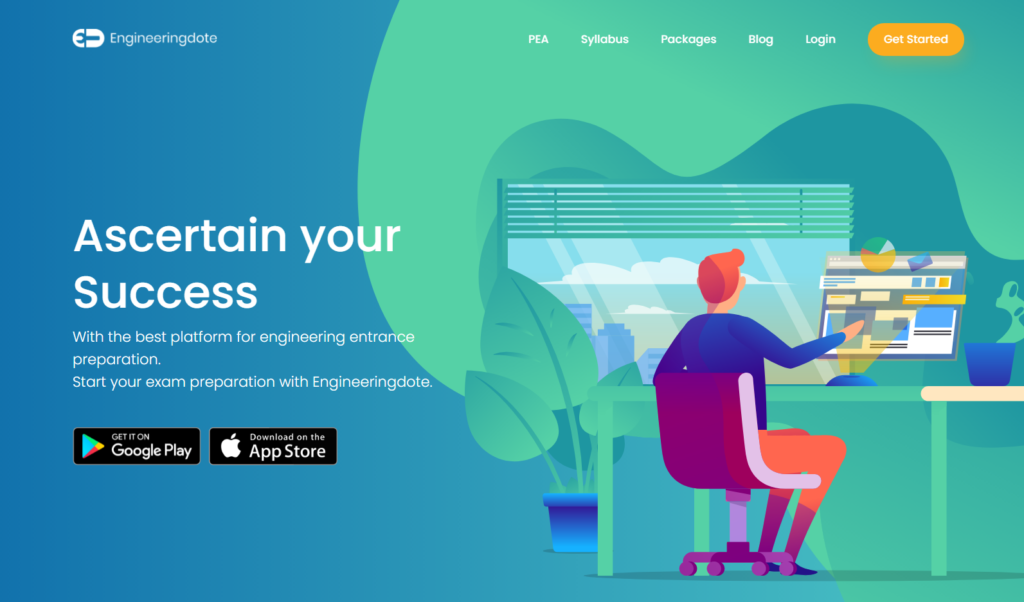 2. Mock Exams
This application has a unique feature that lets you take tests in an exact simulation of the IOE exam model. Testing is a part of learning. Until and unless your knowledge is not tested you do not complete the full circle of learning. Thus, the developers have provided tests that are an exact simulation of the entrance examinations that not only make the students confident but also prepare them for the real exam scenario. It also helps in building time management skills.
3. Daily Capsules
Every day while using this app, students can start with 40 high-yield questions. This feature helps in adopting reading as a daily habit. EngineeringDote is just a way to make your life easier as you can study in your comfort and carry your entire syllabus at your fingertips. In order to build your everyday learning habits, they have a feature called "Daily Capsule" which is a mandatory test that every engineering aspirant should take for their own benefit.
4. Analytics
During your daily and weekly practices and tests, you become aware of your shortcomings and limitations in certain chapters. So, to get better at tests, it is equally important to track our performance throughout our preparation period. Don't worry, you don't have to manually do anything for it, the personalized report generating feature in-app does that for you seamlessly. It provides customized progress reports for each user which helps them know their progress.
5. The best resource with wide range of study materials
Last but not the least, finding a credible source is extremely important because we shouldn't be studying from questionable sources. Thus, checking on the author, reviews of the article, and the number of users is important. There are many learning applications but choosing the right platform according to your need and budget is very crucial. EngineeringDote is developed by the toppers of IOE who are well aware of the students' needs when it comes to Engineering Entrance Preparation. All the contents in the app are revised, reviewed & recommended by experts of PEA.