 What is Black Friday?
The fourth Friday of November following the festival of thanksgiving is celebrated as the Christmas shopping season in the United States. In recent days, retailers offer holiday sales in this time period. The culture of promotional sales during this time period has recently been adopted by online shops as well.
What is Daraz Black Friday? What's there to look into?

Daraz Black Friday claims to be the greatest online shopping event in Nepal. They claim that the deals go bigger and better each year with discount up to 70% for their valued customers.
Exclusive Phone Launches on the occasion of Daraz Black Friday
6.6-inch touchscreen phone with 720*1600 resolution powered by 1.8Ghz processor. Techsathi has already covered this phone in much greater detail.

Realme 7 phone offers a plastic back with plastic frame with a back cover has dual-tone glossy back. It comes in two color options, Mist Blue & Mist White. Realme 7i is the toned-down version of Realme 7. Techsathi has covered the specifications of these phones in the past.

Some new phones
Check more about this phone in Poco M2 Launched in Nepal: The Only Phone with 6GB RAM, 128 Storage Under NPR. 20k in Nepal.
We've covered this phone in Xiaomi Debuts Redmi 9 Series in Nepal: New Market-Dominating Entry-level Smartphones?
To know more about this phone, do read Samsung Galaxy FE (Fan Edition) Arrives in Nepal as Daraz Exclusive.

Limited Black Friday Vouchers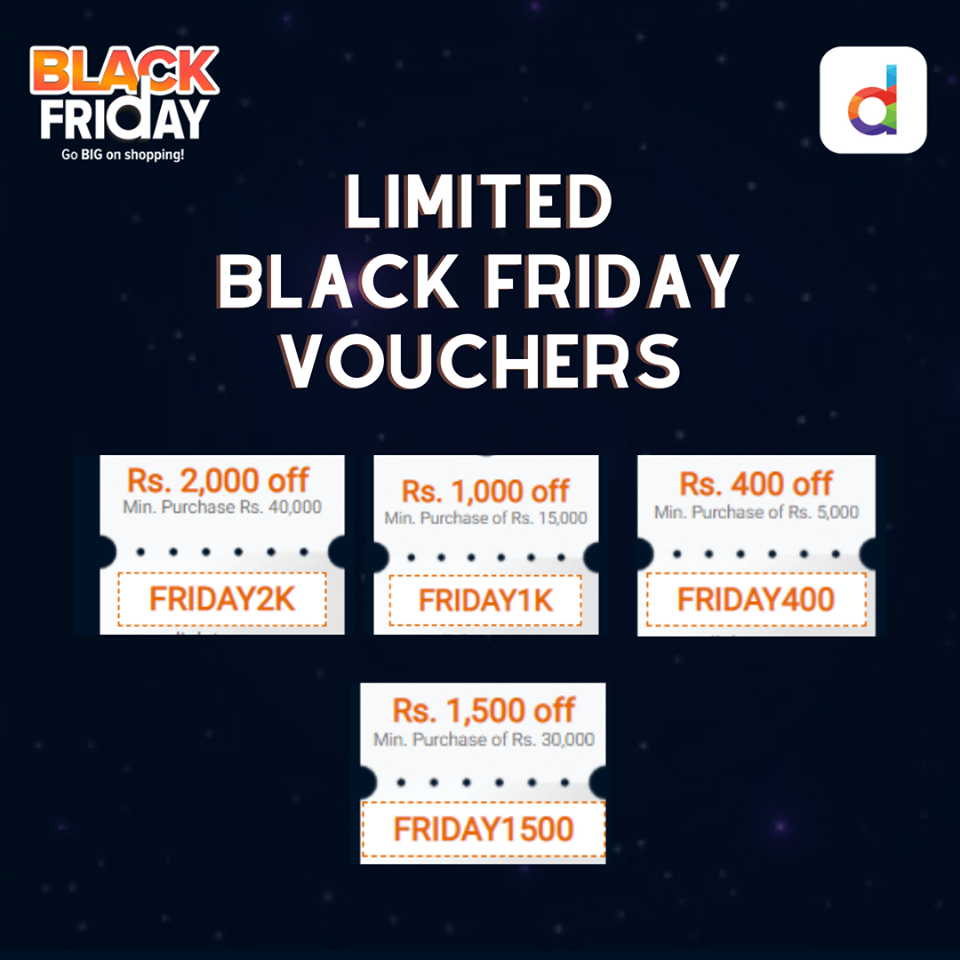 Some other offers on the occasion of Black Friday
Discounts on winter home appliances from DaraMall Brands.
What is darazMall?
DarazMall is a carefully handpicked selection of branded products brought in directly from brands and brand authorized sellers. One can only find official outlets of renowned international and national brands. It's the premium section of Daraz if you could call it that.
There are two types of stores within DarazMall:
Certified Stores: These are certified official re-sellers or distributors of specific brands.
Flagship Stores: These are a selection of online stores for brands including a number of popular local and international brands.
Discounts from brands: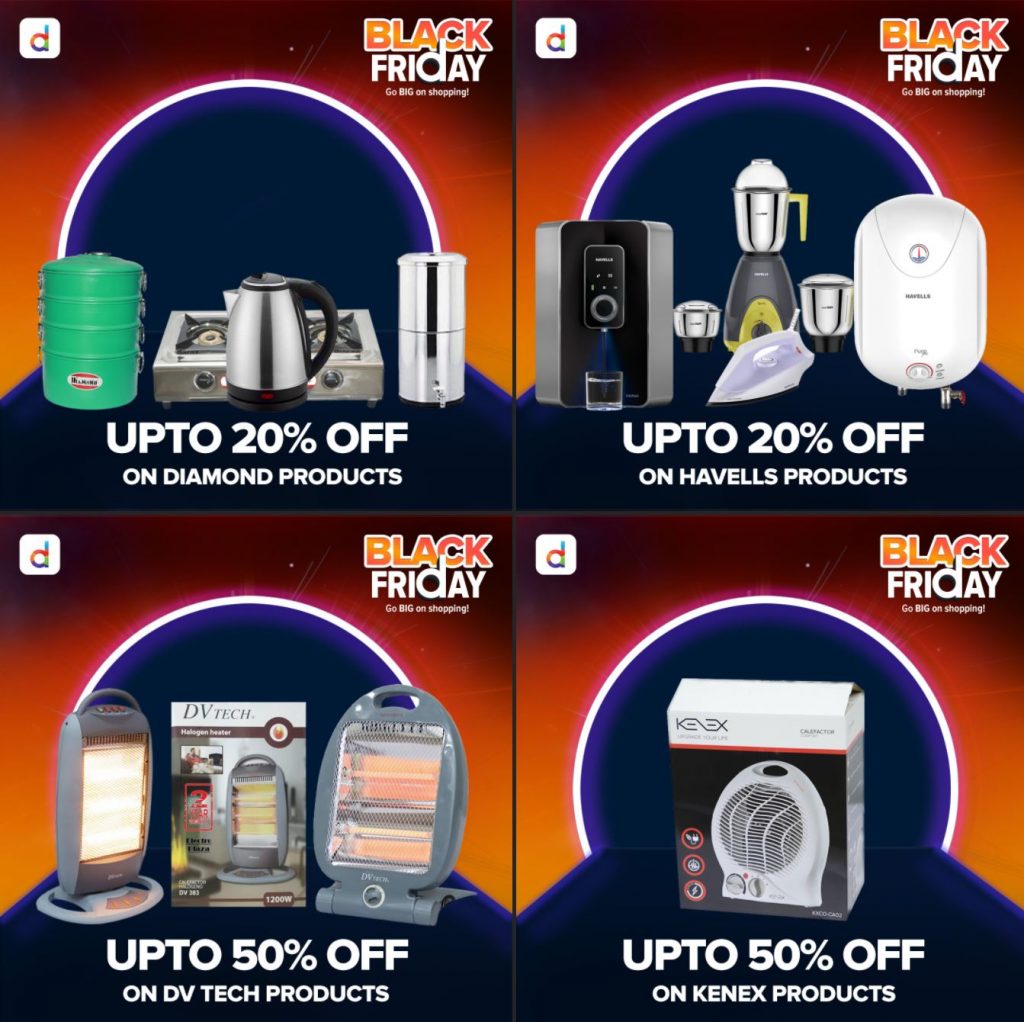 Enjoy Bank Days Discounts on Friday, Saturday and Sunday from …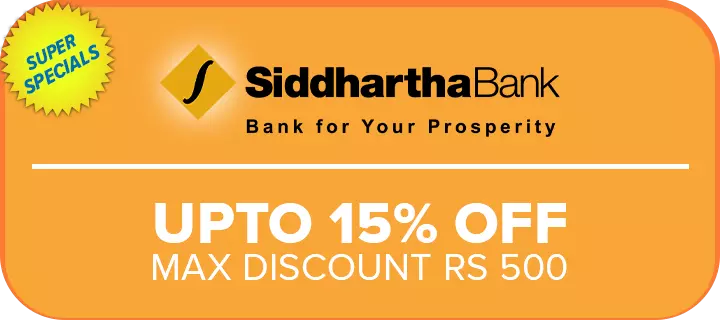 Other offers:
Shoes and apparels:
Sonam Gears: Upto 70% off
Ktm cty: Upto 50% off
Goldstar: Min 10% off
Jfisher: Upto 60% off
Fastrack: Flat 10%
Adidas: Flat 10% off
Kamiliant: Up to 50% off
Bata: Flat 10% off
Lifestyle and health products:
JUAS: Upto 15%
Earth Rhythm: Upto 15%
Rohto Mentholatum Nepal: Upto 50% off
Juicy Chemistry: Upto 25%
Brillare Science : Flat 5% off