After months of speculations, Krafton games have finally launched the beta version of Battlegrounds Mobile India on the Google play store. The game is only available to players who had signed up for the beta version which began on May 18th. If you hadn't already registered for Battlegrounds Mobile India you can register right now. After that, you can download and play the Beta version of the game on your device right away.
How to Download and Play Battlegrounds Mobile India
In order to download and play the game, you should first register your account for the beta program which was started on May 18th. If you haven't registered for the beta testing yet you can register right now by visiting this link.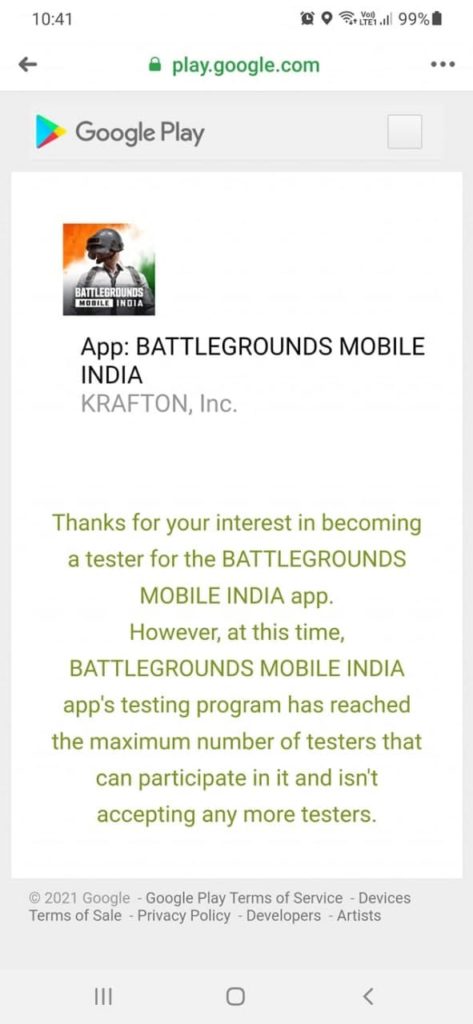 You may get a message saying " The beta program is full" in that case Don't panic and try after a few hours as Krafton games stated that it will open the slots at regular intervals.
Upon successful registration, you will be redirected to the download page of the beta version of Battlegrounds mobile India which is approximately 721 MB in size.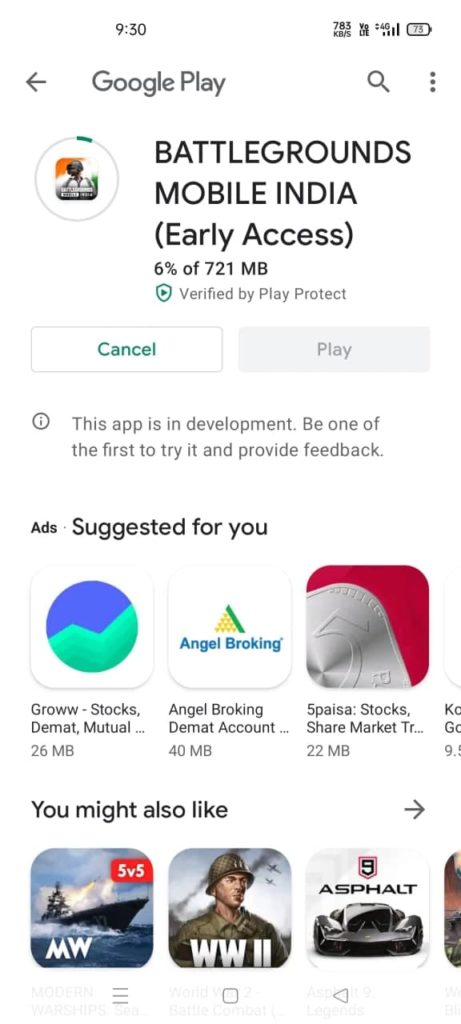 After downloading the game on your device simply register for a new account and you're good to go. Your phone needs to run Android 5.1 or higher version and must have available internal memory of around 2GB for the complete installation of game assets. You'll get special items including Recon Mask, the Recon Outfit, Celebration Expert Title, and 300 AG as a reward for beta testing.
Can I migrate my PUBG Data to Battlegrounds mobile India?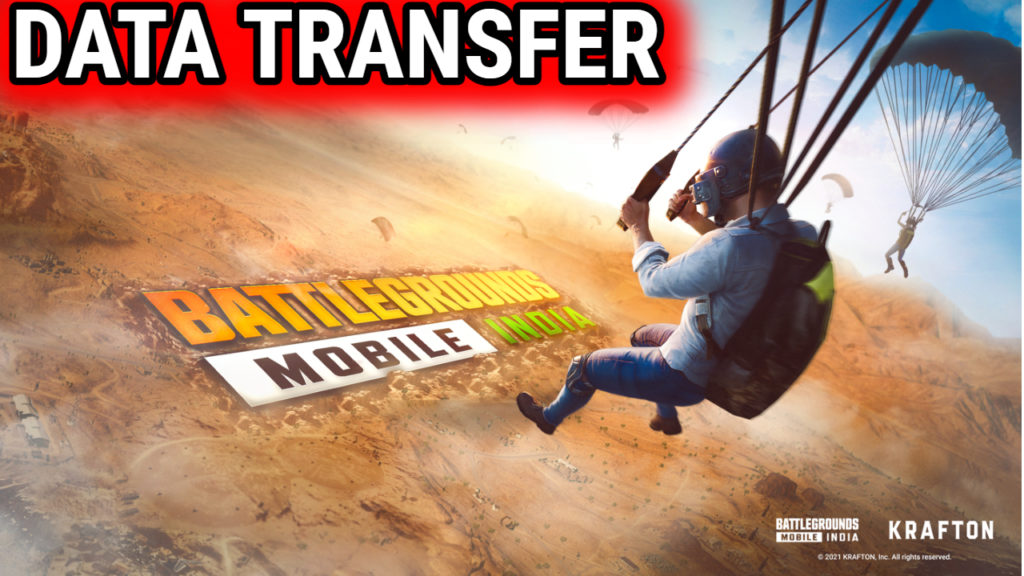 Krafton games have done a commendable job by allowing players to directly migrate their PUBG mobile data to Battlegrounds mobile India. The players can only migrate data and game progress from the PUBG Mobile server until December 31, 2021. After that, all the data will be lost and can't be migrated.
The process to transfer data between pubg mobile server to Battlegrounds mobile India is quite simple and easy. until now, only Facebook and Twitter login methods are supported for data migration from PUBG Mobile. but we might see additional account support in near future. We'll show you exactly how to migrate your PUBG data to Battlegrounds mobile India.
First of all open Battlegrounds Mobile India on your smartphone, create a new account and finish the setup and reach the lobby.
At the bottom right corner of your lobby screen, you'll see an up arrow, tap on it and go to settings.
you will find the Account Transfer option at the top Tap on the Account Transfer button.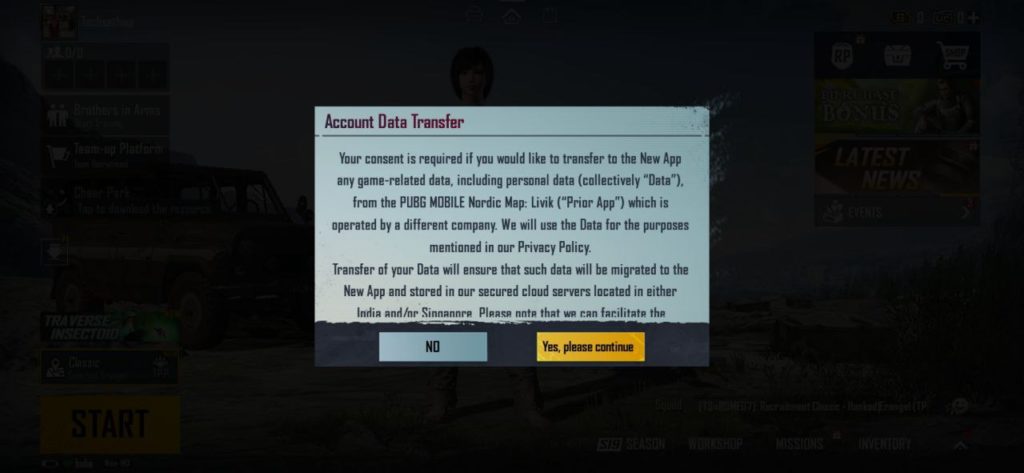 A pop-up appears asking if you want to proceed with the data transfer, select 'Agree'.
Log in using Facebook or Twitter account previously connected with your PUBG mobile.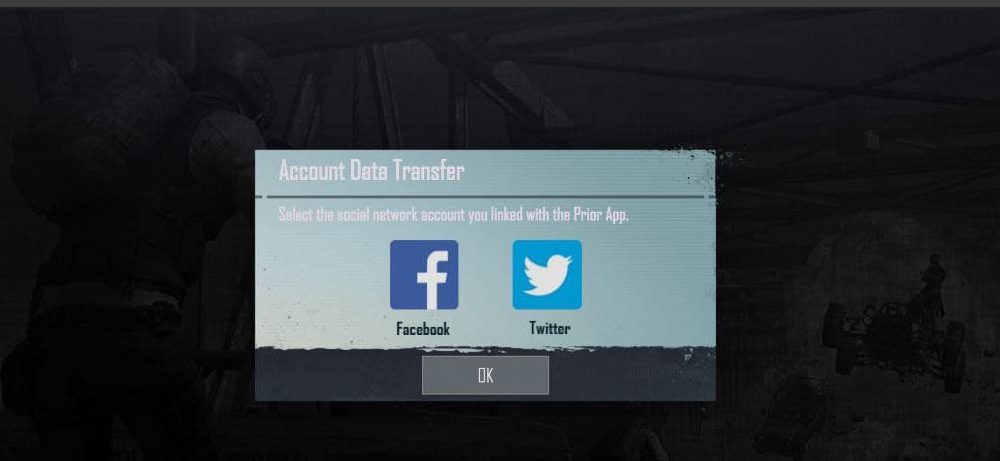 Another window will open asking for confirmation. Select agree and continue. The data transfer initiates and completes within seconds.
You'll receive a confirmation message stating that the data from the Prior App (PUBG Mobile) account has been successfully transferred to the new account in the New App.
That's it, you've successfully transferred all your achievements from PUBG to your Battlegrounds Mobile India.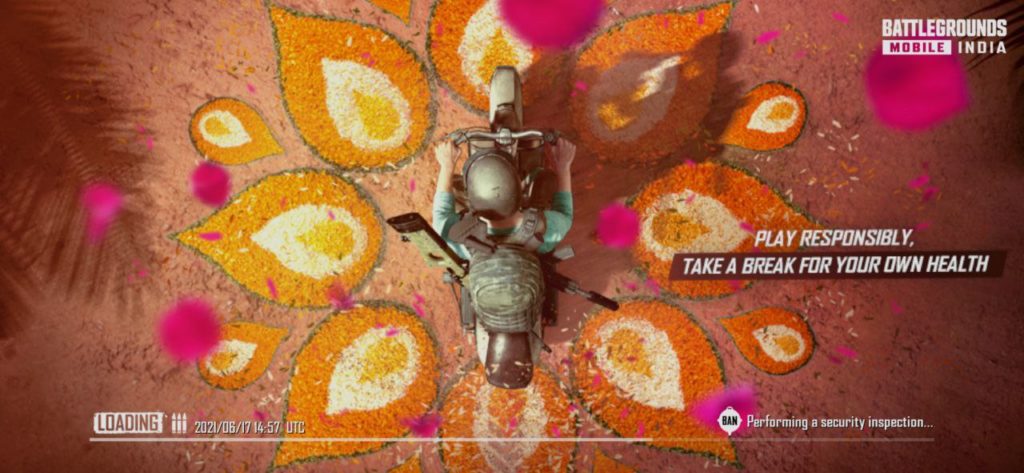 Recently Krafton games announced that the game had crossed over 20 million Pre-Registration in India a record for a mobile game in India. The South Korean game developer hasn't officially confirmed the launch date of this game but you can expect to launch within this week.
Also Read: Pre-registration Opens for PUBG New State, the Futuristic Battle Royale Game