For the first time in Nepal, IT students and tech enthusiasts took part in the AWS DeepRacer Competition, a self-driving car race that tests Reinforcement Learning models on a physical track.
The car ran through codes on Python, developed by the contestants, on the AWS Community Day organized by Nepal's first Amazon Web Services (AWS) User Group.

The all-day event was on December 10 and had over 300 participants at Bougainvilla Events, Tripureshwor. Most participants were cloud professionals and final-year IT students, who got an opportunity to co-learn, network, and connect with industry experts.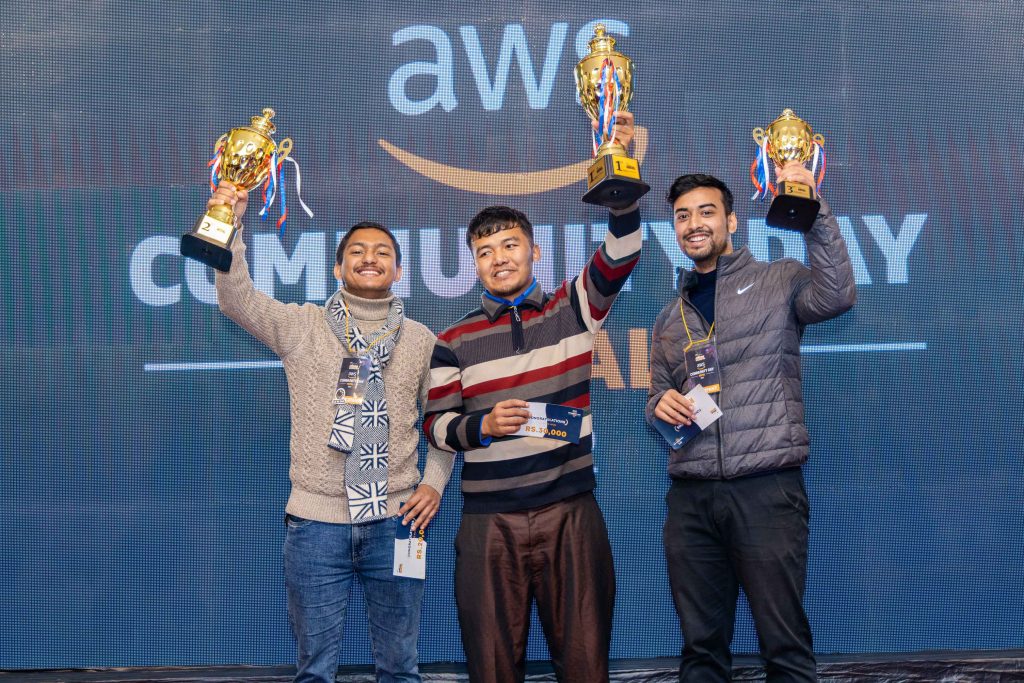 In the first-ever AWS Community Day Nepal, cloud professionals gave talks on various topics like Chatbot, Kubernetes, Data Engineering using AWS, and Security in AWS. The speakers shared their knowledge and experiences and provided hands-on demos.

The main highlight of the event was the first-ever AWS DeepRacer. A team of five AWS professionals arrived for the event from India to conduct the race. Through a cloud-based 3D racing simulator and a fully autonomous, 1/18th-scale race car powered by reinforcement learning, developers of all skill levels practiced using machine learning and competed for the winning prize.

The top three winners received a cash prize of Rs 30,000, Rs 20,000, and Rs 10,000 respectively. In the first round, there were seats for 140 participants who received a virtual workshop from the AWS team. They competed on a virtual track with their models. The top 15 qualified for the final race and competed on the physical racing track.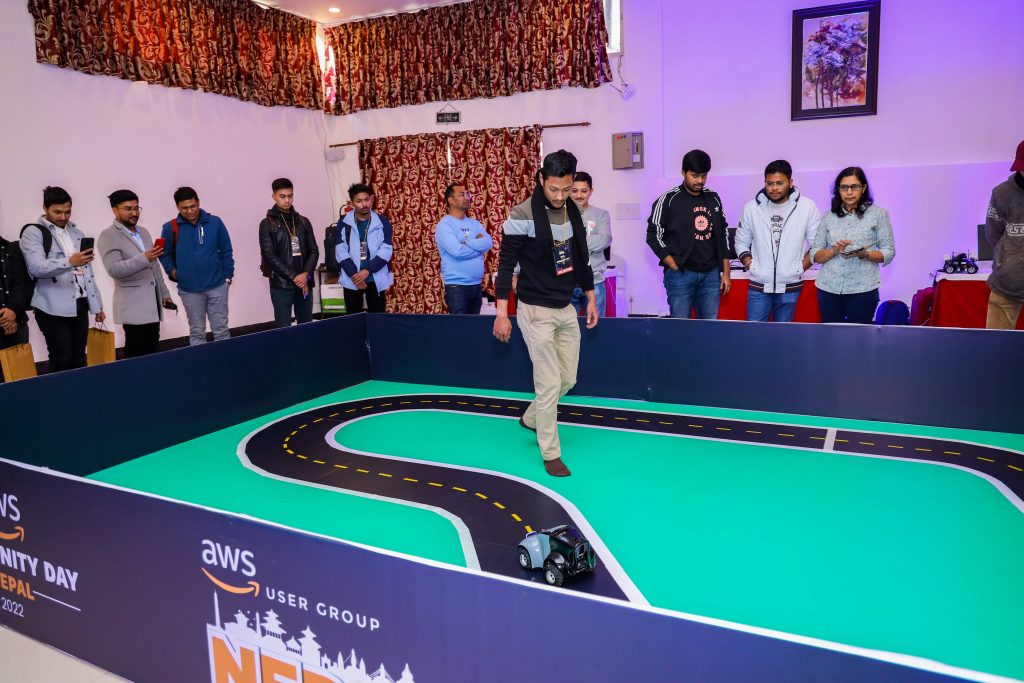 The title sponsor of the AWS Community Day was Genese Solution. Genese manages and develops cloud infrastructure and is an IT outsourcing and consulting company. Other sponsors and partners were Softwarica College of IT and e-commerce, Vianet, Renegade Insurance, Genese Academy, Khalti, and TechSathi.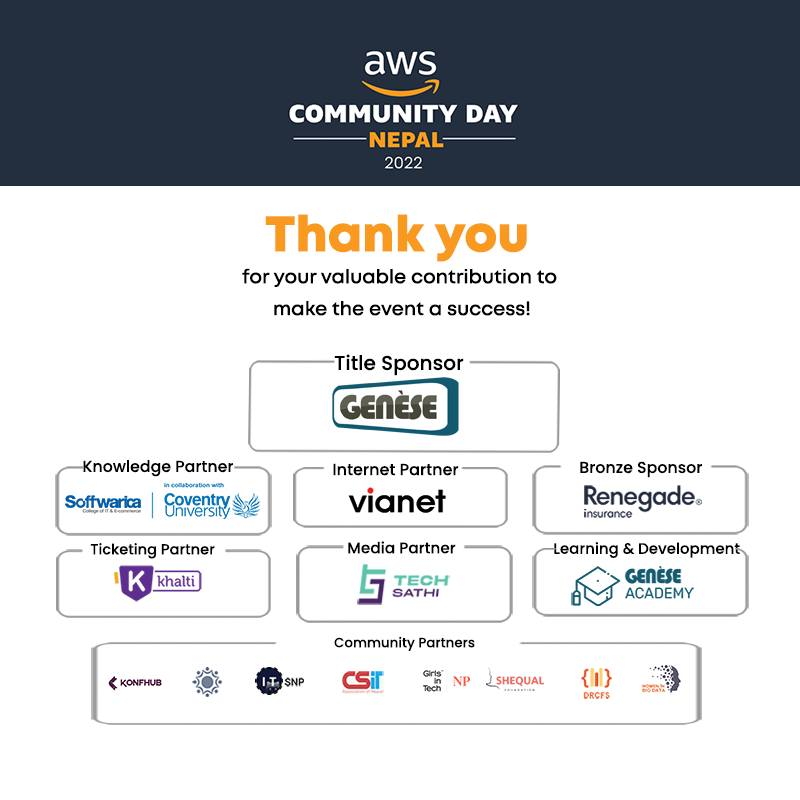 You may love to read : Lanceme Up is live with an all-in-one workspace
AWS User Group Leader Anjani Phuyal expresses his happiness and gratitude for the successful completion of the first-ever AWS Community Day and first-ever DeepRacer in Nepal, which was his long-time dream. He states that this is just the beginning. The User Group is planning more exciting and valuable events in the upcoming days. Co-leader of User Group Nepal Barsha Bhandari says that she has been able to pursue her career in this field despite not being a tech expert and expresses that there are more opportunities for tech professionals.

AWS User Group Nepal has been organizing meetups and webinars since 2018 in collaboration with cloud professionals. Tech- enthusiasts, IT students, and professionals get hands-on training and workshops at these events. Moreover, they can also get valuable networking opportunities and also learn more about mentorship and international certifications.