Lanceme Up—a Nepali software-as-a-service (SaaS) company—today unveiled its all-in-one workspace and management tool Lanceme Up for organizations, agencies, and freelance mediators.
The workspace is launched with four main objectives: Create, Connect, Collaborate, and Organize. It provides tools required to track the work progress, set goals, and prioritize tasks, ensuring that they stay on track and meet deadlines and that the tasks get done in a creative way.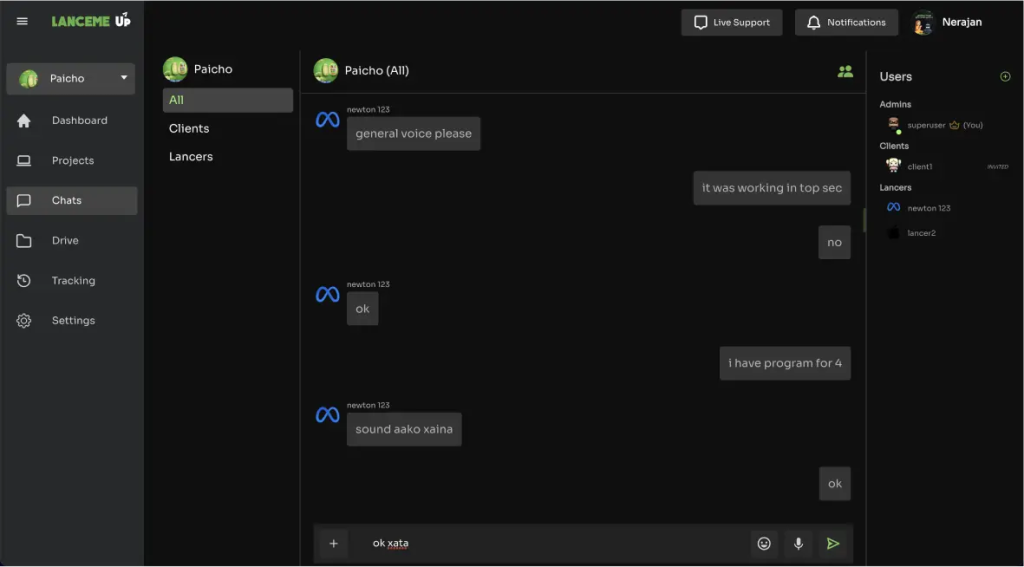 Lanceme Up is an ideal choice for businesses looking to streamline their modus operandi. With Lanceme Up, users can access a range of powerful features including a customizable workspace, real-time communication channels, project management tools, and device tracking along with a secure file storage and transfer mechanism to enhance productivity and collaboration. 
"We are excited to launch this innovative product. We believe it will benefit professionals looking to improve their productivity and collaboration in the organizations," said Nirajan KC, CEO of Lanceme Up. "Whether a startup team or Fortune 500 company, we lay out everything you need in a place to help your projects and teams proceed."
The workspace is designed to be intuitive and user-friendly and with a low learning curve that guarantees smooth operations of businesses in a more efficient and cost-effective manner.
You may love to read : Popular Indian Edu-Tech Company UpGrad is Now in Nepal
The workspace will be made available on a Multiple Subscription basis, allowing businesses to scale up or down with changes in their needs. But, for now, the company provides three months of 'no subscriptions use only plan'.
For more information, please visit www.lancemeup.com