An official from Xiaomi (Weibo post from the brand's President, Lu Weibing) has recently announced that the brand is a successful leader in 12 different countries in the first quarter of 2021. Xiaomi was the market leader in Belarus, Croatia, Colombia, Lithuania, Malaysia, India, Nepal, Myanmar, Ukraine, Spain, Russia, and Poland, for smartphones. Xiaomi has also increased its market share in the European Union, with the business climbing to second place for the first time in the European smartphone market.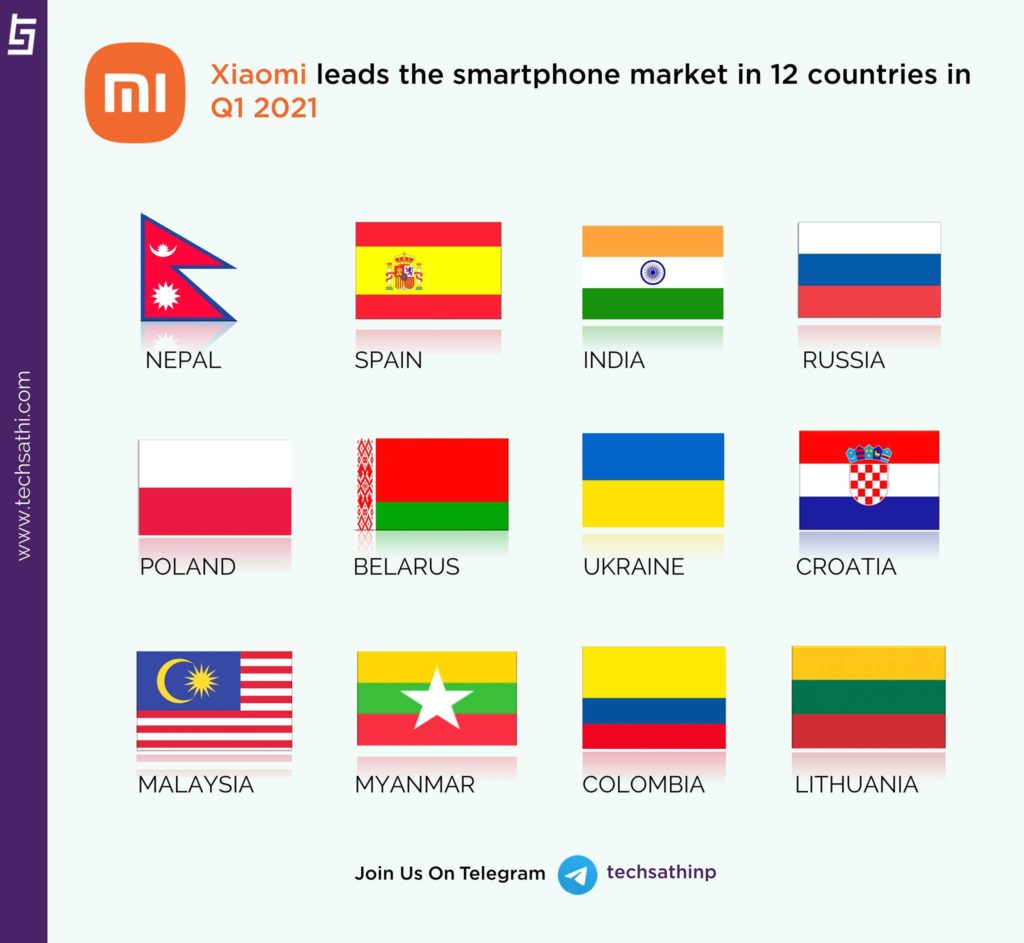 The company has dominated the Eastern European smartphone market for two quarters in a row. It ranked third in Western Europe. Xiaomi's sales in Western Europe increased by 89% year over year. So, Xiaomi was able to secure a 15% market share, placing it third overall behind Samsung and Apple. Its rivals Oppo and Huawei, with 4% and 3% market shares, respectively, ranked fourth and fifth in the region in terms of market share.
Also Read: Vivo Tops the Fourth Quarter of 2020 Shipments in Asia
Global Market of Xiaomi
For the first time, global smartphone shipping revenue surpassed $100 billion in the March quarter, reaching $113 billion. Xiaomi has been expanding its market in Europe as well as China, filling the hole left by Huawei to some extent. Xiaomi achieved record quarterly income because of the popularity of its 11 series, K40, and Redmi Note 10 series. China, India, Spain, Italy, Russia, and Indonesia were the driving forces behind Xiaomi's record smartphone shipments of 48.5 million units. According to Counterpoint, Apple Leads the $100 Billion+ Smartphone Market with a 42% share. In this quarter, Apple's active installed base of iPhones set a new high. Along with this, Samsung also reclaimed its position as the world's largest OEM, with 76.8 million devices shipped in the first quarter of 2021.
Feel free to comment down below for any queries.
Don't Miss