There is no alternative to the hands-on experience of the real-world tools, but buying the products may be costly for most of the students. So, GitHub has created the GitHub Student Developer Pack to give students free access to the best developer tools in one place so they can learn by doing.
What does the pack include?
Digital Ocean: $100 in platform credit for new users.
Canva: Free 12 month subscription of Canva's Pro tier
Namecheap: 1 year SSL certificate & 1-year domain name registration on the .me TLD.
Microsoft Azure: Free access to 25+ Microsoft Azure cloud services plus $100 in Azure credit.
JetBrains: A free subscription for students, to be renewed annually.
Educative: Get 6 free months of 60+ courses covering in-demand topics like Web Development, Python, Java, and Machine Learning.
Name.com: 1 free year domain registration, 1 free year Advanced Security (SSL, privacy protection, and more).
GitHub: Free GitHub Pro while you are a student.
Bootstrap Studio: A free license for Bootstrap Studio while you are a student.
Frontend Masters: Free 6-months access to all courses and workshops.
Unity: Unity Student Plan free while you are a student.
DataCamp: Free 3-month individual subscription for students.
.TECH Domains: One standard .TECH domain free for 1 year and 2 free email accounts with 100 MB free storage
Heroku: One free Hobby Dyno for up to two years. A flexible, easy-to-use platform to deploy, run, and manage your apps.
PomoDone: PomoDone Lite plan free for 2-years. With PomoDone, hack and track your time and boost your productivity by applying the Pomodoro technique to your workflow — eliminate distraction, sharpen focus and prevent burnout.
One Month: Free 30-day One Month subscription. Learn HTML, CSS, JavaScript and Python in just 30 days!
These are some of the offers among many other benefits you would get from the GitHub Student Developer Pack.
How to get your pack?
To qualify for this pack, you must:
Be currently enrolled in a degree or diploma-granting course of studies such as a high school, secondary school, college, university, homeschool, or similar educational institution.
Have a verifiable school-issued email address or upload documents that prove your current student status.
Have a GitHub user account.
Be at least 13 years old.
You are required to enter the email address provided by your educational institution. You can also use your personal email to request for student pack, but you have to upload documents that prove your current student status.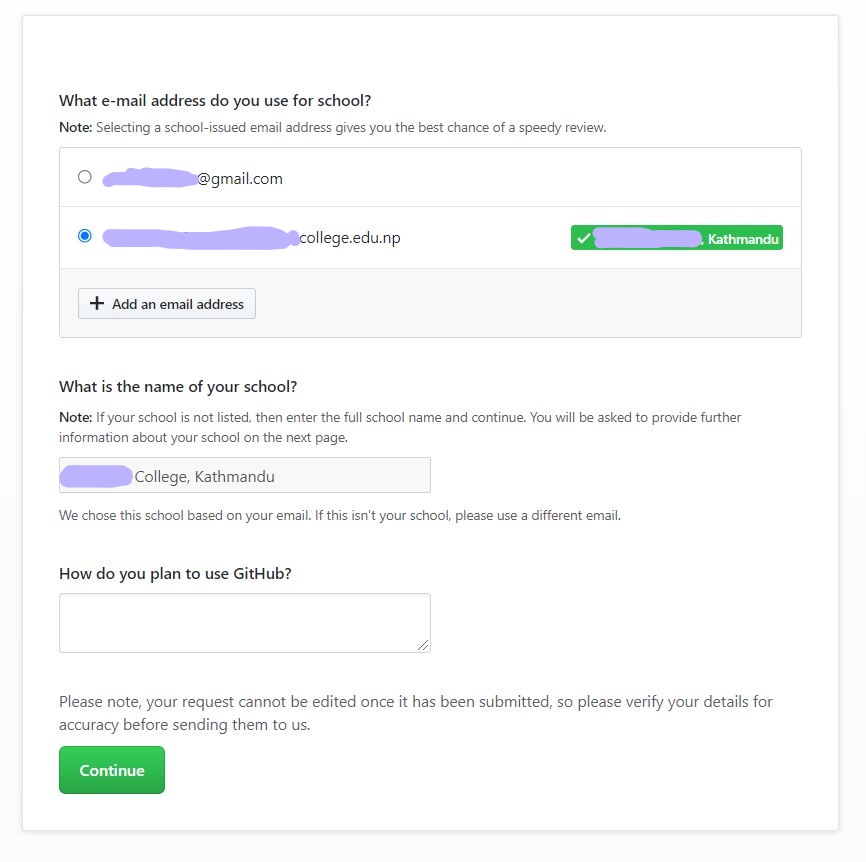 After you fill all the required information and submit the form, you will most probably be contacted within an hour through email.

Also Read: Offermandu-One-Stop Destination for Acquiring all of your Favorite Offers & Deals
Other Programs for Students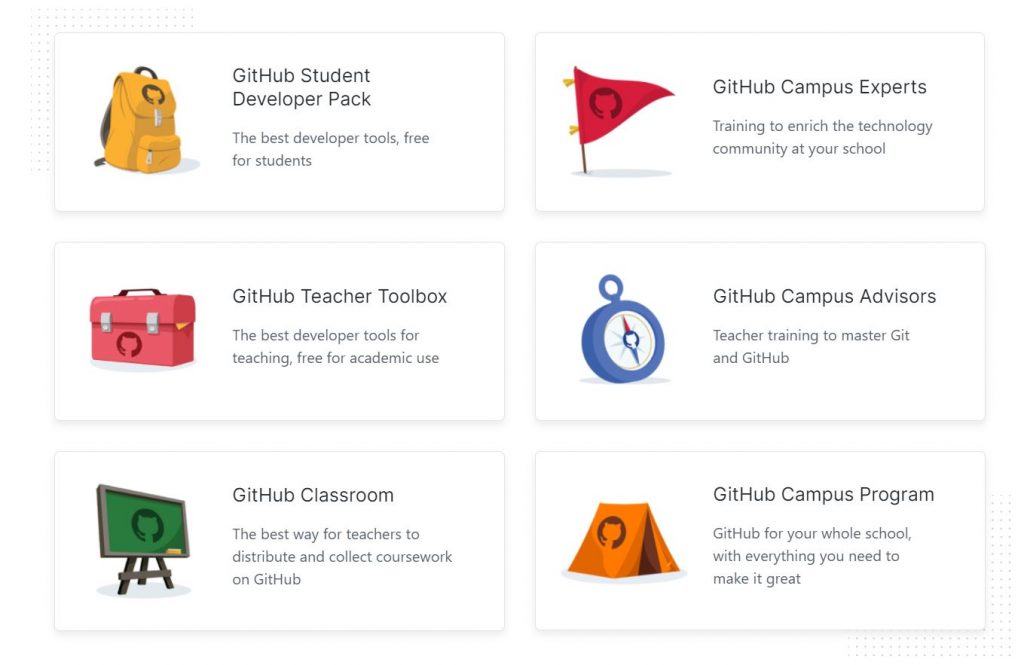 Don't Miss